Tablets have always been used as a backup for your quick needs, and nothing gets better than Lectrus LECT-TAB1011S 3G tablet with its fantastic features that can be used as a superb backup device. It is also referred to as a Phablet that can replace your old, cringy laptops. By looking at the specs, it really feels like a good deal with its all-around capabilities. When I set my eyes on this Phablet, it really felt like another device which claims to be all powerful but delivers like a normal tablet. However, upon using this tablet, I understood the efficiency of the device. Even though it looks small, the efficiency easily parallels a laptop (obviously not the high-end laptops). It delivers incredible performance even with the tiny body it carries. Let's dive into the specs to know further the nooks and hooks of this phablet that lets it deliver impressive performance.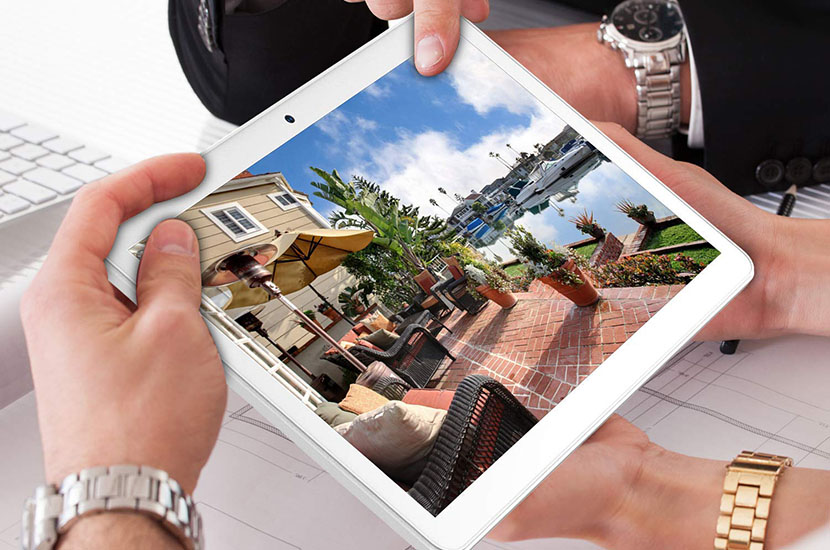 The Lectrus LECT-TAB1011S 3G Tablet is an amazing combination of all the good specs right from display properties to processing power. It can't be called as a powerhouse which deals in high-end processing because the price of this phablet is something you must pay attention to. It is inexpensive and yet offers you so much on the table.
RAM and Storage
Best performance, for a device, is a term that is subjective. A device can have low specs but can be the best according to that device and the range of it in the market. For this phablet, the manufacturers have provided 1GB SDRAM and 16GB DDR3 internal storage. Even though the numbers look small, the configuration of both makes it efficient. It's just 1GB, but it's also SDRAM. These type of RAM have higher efficiency than others. It gives you powerful and smooth performance without ever giving you signs of lags or glitches. It hails with better internal storage. Again, the number is low, but it is DDR3, and it has some powerful storage capacities and also faster transfer rates compared to other types of hard drive like eMMC. Upon starting the device, it was smooth, and the interface did not bog me down while I switched from different tabs and apps for multitasking.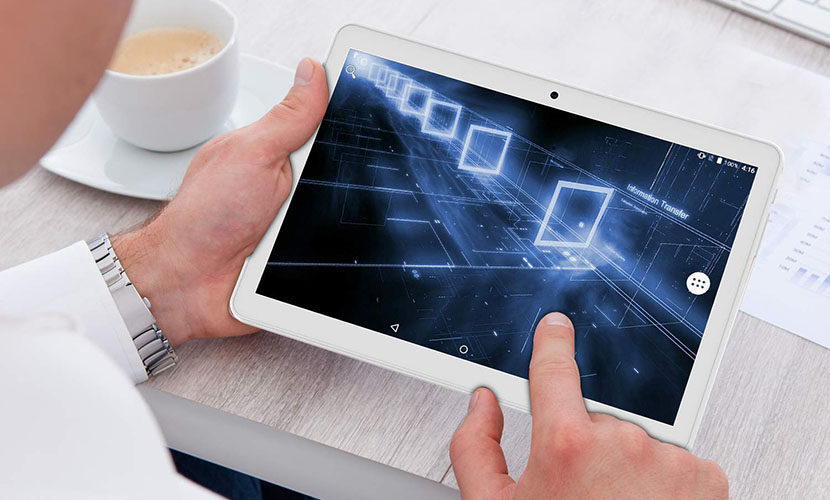 Processor, GPU and OS
Lectrus LECT-TAB1011S 3G Tablet or Phablet has MTK6580 quad-core processor which is clocked at 1.3GHz. It is called as a high-speed processing platform because of its abilities to process tasks at higher-speeds. It has four main cores working at the heart of the processor. They are multi-threaded to divide and function with more capacity while you give a certain task to the device. The clock speed does not look great, but the four cores eventually might give an edge on processing without letting you know the lag. Moreover, ultimately, no device on earth provides mega glitches. So in this phablet, you don't have to stress on processing as it is optimum. It is equipped with Mali 400 MP2 which I am not a great fan of. Popular opinion around the globe in the tech community says that Mali GPUs are unreliable and they are cheaply manufactured. They could hamper that graphical processing aspect of the phablet. Also, 400 MP2 is not an eye-catching spec given the fact that you have Adreno and Nvidia as better graphics card providing better performance than this. This phablet runs on the platform of Android 6.0 giving it battery saving features with a good and upgraded interface. It also has the capability to take in all kinds of apps provided you have the storage support for that.
Design and Display
Design-wise, the Lectrus LECT-TAB1011S 3G Tablet looks fantastic with a sleek body and silver color premium finish. It has narrow bezels making it look like a high-end device. It has dimensions ranging to 8.8 x 6.6 x 0.3 inches puts in weight of 1.62 pounds making this tablet portable. It has a 10.1-inch display delivering high pixel quality and brightness that delivers you an immersive visual experience. With a resolution of 1280×800, the pixel resolution is amazing and does not dumb down when it comes to visuals or even games for that matter.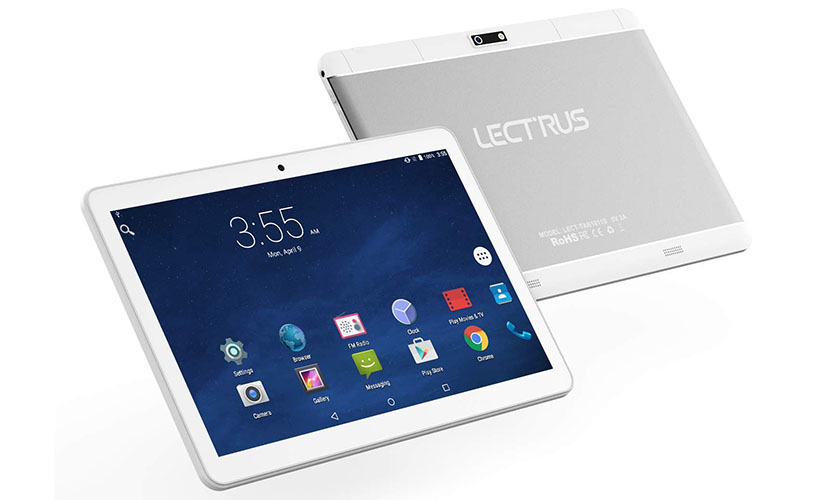 It gives you a good color gamut and contrast levels with intricate detail right on the screen. It is also an IPS display screen with capacitive screen touch.  The display specs are impressive, and a phablet must not compromise on display properties ever as they are most probably used for movies or games and not serious heavy duty work. The large screen and the dynamic color/resolution contrast it provides gives an ability to mark this product as a phablet with amazing display sense.
Battery, camera and others
Being a phablet, it also functions as a 3G phone with dual sim card slots that provides with 2G GSM 850/900/1800/1900 and 3G WCDMA CDMA 850/1900/2100 properties. (The frequencies it can function with). It has a network bandwidth of 802.11b/g/n+BT4.0 which gives better connectivity for surfing and also to connect with other devices. It also has one micro USB slot that does it all.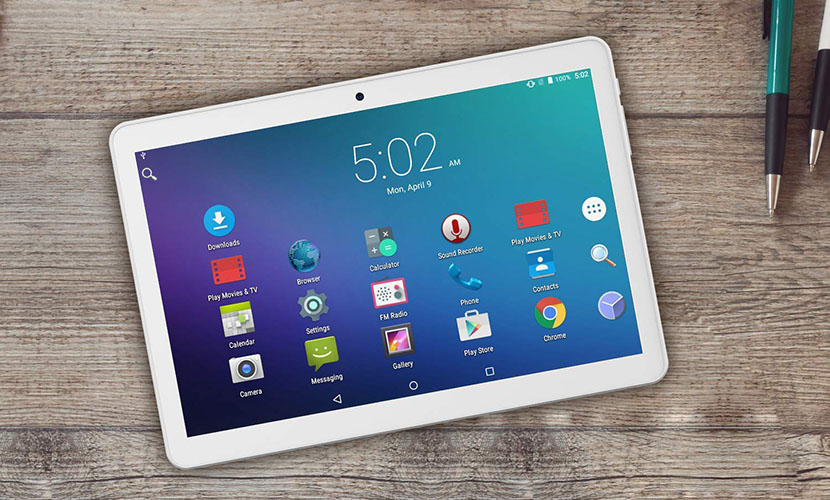 It is powered with a lithium-ion battery with an average of 4 hours of battery life. This steeps down further if you use the phablet for gaming with full brightness. I was not impressed by the battery life. I cannot depend on this device for an entire day without a power bank. It has 5.0 MP and 2.0 MP rear and front camera giving you decent camera clicks. For Audio, it has in-built speakers that deliver decent audio quality.
Pros
Impressive Display
Good Performance
Fantastic Processor
Sleek and beautiful body
Portable and affordable
Cons
Average Camera
Average battery life
GPU
Final thought
This phablet is not the perfect device around. However, it has some impressive features that make it what it is. Also as mentioned at the start of this review, this phablet is super affordable giving you a deal that you cannot miss out. This phablet is available for around $75 at Amazon.