Apple being one of the most sough after brand for consumers, it always aims at bring out the best in its products. iPad Mini 4 and iPad 9.7 are apparently the cheap models sold by Apple and that too without compromising on the features.
iPad 9.7 was rolled out in early 2018 and has maximum storage of 128GB, 8 megapixel camera, and a fascinating 10-hour battery life. Sounds amazing! The tab is upgraded version of iPad launched in 2017. 2018 version is a bit extra here and there and as said, fits the budget. The much talked about feature of iPad 9.7 is its support for Apple pencil. You now get iPad 9.7 in shades of Gold, Silver and Space Gray.

Now talking about Apple iPad Mini, another one in the budget friendly category. Apple has been smart enough to keep iPad Mini lighter and smaller than the other iPad which makes it easier to carry and much more user-friendly in terms of carrying it. Although as per the tech experts, iPad Mini doesn't have much updated specifications which makes it look a wee outdated.
Here, we will discuss about the two most reasonable iPad rolled out by Apple and how promising they look in terms of features and specifications. Where both the tabs are compact and full of astounding features, it might just get hard for you to decide. Hence, to ease you out, we have curated details about some eminent features of both the iPad.
Price
As mentioned earlier, iPad Mini and iPad 9.7 are cheapest models rolled out by Apple. They are the most reasonable products with no compromise in features. iPad Mini is nearly $300 and iPad 9.7 is for $329. The plus point here is the inclusion of all valuable features at this price.
We all want to get most at reasonable prices. Hence, if you ask us, iPad 9.7 is indeed a better buy. Not only because it is cheaper but also has features that only other costly pro iPad does. If you wish to have 128GB and Wi-Fi plus cellular version of iPad 9.7, you can get it for $529. This is still comparatively reasonable to other Apple products.
Design
Design does play a major role in selecting a tab. A good tablet will always have an impressive design and display to fulfill its purpose. Talking about both our iPad, iPad mini and iPad 9.7 have almost same looks. Both the iPad are inclusive of headphone jacks, lightning jacks at the bottom, Touch Id for your finger print scanner while unlocking your iPad.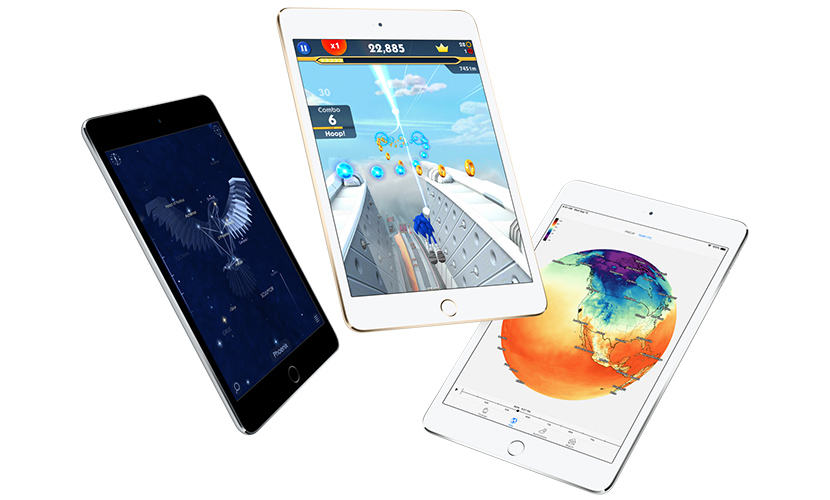 The slight bit of a change is that iPad Mini is smaller and lightweight as compared to iPad 9.7. Both the iPad come in similar color options such as silver, gold and space gray.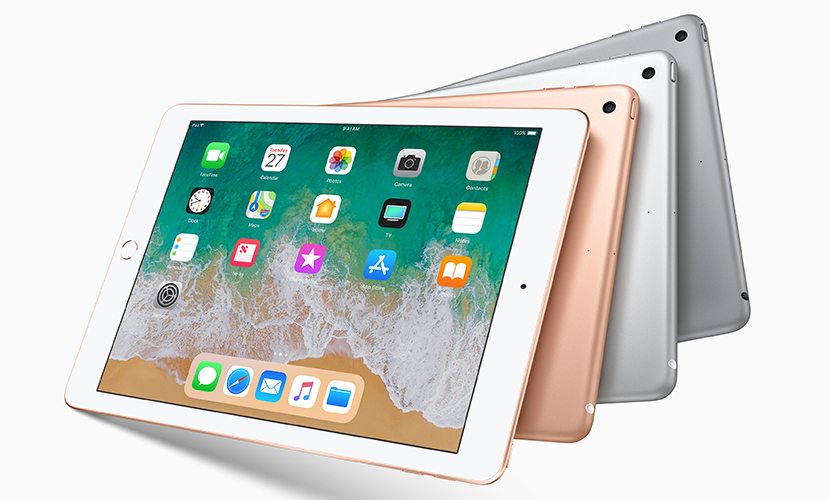 Discussing the exact design and dimensions of the iPad, iPad 9.7 has 9.7 inch screen, 240mm x 169.5mm x 7.5mm dimension and 469 grams weight. Whereas, iPad Mini 4 has 7.9 inch screen, 203.2mm x 134.8mm x 6.1mm dimensions and 299 grams weight.
Display
After the design, let's have a glance what specifications does the iPad has to offer in terms of display. Here, iPad mini has a bit of an edge as its display is sharper due to pixel density of 326 pixels per inch whereas iPad 9.7 has 264 pixel per inch. iPad mini being smaller as compared to the latter, the display is vivid and sharper. Also, iPad mini's screen is laminated unlike iPad 9.7's. Since, both the iPad are more or less the same; the display of iPad mini takes an edge here.
Processor
Since, iPad mini took edge in display, iPad 9.7 clearly wins it here. The 2018 iPad 9.7 has a processor that is almost two generations more advanced than that in iPad mini. iPad 9.7 as A10 Fusion chip whereas iPad mini has A8.
iPad mini 4 & iPad 9.7 Available Online on Amazon
Hence, iPad 9.7 is way faster than iPad mini and thus helps in better multi-tasking. Not just the processor, even the graphics used in iPad 9.7 is 2.7x faster than that in iPad mini. Since, iPad 9.7 clearly takes an edge over here, it is for you to decide how considerate are you for the difference above. If you have hardcore gaming spree in you, we would prefer you to go for iPad 9.7 and if you just need to web browse or confine to basic work, there is hardly any difference you'll find in both iPad.
Storage
Storage capacity does play a significant role in helping us choose the device. Where iPad mini is only available in 128 GB, iPad 9.7 starts from 32GB storage and exceeds to 128 GB. Hence, you can choose as per your use if you go for iPad 9.7. Also, the less storage capacity reduces the price a bit and might fit perfect in your budget.
Battery Life
The battery life of both, iPad mini and iPad 9.7 is same. Both have 10 hours of battery life if surfing web on Wi-Fi and 9 hours of using mobile data. Hence, both the iPad function quite similarly here. There is a wee difference of specification; iPad 2018 has 8827mAh whereas iPad mini has 5124mAh. Hence, if it comes to be, we expect iPad 9.7 to have an extra battery life than iPad mini. Well, that also depends on the use.
Apple Pencil Accessory
Here comes the major difference, a difference that will certainly matter. iPad 9.7 supports Apple Pencil which until now only expensive iPad pro did. And, iPad mini is yet to have this feature. Hence, if you would want to have Apple Pencil, iPad 9.7 is your choice to make.
Conclusion
This will be all. We have mentioned all the imperative details about both the iPad that could influence your decision to buy either of the two. If you are an Apple fan with a slight budget constraint, these two iPad are your options. Cheapest iPad rolled out by Apple with more or less same features and specifications. Sounds like dream come true? Well, it surely is.