Huion Kamvas Pro 13 GT-133 is an ideal choice among professional artists who love drawing and painting. This device is the best way to step into the digital canvas world as it mainly focused the professionals and allow them to give their best in whichever environment they are. Now you don't have to worry about colors, brushes, sheets, and pencil anymore, just pick this piece, keep it in your bag and move ahead to the world of art.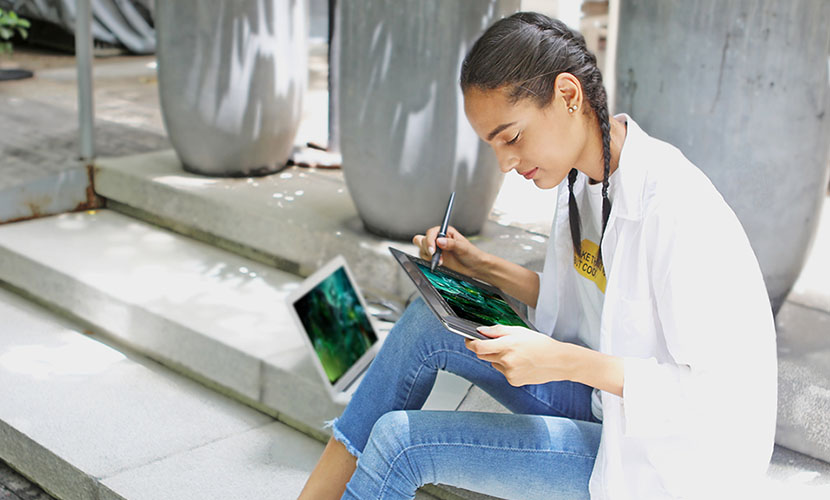 Huion Kamvas Pro 13 GT-133 also motivates the startups who have just entered the art sector. It makes the process more seamless by eliminating the needs of various equipment and save on cost. The tablet is very affordable that adds to the low budget market and is blooming immediate after its launch.
People are loving Kamvas Pro 13 because of its innovative features; let's take a look at those features:
Sleek body with stunning display quality
The piece is very sleek in design with 11mm thickness and weight 910gms. The back has been compacted with an aluminum alloy that gives a strong grip with softness, which makes this piece rough in daily hustles. The display of the tablet can be treasured for years. Why? The 13.3 inches IPS screen is an ultimate place to better viewing experience. The display has been outfitted with full laminated technology that seamlessly mingles protective glass and screen glass, giving better picture quality.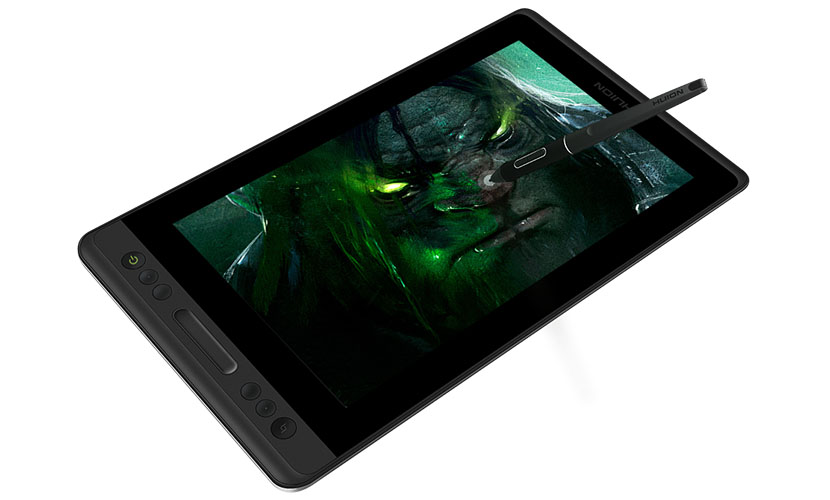 And the surprising fact is- Huion is the first ever company, embracing anti-glare surface to eliminate the interruption of the sunlight on the screen, making the drawing and viewing both admirable concerning eye-protection as well. The reason behind such a bright picture quality is the color gamut, which has been used 120% sRGB in the device to give you more vivid, clear and sharp color quality that also enhances the accuracy of any image.
More so, the device has touch bar and 4 express keys, which are magical. These are available at your fingertips enabling you to roll on, zoom in, and a lot more- saving your time to accomplish your delicate design in no time.
A beast with a magic wand
Huion is offering an ultimate pen with this device that enlightens the inner creativity of any individual. A very big thanks to the new elastic pen nib! This nib actually enhances your creativity by eliminating parallax of broken lines on the stunning display of the tablet. The PW507 is a battery-free digital pen that saves you time and boosts your skills. With the pressure of 8192 levels, 5080 LPI and 10mm sensing height- the pen is very sleek and makes your drawing natural on the screen as it intensely senses and analyzes every movement.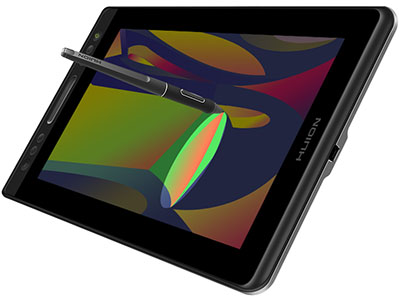 The tilt by the PW507 has always been appreciated as it tilts 60 degrees ensuring better drawing quality and user experience. With smoothing drawing experience on this tablet enhances your productivity, skills and ensures that you stay ahead of your competitors. That's why it is named as a magic wand!
The tablet is offering unbelievable connectivity options keeping in mind the need of artists. You can connect this device with Window or Mac devices with every later version without any hassle. More so, designers can download various drawing apps like PS, AI, Painter, SAI, GIMP, CLIP STUDIO, KRITA, etc., seamlessly and showcase your talent on any of these platforms.
Huion Kamvas Pro 13 GT-133 offers Type-C 3-in-one cable connectivity choices that keep you connected as well makes your sharing process absolute challenge-free. So now you can draw, paint and share it with whomsoever you want to. You get rid of mess innumerable wires!
Exciting accessories and a long-lasting battery
Well, Huion Kamvas Pro 13 is also eliminating the pain of holding the tablet because holding it and drawing on it can make things complex. Therefore, it has introduced an adjustable stand that is viable and powerful. You can set your tablet on that stand and enjoy your drawing without worrying about holding, falling of device from your hand and a lot more.
Besides pen, stand, 3-in-one cable, you will be getting a power adaptor, pen holder that includes ten pen nibs and clip inside, cleaning cloth and a quick guidebook.
If we talk about the battery of the device, it is unmatchable. The battery is quite durable for 1-2 days, depending upon your usage. If your work is continuing on this tablet, then it might give up after a day, but if you don't often work on the tablet, then it may last for a long time.
Bottom line
Kamvas Pro 13 GT-133 is the best product launched by Huion. It has actually won the hearts of many individuals in the market today and reaching the pinnacle stage. This device has enlightened the spirit of people who have forgotten about themselves and mesmerized in their struggle life. Even those individuals are feeling to spend some time on their creativity, which has been lost with the growing years. In the routine of earning bread for the family, individuals can spare a few minutes of their daily routine and give a chance to their lost inner kid by drawing amazing things on the tablet.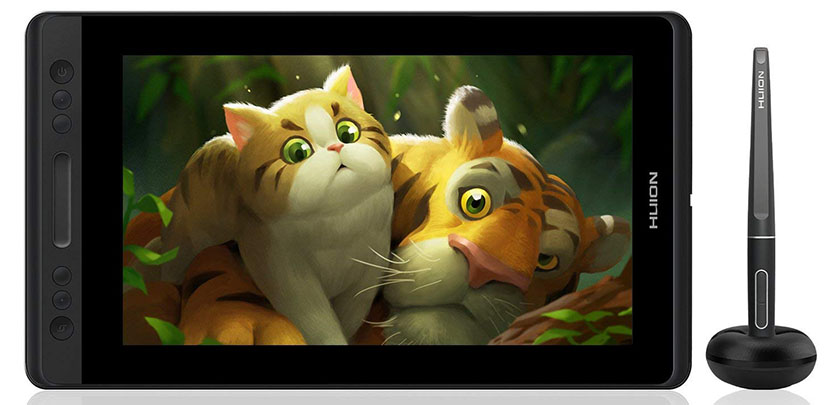 And the life of designers has become more comfortable with Kamvas Pro 13 GT-133 as they are getting so many things at one platform. Now goodbye to purchasing that white sheet, carrying heavy paints and brushes! Artists can stay focused on what they love the most with a friendly user-interface tablet and come up with new ideas every day. The features are actually striking the mind of people and enforcing them to purchase this device.
I would highly recommend this tablet to all those who want to give a chance to their talent and the artist who want to showcase their talent in this digital world. This tablet is the right landing spot! So what are you waiting for you? Order Huion Kamvas Pro 13 GT-133 today and enjoy all its features with fun!