Introducing Huion KAMVAS GT-191 V2 19.5-inch in our bay, this Pen display tablet is a boon for creative people who have entrusted upon their creative liberation on this device. Just like the family of drawing and pen display tablets, this tablet also has features that help you out to manifest your creative intelligence. It's simple. It's either you are creative or not, but this device does not differentiate at all. It is available for any individual who wants animate their creativity, big or small, into existence. The technology is always the driver who lets us manifest our ideas. And why not do it with a pen display tablet that gives you the best of all features?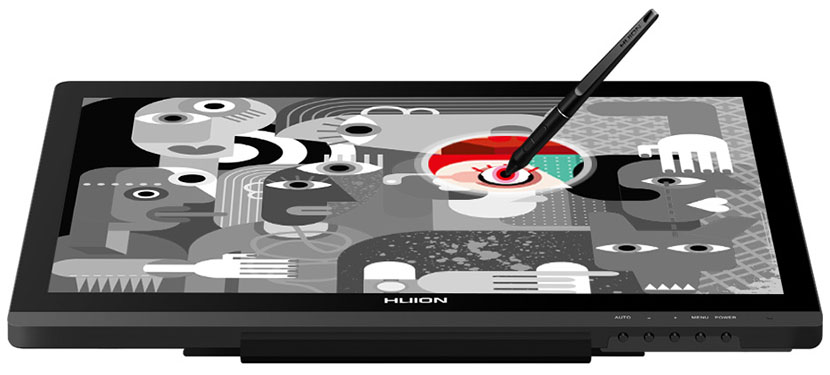 The Huion KAMVAS GT-191 V2 19.5-inch pen display tablet is not just a standard device like others in the market who have good features but not something that could feed professionals. Only by looking at the picture of the tablet, it is evident that it is a device for professionals who are serious about bringing their magical art to life. It is just not the same kind of tablet that every individual would want to have as their digital pen friend. It is very much a large device extensively for drawing and heavy-duty tasks of handling the entire illustration and drawing software. This device might prove to be the biggest weapon for personalized designers and professional creative artists as we thoroughly inspect the features and specs of this device in detail.
Display and Design Quality
The Huion KAMVAS GT-191 V2 19.5-inch pen display tablet boasts a big body with a slate and rectangle appearance making it a device of creative designers. Its 19.5-inch screen plays a significant role in making this device so useful. This desktop-like passive pen display has a resolution of 1920 x 1080 delivering high-end quality to the image you see on display or whatever you create. This display also comes with very narrow edges and comfortable hold on the tablet.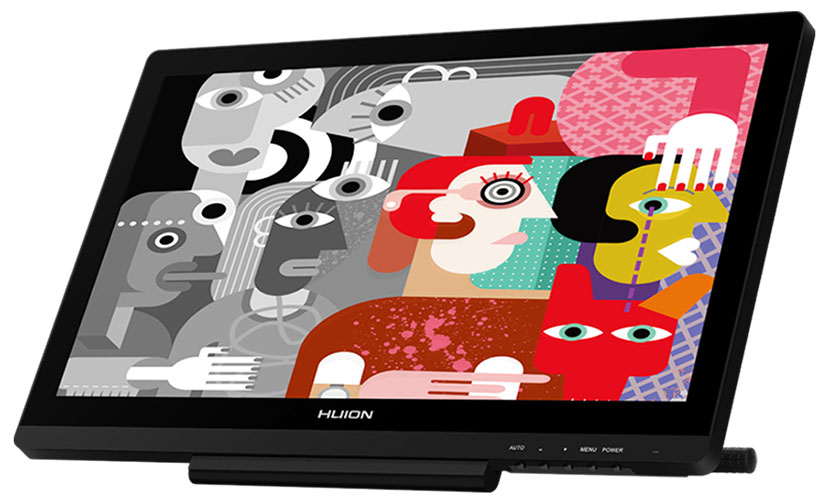 It has everything to its display right from epic resolution to ample screen space to make the experience immersive and very productive. It also gives a wide range of natural colors giving real-life like features to the visuals you create or see in it. The rich and dynamic variety of colors and brightness provides a better range of perspectives which you will need as a designer. The passive pen display gives a smooth run while creating or drawing something with the digital pen.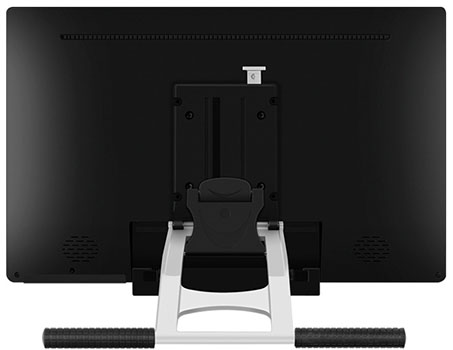 This Full HD IPS display has 16.7 million pixel display colors ingrained so that you get nothing less than a natural array of colors to the design. There is a reason why the display and design of this fantastic device from Huion should be carefully checked and talked in much detail. It has got an anti-glare coating to the screen along with delivering a 178-degree viewing angle which proves to be fantastic for an artist who needs multiple perspectives from different angles. What fuels this viewing capacity more is the comfort of adjusting the tablet as we want. It is possible because of the multi-angle viewing stand which lets you adjust according to your comfortable position. This digital canvas, weighing 3.3KG, has one of the best design and display qualities that any professional can get their hands on given it is large, intuitive, high-end, and natural.
Compatibility and Software Specifications
This profession pen display tablet is a dual-platform device. It is compatible with both Windows and macOS. Be it Windows or macOS, this device smartly connects to devices and gives a fantastic output with its HDMI or connection. It supports a wide range of software which helps you alleviate the entire experience of sketching or designing. It has a DVI Port, VGA Port, USB Port, and Input slot which makes the device very versatile to its use.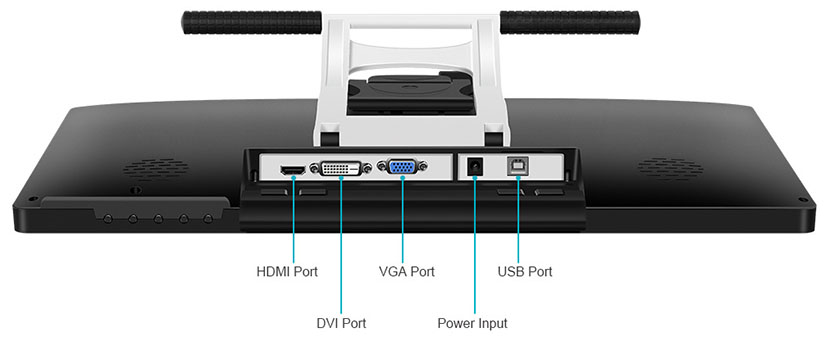 The device has 8192 levels with sensitive and quickly responsive to touch. It provides 5080 LPI which is the pen response for any line or even a dot which the pen will exert on the device. The pen and the machine gives 266 PPS too. The enormity of the entire device on both the software and hardware end baffles me. The accuracy and response rate of this device is so good that it won't leave you with a fear of lagging even after few months of using. As we know it, this is one painstakingly and thoughtfully engineered pen display tablet that promises to give it all.
Battery-free Pen
The passive pen of this device called the PW500 Pen is an electromagnetic technology supported pen which is a superb tool for this device. If you expect pen-on-paper accuracy, this is the one for you. If you expect a quick response and comfortable hold to the pen, this one's for you. The best part about the Passive Pen is that it is battery free and eliminates the need for continuous loops of charging the pen. This frees you from that persistent efforts and delivers a high amount of freedom to keep creating for hours if you wish that. It also has two buttons on its body which can be used as two important shortcut keys. It is also designed with a touch proof design reducing the frequency of false touch.
Pros
Battery-free passive pen
Fantastic pressure levels
Pen-on-paper accuracy
Compatible on Windows and MacOS
Useful with the multi-angle stand
Huge screen space.
Cons
Heavy to consider it portable.
Verdict
The Huion KAMVAS GT-191 V2 19.5-inch pen display tablet is a huge device which is specially designed for professional artists who need comfort, compatibility, and freedom to use this device for their art. It promises fluidity in its performance and can be called the 'bulky brother' of all the drawing/pen tablet that Huion releases. This device is truly impressive, and by the looks, it ranks as one of the most professional devices any artist can get his/her hands on. The manufacturers have greatly considered the creative space an artist needs and accordingly built this pen display tablet.