Whenever we come across a canvas for drawing or painting, nothing is reminded but the new age canvas; Huion Kamvas Pro 22. It is a pen tablet, the new age canvas which is ultimately built to unleash your creativity and instantly create what you want on your device. It has incredible features that can support your accuracy and instant creativity. It has specifications that match the other premium pen tablets that allow you to create and save your art pieces into your device. It has a good amount of efficiency regarding all the features and specifications. But before I keep telling you how good the features are and how mindblowing this pen tablet is, let us walk through the specs in detail and find out what does Huion Kamvas Pro 22 offer us.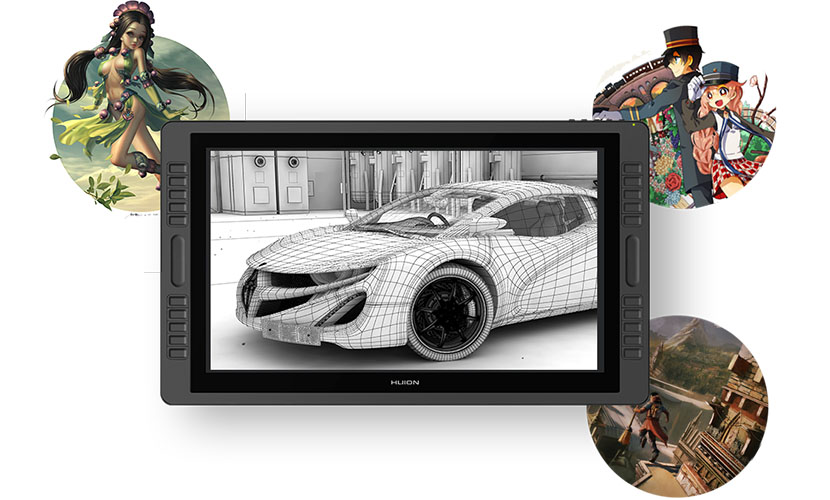 Usually, a pen tablet varies a lot from regular tablets. Their behavior, manufacture, and use are different from that of a regular Android or Windows tablet. It only caters to a specific audience that is into designing, be it industrial, graphics, or game designing. According to the features mentioned in their website,  Huion Kamvas Pro 22 has the most premium features that are designed to give the ultimate edge of comfort to the consumer. It also has features and supports that elevates the total experience of sketching or drawing on this pen tablet. This device is specially made for professionals who want to integrate this device into their daily work schedule. It is always recommended for users of these pen tablets to install the drivers with latest software and drivers provided the manufacturers because there is still a tendency for duplicity or outdated drivers/software when you get the default one or from a third party. Let's get into the specifications in detail.
Display and design quality
Personally, this pen tablet does not have the most premium look, although it does have a professional look and feel. It has a 21.5-inch display that very wide and provides massive screen space for work and creating graphics. It has thick bezels around the display which is of a very little concern, but it does dumb down the premium look of the tablet. Be it this tablet or any regular tablet; thick bezels are always a no.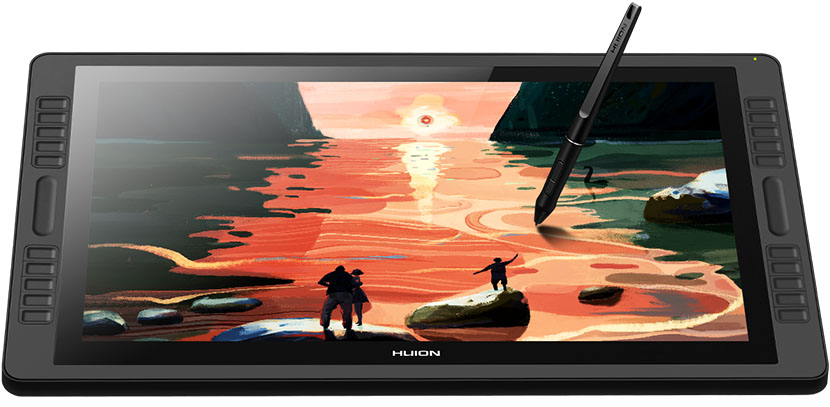 It delivers 1920 x 1080 resolution which is very impressive as far as pen tablet is concerned. It also has an anti-glare glass which is beneficial for any environment. The display of this tablet has a 178-degree view which means a multi-angle viewing. It delivers natural colors and 100% RGB color gamut which gives a real life like colors to the visuals you see on display. It is a bulky tablet weighing around 4.5KG. Not just by the bezels but it also has a thick body which makes it less portable with regards to both weight and the body size. The screen offers a smooth surface that gives good efficiency while you draw with the tablet. It is also very responsive to the digital pen which you use for drawing.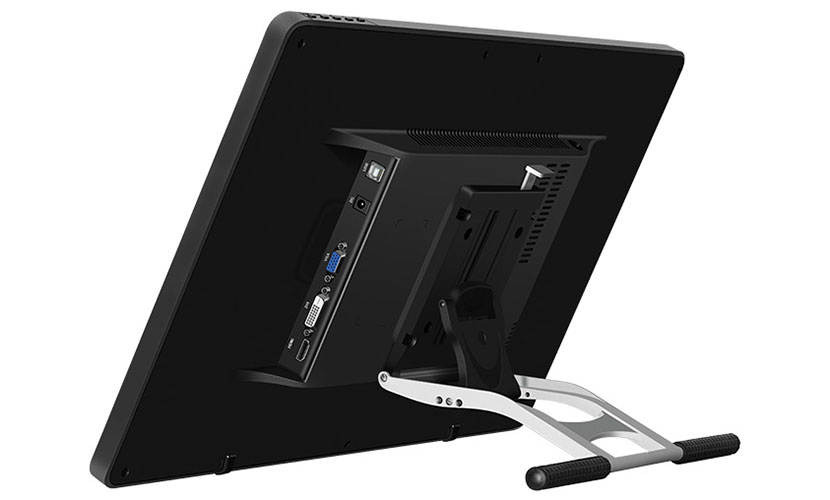 The body is also exclusively built for both the left-hand side and right-hand side. This pen tablet also has a 20- 80-degree support stand that is supported by the slide fastener and straight rail that is the basis this stand. It elevates the total experience of the tablet because it lets you adjust the tablet according to your comfortable position.
Press keys
This pen tablet has 20 press keys along both vertical sides of the tablet along with two touch bars which are built in for better comfort of using the device. It's divided into two sets of 10 keys. Essentially these keys are built in to create more efficiency while working on the tablet. You can assign shortcuts into these keys that will give you fast work habits and won't have to navigate through everything to reach a particular task or program. Just like other pen tablets, they don't have names or numbers assigned to them which makes it a task for the user to memorize those keys. Of course, the comfort of using the tablet both left and right-hand side comes with the comfortable position of the keys too. Primarily infused into the tablet for greater efficiency, the keys to play a functional role in minimizing work time.
Compatibility and software specifications
This pen tablet allows you to integrate both Windows 7 or later and macOS 10.12 or higher. It can also be used as an individual tablet because it has a display that can help you sketch and store the document on the tablet. The software of the tablet allows you to customize the shortcut keys which you let customize more comfortably and the position you prefer for your most needful keys. The software settings are directly responsible for the way this tablet functions. It has 8192 pressure level tolerance. It gives a report rate of 266PPS along with a sensing height of 10mm. With this configuration of sensation, it can quickly detect your motions consequently delivering you quick response. The tablet also provides 5080 LPI offering you a smoother pen experience on display.
Battery-free Pen
This tablet comes with a battery-free pen making it almost hassle-free from constant charging and the pen dying out. This PW500 digital pen can innovate sketches or your ideas on this e-canvas with smoothness and accuracy that you always wished for. With the above report rate and pressure levels, the proactive nature of this pen is highly regarded.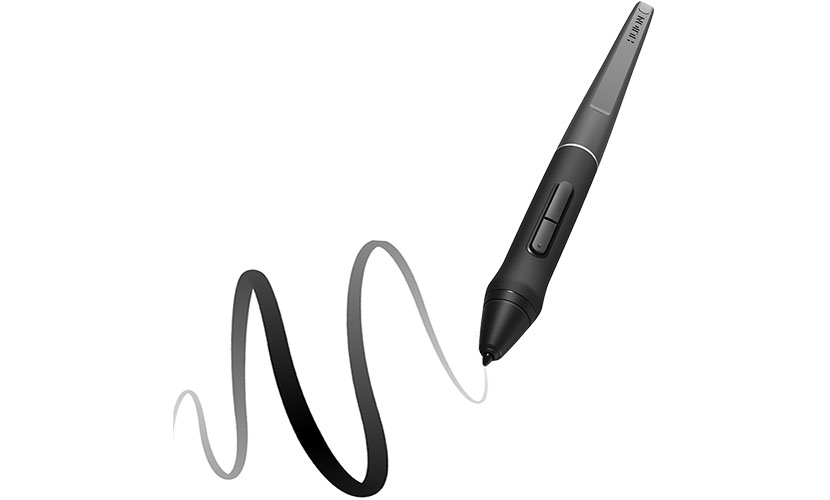 Final Verdict
The Huion Kamvas Pro 22 is a bulky and large device for anyone who wants to sketch or create instantly and professionally. This professional device is a premium pen tablet that promises more efficiency in the features it provides.