Huawei has reformed its tablet line last year with its MatePad Pro. MatePad Pro was introduced with standard specifications. Huawei has listed one new inclusion on Vmall in China. The new entry is Huawei MediaPad C5 10, which is similar to MatePad features, in terms of software and hardware.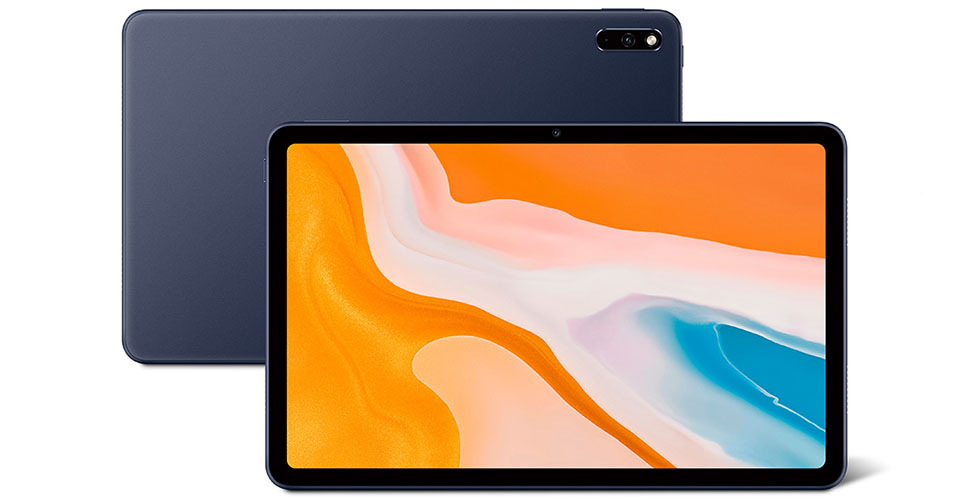 Huawei has taken one more step ahead from MatePad line tablets and now it has introduced new listing in the C-series line of tablets. Huawei MediaPad C5 10 has unusual positions of the power button and front-facing camera. These 'unusual positions' are clearly identifying that this tablet is meant to use in landscape mode. Other key specifications of Huawei MediaPad C5 10 are listed here:
Resolution: 2000 x 1200 or 2K resolution
Screen: 10.4 inch
Thickness measurements: 7.9 millimeters
The screen of MediaPad C5 10 is surrounded by bezels. When holding it in portrait mode, the power button can be seen at the top of the device and the camera can be seen at the right bezel. Additionally, the volume rocker sites are placed on the right side of the tablet and far away from the power button on the same side. The tablet has a screen to body ratio of 84% and the display produces 70% of NTSC color gamut.
Let's peep into technical specifications of Huawei MediaPad C5 10 as it has;
Kirin 810 processor
4 GB of RAM
64 GB and 128 GB of built-in storage options available
8 MP back camera with an F2.0 aperture
8 MP selfie camera with an F2.2 sensor
Bluetooth 5.1
Nano SIM for LTE version
Dual-band Wi-Fi
7250 mAh battery charging available via USB-C port
EMUI 10.1 operating system
The tablet has stylus support along with Huawei's Histen Audio technology. Though Huawei has listed the spec sheet about MediaPad C5 10, it doesn't talk about the support of 18W fast charging, which was available in MatePad.
It can be charged with 10W fast charging and one charge can lead the device to provide the talk time up to 39 hours. Huawei M-Pencil stylus has a 4096-level of pressure sensitivity with 20ms of ultra-low latency. This pencil can be charged by magnetic charging. A thirty-minutes of charging can make it usable for 10 hours.
Huawei MediaPad C5 10 is available in Night Ash shade and it will be shopped with EMUI 10 out of the box. Three different configurations are available as of now and each one is coming with a specific price.
Wi-Fi 4GB + 128GB at ¥2699 ($385)
Wi-Fi 4GB + 64GB at ¥2299 ($328)
LTE 4GB + 64GB at ¥2699 ($385)
The launch date is still under the layers that are increasing the excitement level. Multi-window, multi-tasking, and multi-screen collaboration like features are making Huawei MediaPad C5 10 worth. The ultimate device has made its room at Vmall page but the further information regarding its announcements and all is still pending. Hope it comes soon so that the users can see its availability for purchase!