Chromebook tablets have been very popular lately among youth for their affordable prices and faster performance. A couple of months ago, the confirmed news of Chromebook tablet 'Coachz' nearing production came out. And now, we have another big news: the new Chromebook tablet 'Homestar' with Snapdragon 7C is ready to hit the production lines.
There is no news when the either of upcoming Chromebook tablets, Coachz or Homestar will be launched and hit the online store shelves. However, there's a way to know which new devices are going to launch soon.
There is nothing discreet about the news of Homestar's appearance in the stores. And you don't have to dig deeper to know what's Google Chromebook is planning to launch. So, put aside your detective hat and stick with me for a while to know more about it.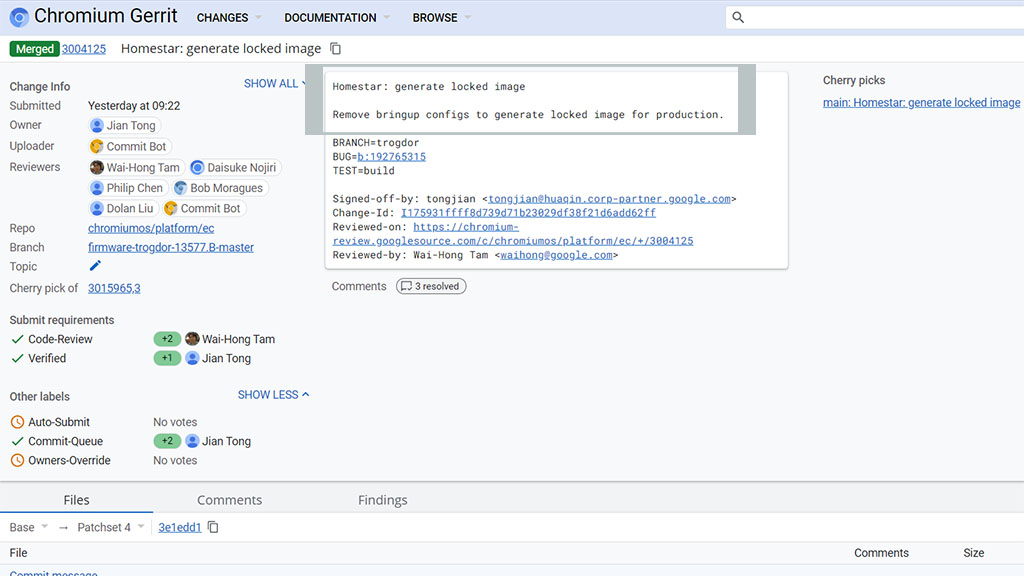 A platform known as 'Gerrit' allows a team of programmers to work on the same project and see the progress and modifications done by their teammates. Similarly, Google Chromebook devs use a Gerrit platform to design Chromebook tablets.
Anyone with internet connectivity can go visit the Chromium Repositories page and see for themselves. When the image shows the name of the product followed by the text "generate locked image" it means, the product they're working on is now ready to be manufactured and the final changes have been made.
Recently, the Chromebook Tablet Homestar's locked factory image was visible and that indicates, this tablet is ready for production and is likely to be launched in the Q4 of this year. While a Chromebook tablet 'Coachz', almost similar to Homestar, was also seen as ready for production in the month of May this year, it is expected to release somewhere in Q3.
If you consider the journey of the recently launched Samsung Galaxy Chromebook 2, you can say that the Homestar, as well as Coachz, can make an appearance in a few month's time. However, this is not a hard and fast rule that Chromebook has to follow.
Samsung Galaxy Chromebook 2 got a locked factory image during October 2020 and was released in January 2021. But there's a catch here. Samsung Chromebook tab was launched at the annual trade show CES in January 2021. The official launch was delayed so that it can be launched at CES.
However, the early leaks of the Samsung Chromebook tab hit the Internet in December 2021 itself. This could mean only one thing that the device was ready to enter the market but was postponed on purpose.
That said, the announcements for new Chromebook tablets can be made anytime soon within this year. As we evidently know, Homestar will have almost similar features and specifications as Coachz. However, we don't know the exact features of Homestar yet.
Homestar will have the new Qualcomm Snapdragon 7C processor in it which is designed for a better camera, audio, and battery performance along with AI integration. Some confirmed features of Coachz include a kick-out stand, detachable form factor, magnetically attachable USI pen, fingerprint scanner, 11-inch 3:2 QHD display, and 4G LTE support.
Both these Chromebook Tablets featuring Snapdragon 7C are already a super hit unless they will have an out-of-control price point. People are anxiously awaiting more news about Homestar and so are we. Whether we can gather information from Google Repositories or from leaksters we will keep you updated with confirmed news.