Released on September 8, the all-new Android 11 is now out for the public. Google rolled out the latest Android 11 for its Pixel smartphones like Pixel 2, 2XL, 3, 3XL, 3A, 3A XL, 4, 4XL, and 4A. Except for the original Google Pixel device, the new Android 11 operating system will be available for other devices in coming days.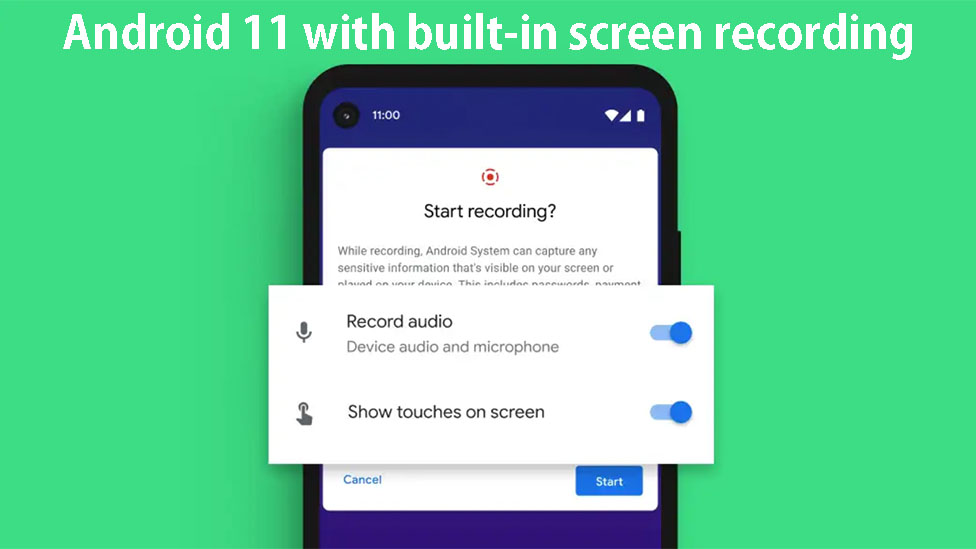 On September 9, OnePlus, Oppo, Realme, and Xiaomi also rolled out the new Android 11 operating system for selected smartphones via beta update. For the compatible smartphones, the new OS can be now updated through OTA (over the air update).
According to the report, in the coming months, other Android partners will upgrade their smartphones with Android 11 OS as well. The new OS is developed to optimize smartphone utility. This new upgrade offers powerful device controls along with a seamless multitasking experience.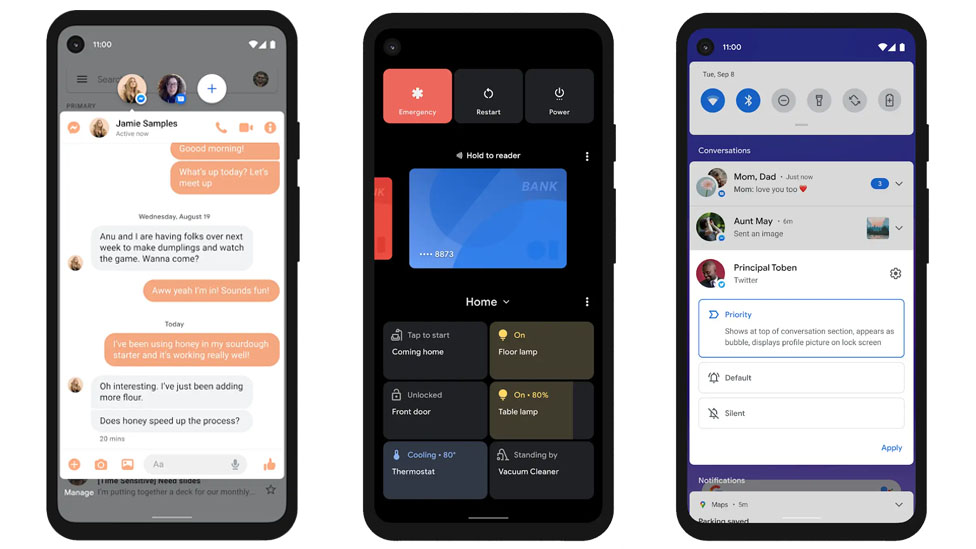 With the new Android 11 OS, chat boxes and conversations can be easily managed in one spot without switching between multiple apps. It moves the chats to a dedicated space in the notifications bar and allows you to prioritize the conversations from select people for uninterrupted messaging.
Android 11 also features a new system named Bubbles. It is similar to the Facebook Messenger as the user can reply to messages through chat head while using other apps. Using Bubbles, the chat head can be minimized, dragged along the screen, or place at top of other apps. The new OS also updates the drop-down notifications to keep conversations separate from other alters.
The powerful control upgrades of Android 11 is commendable. Using the new OS you can connect your phone with other smart devices like smart lock and thermostat converting your smartphone to a master remote. The connected devices can be accessed by long-pressing on the power button.
The new OS can now replace the multiple apps required to control different gadgets by offering a single space to operate with just a tap. It has also upgraded the media controls by redesigning them for a smoother experience. Any media playing on the smartphone can be switched to Google Home, headphones, or other devices quickly.
If you have a compatible vehicle, you can now use the Android Auto wirelessly via Android 11 OS. This feature not just liberates from the tangled wire cables but also adds to the liberty of using the phone for calling, directions, music, and Google Assistant while driving.
The latest Android 11 has added the screen recording feature too. The new OS will deliver instant screen sharing by offering to record sound, screen, or both from your smartphone without any additional app assistance.
Besides its powerful controls, the new Android 11 also offers modified privacy settings to keep your device and data secure. All the apps in smartphones can access data from that device, even if that particular app has not been used in a while.
The new OS can now auto-reset permissions for the unused apps and notify you about it immediately. Permissions can be manually changed later while using the app according to the requirement.
Moreover, Android 11 ensures one-time permissions for most sensitive sensors and apps like microphone, camera, and location. This feature ensures sensitive apps are granted one-time access and asks for user permission each time before accessing the sensors. The latest Android 11 has also upgraded its Google Play system.
This new update secures your smartphone by sending privacy fixes. These privacy fixes are sent instantly once they become available and you don't necessarily have to wait for a full OS update. The latest Android 11 is also equipped to enhance privacy protection for Android Enterprise users. It allows a company IT department to manage the work profile on a device without interfering with the personal profile or other personal activities.
The new OS has additional features for Google Pixel 2 and above. The new feature of Live View with Location Sharing in Google Maps will help users reach the shared address more easily. If your friends share their location, this feature enables the camera to give you AR experience along with exact directions to reach them.
Another feature is the new Smart Reply that gives helpful suggestions as you type your messages. It is unique as all suggestions are processed in the phone itself for privacy protection. Currently, this feature is available in the English language only for limited chatting platforms and requires paring with Gboard.
Android 11 for Pixel also helps to organize and manage the device with features like intelligent suggestions. This feature automatically suggests names for all your folders and can group the apps based on their themes like news, fitness, navigation, etc.
All the upgrades of new Android 11 are focused on making smartphones more user friendly and functional. But its most remarkable upgrade is the notification feature. With the new Android 11, the smartphone experience will be revolutionized.