Getac comes with another client and industry-specific computing solution to meet their challenges. Getac UX10 has been one of the most versatile and reliable rugged tablets in the marketplace, and with LiFi technology coming into the picture, they have opened more doors to enhance performance and software speeds.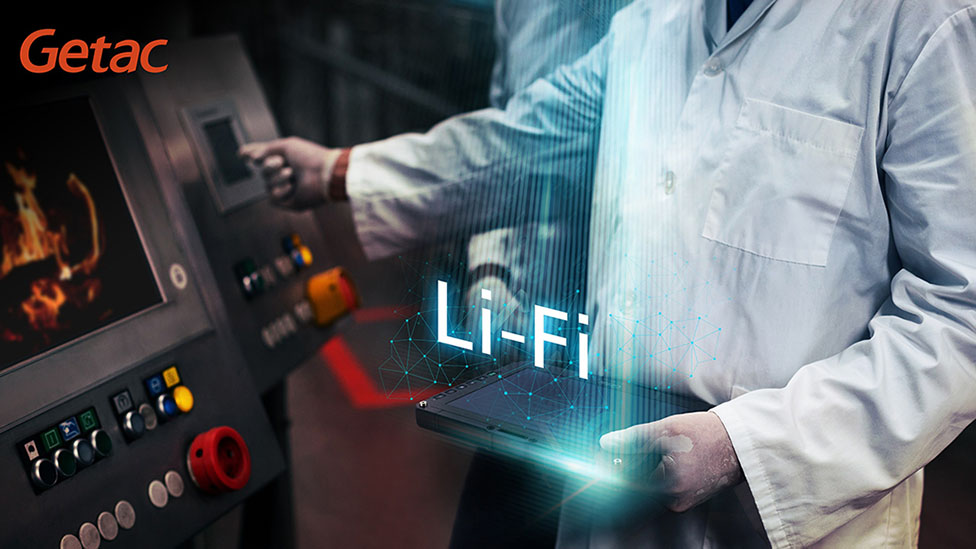 The rugged and robust tablet market is hyper-competitive, but Getac is leading the marketplace by being the only manufacturer in bringing LiFi capabilities that are powered by pureLiFi. LiFi tech is broadly appreciated because it is an All-Terrain Instrument for people to use without worrying about the surrounding environments, usage of an external USB dongle, and the tablet's design characteristics.
Getac has gone above and beyond for such advancements in data transmission and network localization. The UX10 rugged tablet is now equipped with all the right technological features that make it a superior gadget for connection quality and user communication. The light-based technology makes UX10 dependable in a variety of sectors, especially in defense and automotive.
The Getac UX10 is indeed a tool for every terrain, and this is demonstrated for the users by incorporating a wide variety of accessories and high-end specifications. Getac is offering multiple computing platforms for working professionals to work on, such as Intel i5 and i7. Both these powerful processors also come with extensive Turbo Boost features to make the tablet more sustainable in challenging workplaces.
In terms of tablet memory, Getac installed an 8GB RAM slot that is expandable to 32GB, and a 256GB NVMe SSD storage facility is also provided for users to increase data retrieval and download speeds. The internal architecture of UX10 works remarkably well with Intel UHD Graphics and is sufficient for manufacturing and public safety operations.
Again, the display is an important factor to consider, as it is paramount to achieve a smooth workflow without any interference. The 10.1″ FHD LumiBond touchscreen display is astonishing for many reasons. Number one is the brightness capacity of 1000 nits, making the tablet work under different illuminations. The dual-mode digitizer that is an optional accessory for Getac UX10, but it does wonders to increase productivity.
Extremities demand specialties, and UX10 is packed with many special features. Sectors like healthcare and online security require 24/7 monitoring, so Getac came up with a unique battery configuration that lets employees work non-stop without low battery interruptions. The UX10 comes with a hot battery swap capability, where one can use the optional bridge battery to cover multiple work hours and shifts.
The certifications and ratings are some things that assure users that Getac UX10 is an industry level rugged tablet. So they offer both ATEX and IECEx certified offers to ensure the tablets are safely protected in explosive atmospheres. Users will also find the integrated GPS useful, as they can navigate turn-by-turn to reach desired locations.
Getac UX10 uses an RFID reader, fingerprint reader, and Windows Hello face authentication camera to help with inventory management and user authentication. Not only that, UX10 can be paired with many accessories such as protective films, capacitive stylus, and detachable keyboard to increase the versatile nature of the fully rugged tablet device.
Innovative LiFi connectivity will only create more ways for professionals to ease their operations and work on unlocking new techniques for their respective sectors. The UX10 is revolutionary in safety and communication fields, and the potential of the device is entirely left for their users.