Getac has made an important announcement on the 18th of March in Singapore about the launch of ZX70 G2, an incredible rugged tablet. Built to contribute effectively to the productivity of field-based mobile professionals in sectors like manufacturing, utilities, transport and logistics, this sturdy tablet is yet another worthy contribution from Getac.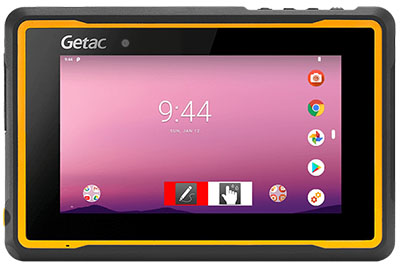 To maximize the overall convenience of mobile field professionals, great attention has been paid in the designing part. The device is built to be extremely compact and lightweight, adding to its portability.
Banking on the high-end features of the proven Getac ZX70 tablet, ZX70 G2 adopts most of its high-points in terms of fastest connectivity and powerful computing capacity. This naturally makes ZX70 G2 ideal for most reliable operation, for a longer duration. The device is built to assist in any kind of factory-based operation in both the indoor and outdoor environments.
A device that promises so much for the field base workforce must excel in its specifications and feature. Thus, let's understand some of the superlative features and aspects of this wonderful device for better assessment and understanding.
ZX70 G2 is based on Android OS and is powered by the advance Qualcomm Snapdragon 660 platform. This enables the worker to be benefited from fast computing solutions combined with a low level of power consumption. The battery life of the device is great meaning that worker need not charge it frequently and can carry on with their field computing jobs with better efficiency.
It comes with in-built super-fast Bluetooth and Wi-Fi connectivity to provide hassle-free and fast connection solution.
There is an 8MP front camera and 12MP rear camera that assist in better documentation and establishing remote assistance when needed.
It features MIL-STD-810H certification, making it suitable for all types of field operations, like withstanding vibrations and all.
Getac aims at providing a complete package to field-based workers in terms of increasing productivity and reducing stress and tension. This is further reiterated from the fact that the company, on purchase of ZX70 G2 rugged tablet, will provide for a "three-year bumper-to-bumper warranty" that will cover standard accidental damages.