Drawing Tabs are every artist's need and want at the same time. There is no denial that traditional form of art cannot be compared to any modern technique, yet we cannot also deny the fact the drawing tabs are need of an hour.
With many companies rolling out their own personal tabs and drawing pads, Parblo Mast22 is an addition to exclusive range. With amazing features at hand, the tab certainly establishes it to be a must buy.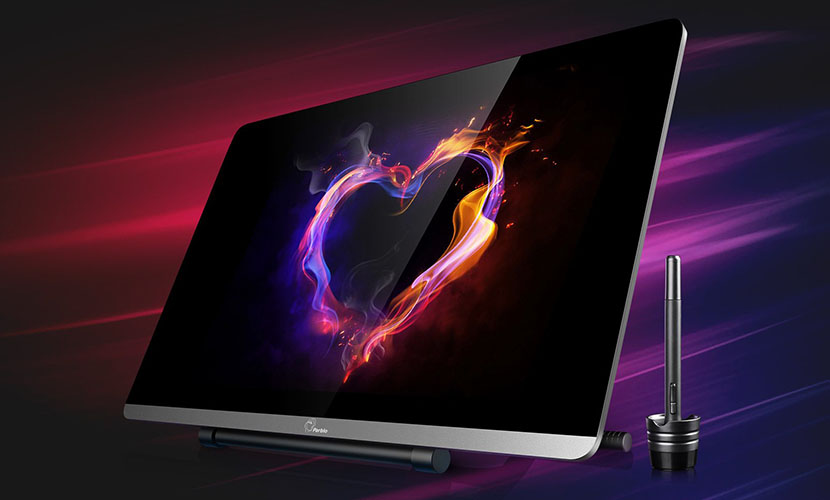 Features such as OGS full fit technology, exceptional colour performance, excellent metal design, matte screen protector and many other features that can certainly redefine our drawing experience. The tab is well compatible with all software such as Photoshop, Illustrator, Adobe and alike.
In all you are bound to get an experience worth the penny, however, all the products do hold some pros and cons. With Parblo Mast22, it certainly fits the suitability but there is still some scope for improvement.
To provide an in depth insight about the product, we have curated some amazing features that will surely convince you to buy.
OGS Full Fit Technology
While we talk about graphic pads and stuff, the pen holds utmost significance. The strokes have to be smooth and accurate in order to provide full comfort and ease of working to an artist. Now, this certainly is a feature to consider when we buy a drawing pad. Normally in a graphic pad, the distance between pen's nib and cursor is around 5mm which causes parallax and hence the pen cannot be accurately used. Now with, Mast22, the OGS full-fit technology, the distance between pen's nib and cursor is by far immensely reduced. Therefore, improving the accuracy of use.
Excellent Color Performance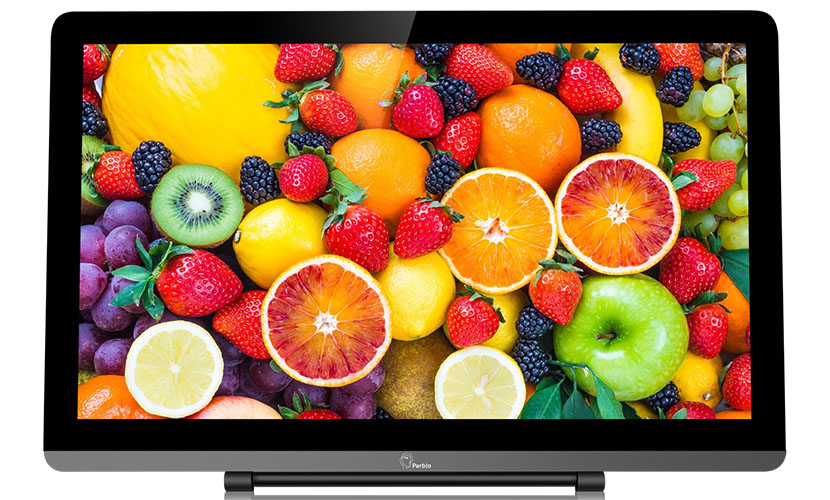 When we talk about drawing and design stuff, the display and color performance are very important. They signify the look and feel of the design and can certainly not be compromised. Now because every graphic tab doesn't comprise of top notch display and color quality, here is where Mast22 excels. With 82% NTSC color gamut, the color performance is equal to 114% RGB which further precisely display subtle colors. Hence, making it more preferable for drawing and design. Now that Mast22 has an excellent color performance and provides a remarkable user experience, the tab falls under the list of most valuable graphic tabs launched.
178 Degree Wide Viewing Angle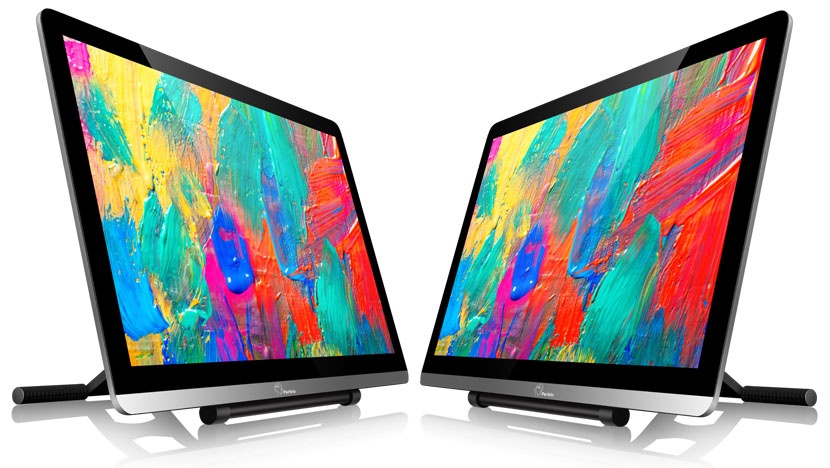 A wide view display is essential for artists who prefer effortless drawing. The discomfort of zooming in again and again to complete a design might just hamper the creativity. With superior IPS pane, the tab is able to impart wide viewing angle up to 178 degree HD quality picture. We bet it sounds amazing and you probably cannot wait to get your hands on such beauty.
Ultra-Thin Metal Design
The tab is much sleeker than you possible imagined. According to some tech critics, the side layer is sleeker than the thumb. It has an amazing built quality with metal design. The thinnest segment of the tab is only 7mm thick. Amusing much? We know it is. The maker of Mast22 surely believes in that the art making device should be outcome of sheer art itself. The tab is made of deep dark grey metal that enhances its beauty leaps and bounds.
15-85 Degree Adjustable Stand
As mentioned earlier, the comfort while drawing is most vital aspect for an artist. The stand beneath the graphic tab helps provide a support to give an ease of drawing and a firm grip. Parblo Mast22 has 15~85° adjustable stand which can be adjusted to get the angle you want. The graphic tab has feet which are ergonomic and are very much adaptable. They are made to adapt to the needs of the user and adjusts accordingly.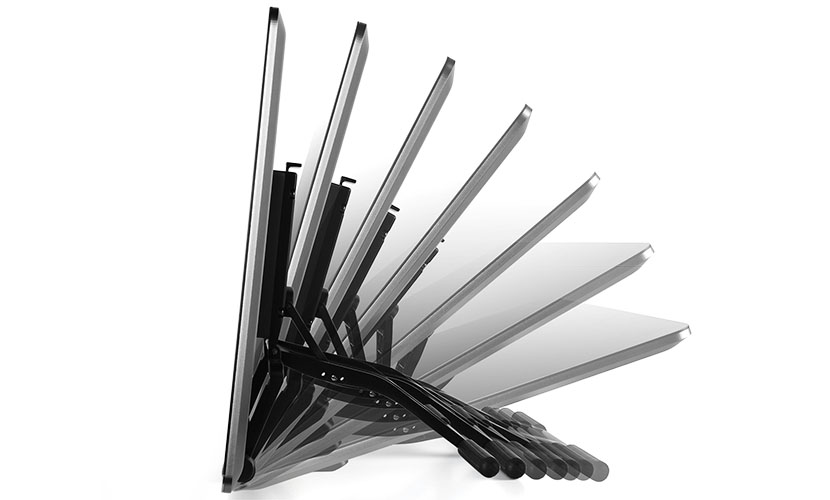 This is undoubtedly one of the many features that makes Parblo Mast22 graphic pad a must have. Since, there is nothing more required than the ease of drawing, this tab is sure to redefine your drawing experience.
Matte Screen Protector
Beauty of this graphic pad surely enhances with the matte screen look it has. The dark grey metal body with matte screen surely gives it a classy look. The default matte film on slippy screen surely gives a more natural and delicate using experience. While buying a graphic tab, it all comes down to the user experience. Hence, apparently there is nothing more vital than that. The matte filmed screen helps extend a more real working appearance with design and drawing. It is beneficial in providing the exact same look of our design as it is. Hence, while you draw or design with Parblo Mast22, you'll know where lies the difference.
Compatible with all Software
Now you don't have to worry about which laptop to use while using this graphic tab, as you can use your outstanding graphic tab with both Windows and Mac OSX operating systems. Also, every artist is comfortable with a particular software to draw, hence, the Parblo Mast22 is a tab that is well compatible with most usual and mainstream drawing software that support pen pressure.

Some of these software includes Photoshop, Adobe After Effects, Illustrator, Adobe Lightroom, and many other drawing software. Hence, while you interest yourself in drawing or designing, the Parblo Mast22 is indeed a must buy!
Towards the end, the features have been well explained. And, like we always say, though the tab is all that you need but it must fit all your suitability to buy it. The tab is available at price of around $559 and trust us, it cannot get any more reasonable. With such amazing features at hand, you get a graphic tab that fits your budget. We certainly cannot ask for more!
Hence, Parblo Mast22 is certainly everything you want to have in your drawing pad. It holds the ability to redefine your drawing experience and provide you a professional drawing exposure that can give a kick start to your artistic skills as a professional career. All in all, have a an amazing drawing experience with Parblo Mast22.