In the evolving digital world, consumers are ditching their desktop and turning towards smartphones and tablets. According to researchers, the ratio of mobile users is going to enter 4.6 billion in 2019. Thus, you can understand the changing consumer demand. Smartphones and tablets have replaced almost everything right from your wristwatch or home clock to digital cameras to calendars- you will find in your smartphone.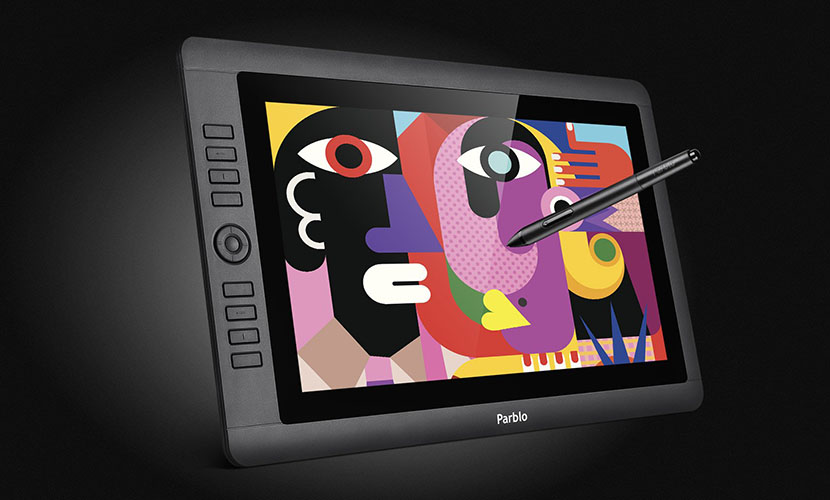 Besides, the slogan of "go paperless" is becoming more powerful with the advancement in technology. If you look around you will see the impact of digitalization. Visit your nearby store for purchasing a smartphone, and you will get no paper receipt for the payment you made instead you will get an instant email from the service provider for the payment you made.
So how can we overlook the creative people of the world? Great architectures, painters, animators, and writers are also embracing the slogan "go paperless." Gone are those days when you see writers with a dairy and pen, painters with brushes, and architectures with geometrical tools- now everything is available in a small device either smartphone or tablets.
Most of the creative people prefer to use tablets as it is huge and give them the opportunity to analyze their creativity keenly. Thus, to compete in the low-budget, Parblo has introduced Coast16! This tablet is beyond words and expectations at a very minimal budget.
Unique design, magical pen, and fantastic display
Well, the design of the tablet is unique as it has been designed to provide artists great comfort. The dimension of Parblo Coast16 is 17.3 x 11 x 0.6 inches, weighing 1.2 kg, which makes this tablet handy. Parblo Coast16 has been designed to give the personality of artistic people a sassy look when they visit in public. It is in deep black with one ring dialer and nine express keys that can be customized according to your needs.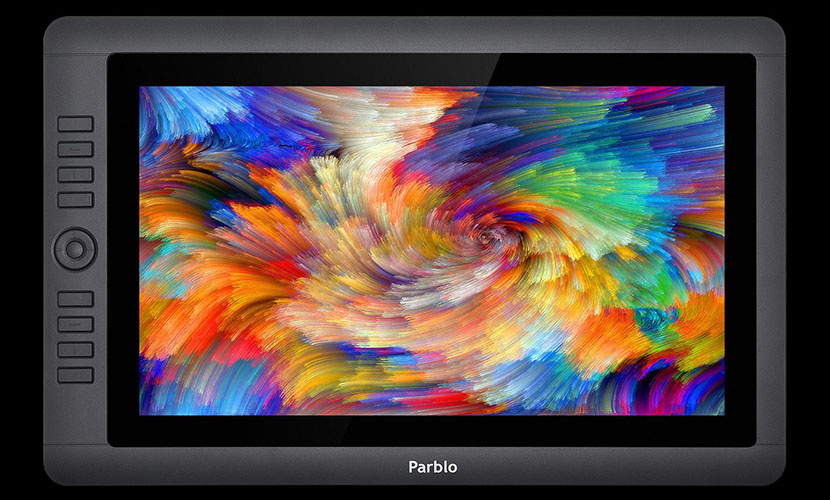 Furthermore, the overall display is 15.6 inches TFT LCD that offers full HD view to make your watching experience amazing. The active area of the screen is 344.16(h) x 193.59 (v) mm, with a resolution of 1920*1080 providing beautiful pictures with deep contrast and a better viewing angle of 170°. Now you can draw or paint anything on a bright screen that too with full HD view and showcase your talent to the world.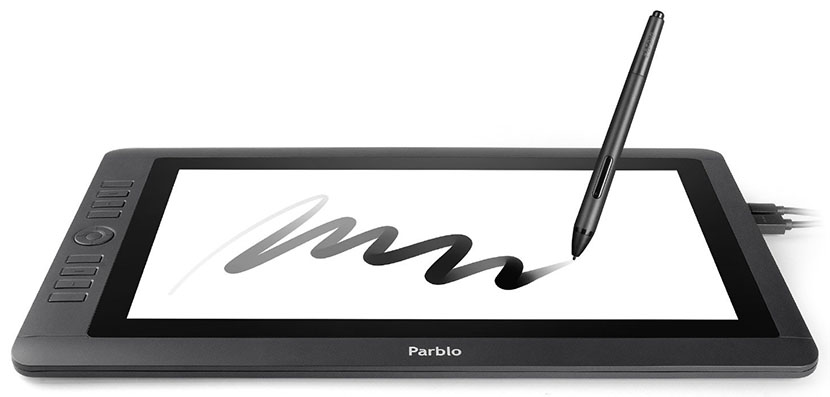 Parblo Coast16 has introduced highly sensitive passive pen to make your experience on this tablet unforgettable. The passive is pen is very responsive that makes you feel like you are using the pen in reality. The pressure level equipped in this pen is 8192, which allows the tablet to stand out of the market. It gives you the freedom to quickly switch the tip of the pen without any hassle. The reason behind pen's sensitivity is the electromagnetic touch technology, giving you the digitizer resolution of 5080ppi with a 250 report rate. More so, the weight of the pen is just 16g and working angle involves +/- 45° that enhances your experience immaculately. Parblo Coast16 tablet gives you easy data transmission as it is outfitted with USB-C cable and HDMI port as well to the left of the tablet.
Highly compatible with top designing software
Parblo Coast16 is one of the groundbreaking innovations by Parblo as the tablet is highly compatible with top designing software and operating system. You can easily integrate your device with Sai, PS, Maya, CorelPainter, Illustrator, Sketchbook Pro, etc. Now painters and sketchers can do wonders in their career with Parblo Coast16 as the top software enhances the pen pressure accordingly.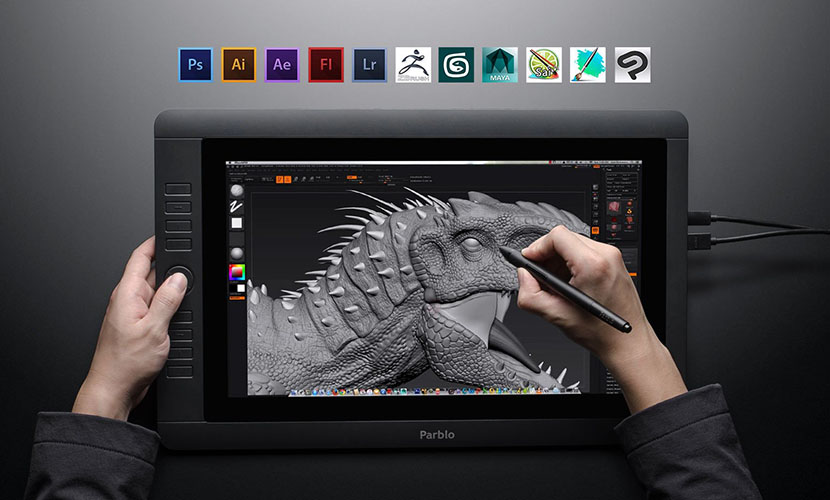 More so, the device is also compatible with the top operating system, i.e., Windows and Mac OSX. So you can connect your device with any desktop without any hassle and easily transfer data with USB-C. The device also includes a color button to balance color in any of the image or painting as per your convenience.  The tablet is supported with fixed hand to make your drawing experience more seamless as you can hold it the way you want and operate it accordingly. Now release your stress, whether you are right-handed or left-handed, you can have a good grip over the device without any trouble.
You will be happy after knowing the inside the box accessories besides Parblo Coast16 tablet. Here is the list:
Coast16 Graphic Monitor
USB Type-C Cable
HDMI Cable
Passive Pen
Pen Box (6nimbs and 1 remove tool)
Driver CD
Quick Guide
Cleaning cloth
Two finger Glove
Bottom line
Whether you are tapping into the world of creativity or already exploring the world, Parblo Coast16 can be your perfect partner. Parblo Coast16 has been designed to meet the growing need of creative people and be on the go all the time. Whether you are starting your career as a writer or artist, purchase Parblo Coast16 and enhance your creativity in the digital world exponentially. This creative and unique device is absolutely in your pocket! Don't waste your time thinking that Coast16 may cost you thousands; it is available in hundreds only that too at a very low price.
Parblo is ruling the low budget market today as this drawing tablet is available at an affordable price and if you see the market demand for the tablet, you'll be amazed. Soon after the release of the tablet, people have loved this device immensely. You can look at the Google reviews; people have shown so much love to this device by writing positive reviews of the tablet. So what are you waiting for? Order this device today or visit your nearby store to grab this tablet!