Explore the artist within you with GAOMON S620 drawing pen tablet. You can easily draw, doodle, letter or design with GAOMON S620 without any compromises or inconveniences. 8192 levels pen offers impressive precision that'll redefine your drawing experience.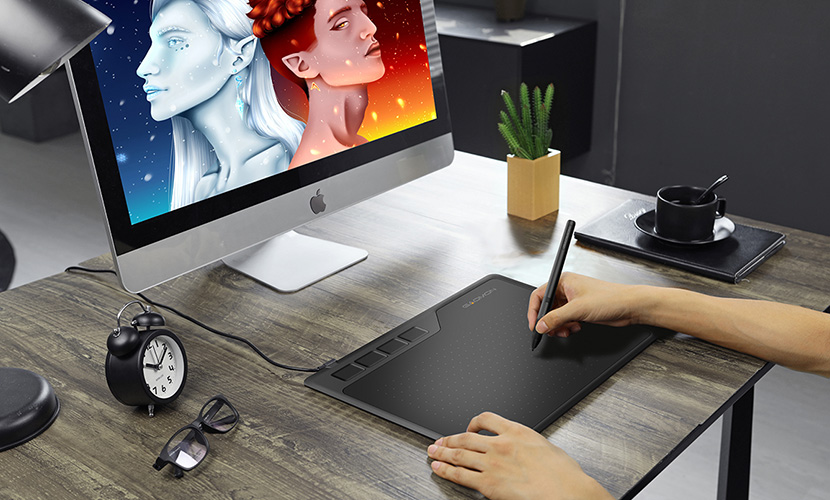 The pen has a Passive Electromagnetic Resonance technology and a 10mm sensing height feature that makes it all the more convenient with being wireless. The pen provides ease to the users to have a flexible drawing experience and enhances their efficiency.
You also get to have more functions and flexibility at go with 4 express keys on side of GAOMON S620 drawing tablet. Also, the 6.5×4 inch working area provides a large working space to having nothing that stops your creative flow.
A professional artist or a budding one, the stability is what is of utmost importance to have an efficient and disruption free drawing experience. With 4 anti-slip rubbers at the back of the tab helps it to remain stable and give a firm hand at drawing or designing.
Let's have a quick look at all the features that GAOMON S620 has to offer to unleash the artist within you and extend a wonderful drawing experience.
Design and Display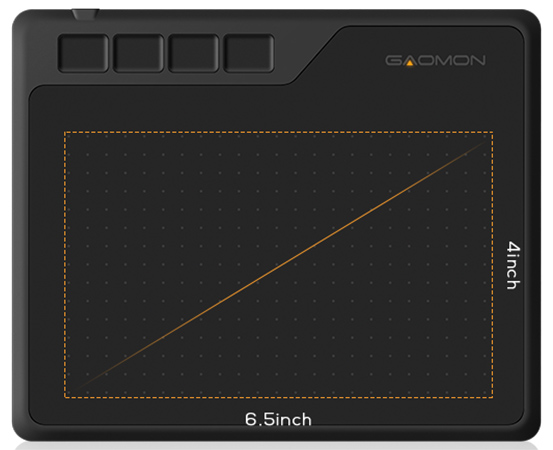 The tablet is 211x174x8mm in size and 6.5×4 inch working area which makes it a decent size to work without any glitches. The 6.5x 4 inch provides enough space for user to work and also a LED light for tablet status indication helps the user to find any difficulty while they draw or design.
Battery Free
One of the best parts of the tablet and the pen is that they are battery free. Hence, you just have to connect it with your laptop and you are good to go without any battery issues. Also, with this convenience at hand, you can move out of your work space and broaden your perspective to have a creative mind at work.
Pen
The Pen is inbuilt with Passive Electromagnetic Resonance technology with 5080 LPI resolution that helps the artist to have various pen traces and ±0.3mm accuracy ensures an efficient use of pen. Also, the pen has 1892 levels of pressure sensitivity with 266PS report rate that helps the user to have an effective presentation of lines and shapes according to the pressure applied on pen.
OS Compatibility
Since GAOMON S620 Drawing Tablet needs to be connected to a laptop or computer through a USB port, it is better that it functions very well with the same. To ensure that, the tablet is compatible with macOS and Windows 10 and above. Also, the tablet functions pretty well with different designing software viz. Photoshop, Illustrator, CDR, and SAI.
Since the market is full of drawing tablets, GAOMON S620 is an addition to it but with some pretty impressive features at hand. With Artpaint AP32 digital pen, it all the more stands out from the rest. The drawing tablet is a suitable fit for all budding and professional artists out there.