Are you fond of doing creative things like painting, drawing or writing or want to enhance your creativity or explore your creativity? If yes, let me you take you the world of digital creativeness where your work will be respected as digitization has revolutionized every aspect today. The latest social media platforms are very much influencing people. This where you can become famous by posting your creativity and sharing it as much as you can!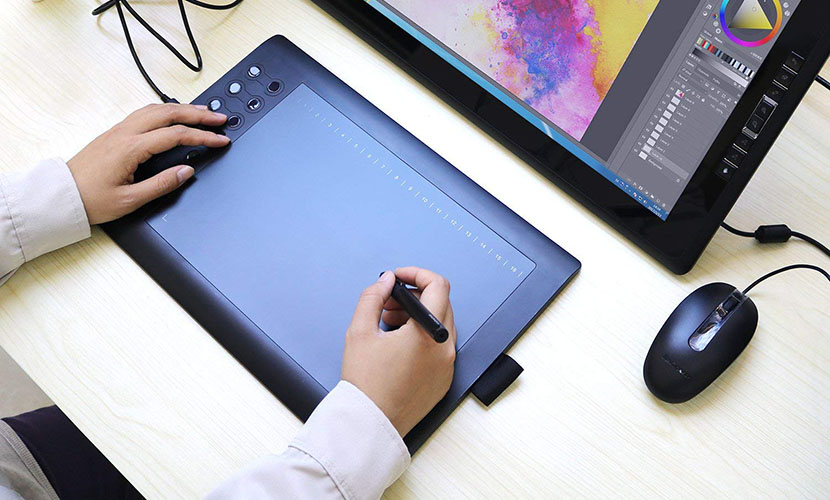 But you might be thinking that you have to paint or sketch on a piece of paper, click photos and then share it? Now just forget all these traditional ways and go paperless with GAOMON M106K Graphics Pen tablet – explicitly introduced to meet the desire of designers across the globe. It is an ultimate invention to fulfill the augmenting need of artist or designers.
Large display and unique design to give better experience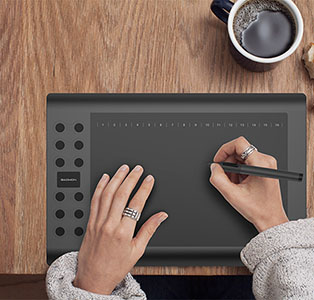 GAOMON M106K Graphics pen tablet has a workable screen size of 10 x 6.25 inches and with a product dimension of 14.6 x 9.8 x 1.6 inches, weighing 1.72lbs. The display gives you brighter and crisp picture quality with vivid colors and deep contrast. More so, if you look at the design, it has a very stylish and rich appearance along with 12 express key and 16 functions keys to give ultimate user-experience. You will find the 12 express keys to the left of the tablet and 16 function keys at the bottom with a pen jacket on the right of the tablet so that you won't forget or misplace your pen. It has a very sleek structure with a 1mm thickness to give your perfect grip over the tablet.
However, you can use the right mode by default, but to work with left mode keys you need to enable it from Advance setting or drive control panel.
And then comes it magic pen! Well, every artist requires a pencil or pen to outline their ideas. So to make you feel like you are using a pencil- GAOMON M106K has introduced a magical pen that is very lightweight, with pen pressure of 2048 that gives you extreme sensitivity and flexibility. And the 5080 LPI resolution, results in a reduction of distortion, allowing you to draw accurate lines on the tablet surface.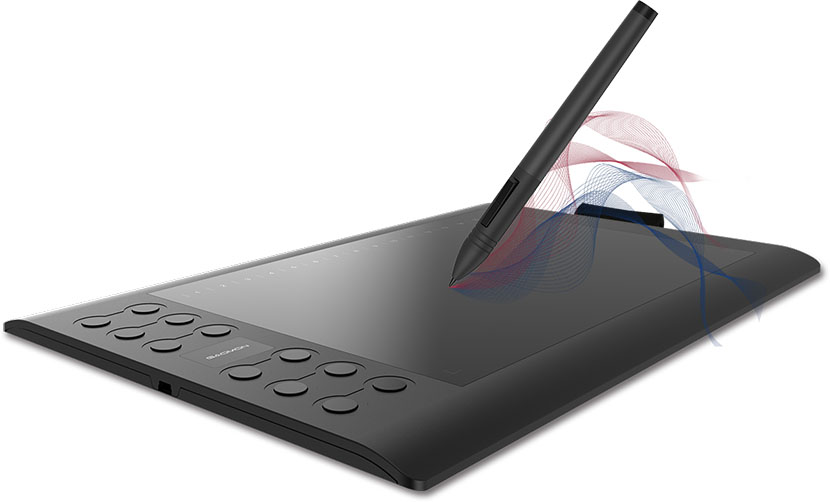 The model of the pen is known as ArtPaint AP20, with a dimension of 149 x 12.7mm and weighs only 14g. More so, the pen automatically sleeps within 35min.
Highly compatible with better processor
GAOMON M106K tablet involves a speedy processor that allows it to read the data faster and efficiently as it deals with a variety of drawing software.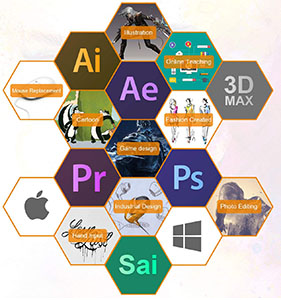 The tablet is highly compatible with Windows 7/8/ 8.1 and Mac OS 10.8.0 or later and run the software's like CorelPainter, Illustrator, SketchBook Pro, PS, SAI2, Manga Studio, etc.
Now let me explain you for what different aspects you can use this tablet. Well, you can use the tablet for image editing, drawing industrial architecture, magazine figurative painting, and game/cartoon movie design, scenery creation, handwriting, signature, online writing and a lot more. I must say this device will give wings to your creativity. You can explore the world of creativity with your perfect partner GAOMON M106K! Planning your career as a web or graphic designer, then look no further than GAOMON M106K and showcase your creativity to the world.
Durable battery life with exciting accessories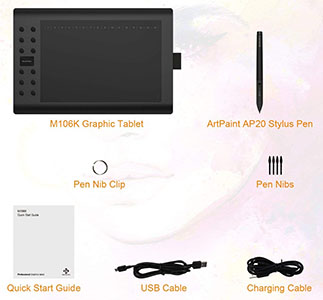 Well, the tablet is very powerful and has an extended lasting battery. You can use the tablet for more than two days without charging if not connected with your home or carrier network. If you are using your tablet with an internet connection, the tablet may last for a day, without draining immediately. The battery life of the tablet is always on the go so that your creativity doesn't get hampered at any point. Even the pen gets charged in 3-10 minutes to keep you mesmerized in your ideas and draw something unique and sublime.
If we talk about inside the box, along with tablet you'll be getting a quick guide, four nibs, one tip clip, 1 USB cable and one rechargeable cable for the pen as well. The accessories include whatever you need.
Bottom line
Every creative person wants to explore their ideas, but some are in search of the right platform or some are way too far from the digital world. But now don't worry GAOMON M106K is everything you need! With its unique features and compatibility with various operating systems makes this device stand out of the market. More so, the battery life is impeccable that allows you to stay ahead and grow your network.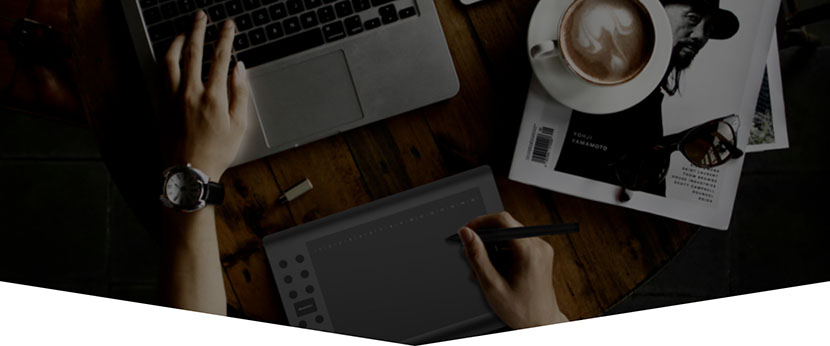 You can attend different tradeshows and exhibitions by eliminating the need for carrying bags and huge paint sheet. Just take your tablet with you and show your clients your creativity.
Furthermore, if you want to grow in web designing career, you can easily do so with GAOMON M106K. Say bye to laptops and desktop and enter step into the smart world with this tablet, you can seamlessly work on the tablet and provide your clients with better services.
And writers can actually win the heart of their customers with GAOMON in minutes as the pen gives a complete feeling of a real pen and the display provides the sense of a paper. Now writers can write magazines or novel wherever they gain experience without looking for dairy.
So what are you waiting for order this tablet today!