The first ever crowd-developed two-in-one tablet – the Eve V – by Eve-Tech launched in December 2017 and now, the company has design concepts for its next iteration ready. Supposedly to launch this year, the company shared their vision for what they have in mind. The Microsoft Surface alternative Eve V's 2020 successor has three concepts in line as recently revealed by the company, who claim to be seeking community input.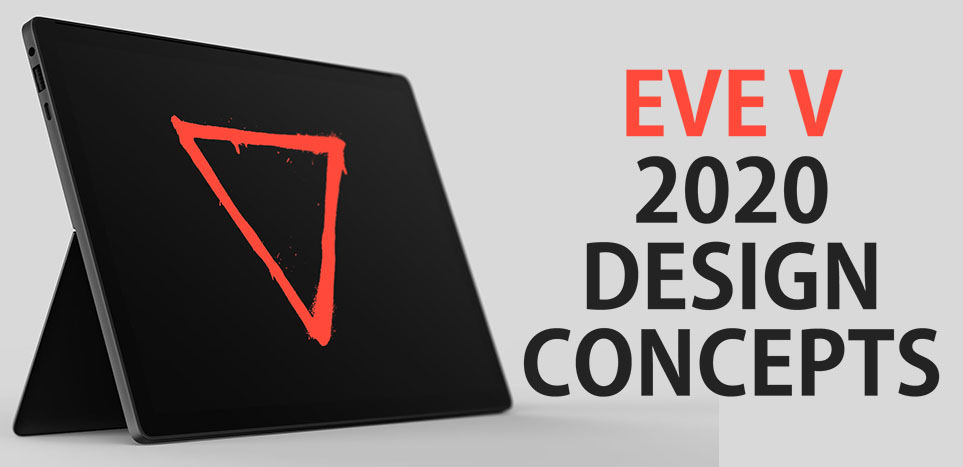 While we can't wait to see what the outcome will be, let's also not completely neglect the fact that the company received a lot of criticism over the Eve V regarding its inability to live up to its orders. Eve-Tech later rebranded itself as Eve Distribution (ironic, we might add) and has now revealed design concepts for their next big launch.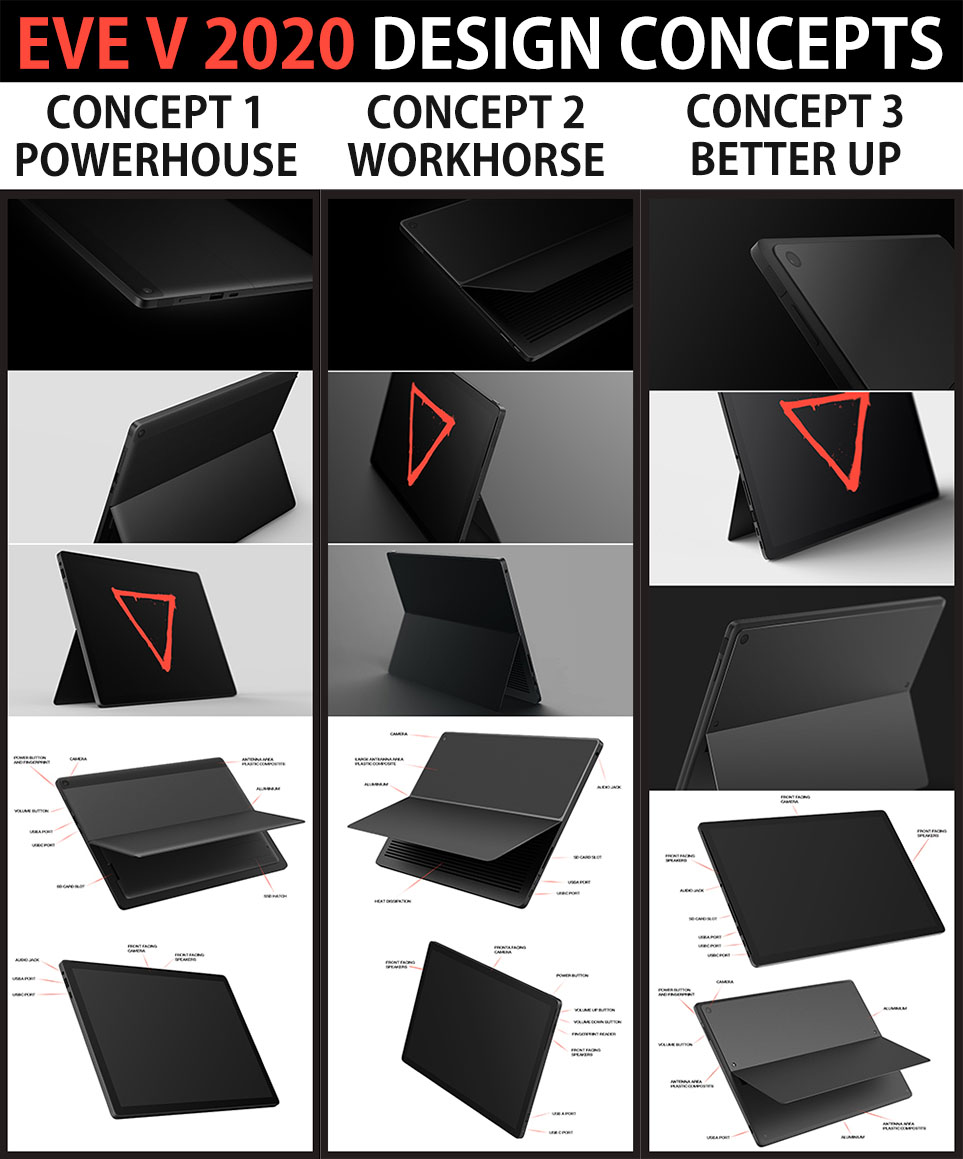 Here are the three concepts that the company has revealed – first is the powerhouse which aims to create a power machine (probably with a fast processing speed), second is the work house which will aim to get your work done in the most efficient manner possible and third is the better-up which emphasizes on a strong and accessible device unit.
Note that only one of these three concepts will be developed into the final product. Eve has also mentioned that the keyboard for the device will be designed and revealed at a later stage. The three concepts may vary in USP but their basic specifications and port selections remain the same.
According to the company, the second generation Eve V will use Windows 10 or Windows 10 Pro as its main Operating System. The Processor on which it will run will be 15W Tiger Lake UP4. The device will have a 12.3-inch display with a 3:2 aspect ratio and it will come with two USB Type-A ports of 10 Gbps each and a 3.5 mm headphone jack.
Apart from inbuilt storage, it will also have an external SD card reader. It will have a power button as well as a fingerprint reader for unique self-authentication and security. It will also have volume buttons.
All the three design concepts of the Eve V 2020 version sure seem promising, however once the design is finalized, we will only know further details once the design is completely developed and finalized.