I just want to tell you that even before starting the review, Eve V tablet, has won it all. This premium tablet with the most fantastic features is a crowdsourced 2-in-1 tablet that has the capacities that were catered to by the opinions of the whole eve community as a collective. Being the first-ever crowd-developed device, Eve V ends up being the favorite in the market as it has many different minds working on the development of this tablet. With the best of features scooped in, this device is making rounds across tech platforms and earning some name to it. For the curious heads, we jump right into the features and specifications of Eve V tablet.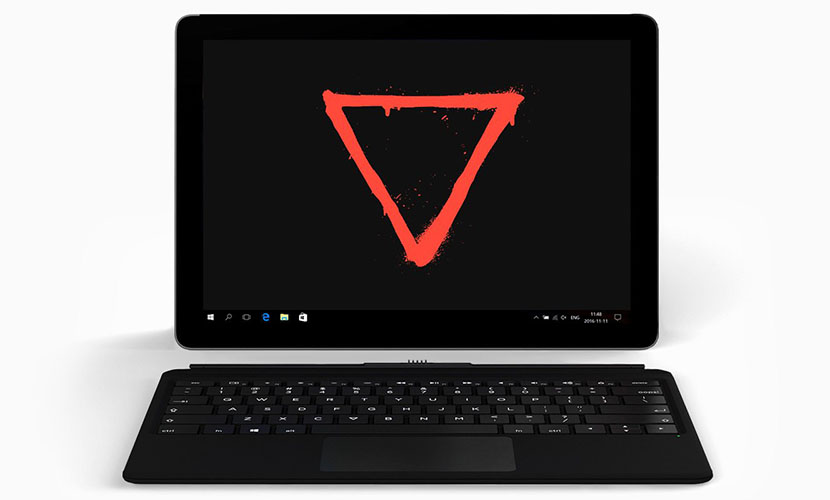 Features and specifications
First things first. It has the best of all features. Now that being said, it also ensures there is quality in every spec it offers. This premium-grade tablet is also less expensive for the price of Surface Pro 2017. But its features speak more than Surface Pro. If it's a bang for a buck, then you should go all in!

This tablet comes in two different gen of Intel Processor. Choose them accordingly. The other specs roll accordingly.
RAM and Storage
This tablet has an amazing 16GB LPDDR3 (on opting i7) and also comes in slightly lower 8GB LPDDR3 (on choosing i5). The onboard memory reading rates of this device give the tablet a fantastic performance edge that is absent in many tablets. It gives what it boasts. Heavy and massive functions like gaming were super smooth in my experience. It did not even let me flicker my eye while I was loading the game. It has good speed and performance capacities compared to other tablets. For storage, it comes in two options – 512GB PCIe SSD or 1TB PCIe SSD (i7) for the higher end needs. 128GB PCIe SSD / 256GB PCIe SSD / 512GB PCIe SSD (i5) for a slightly lower, yet higher end functionality. SSDs really impress me. They have better transfer rates and doubles on the already amazing performance. So this is a full fledge YES for me on this spec.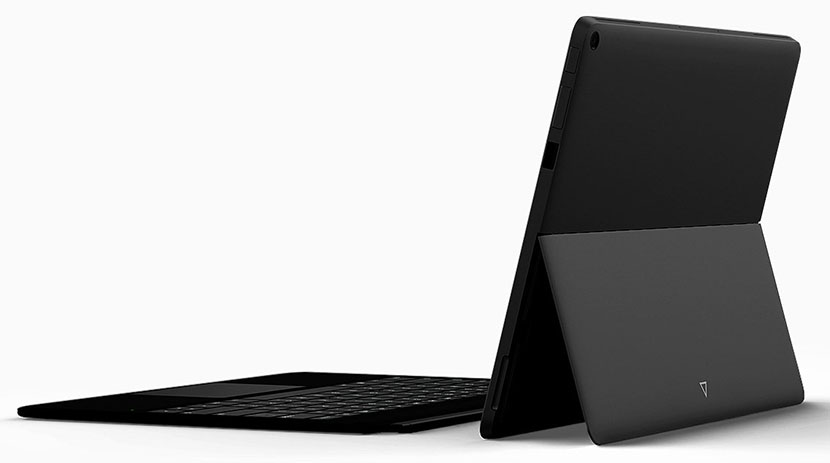 Processor and OS
This premium tablet is geared with Intel 7th Gen Core i7-7Y75 which results in blazing fast processing speeds and massive processing power. Another option of Intel 7th Gen Core i5-7Y54 is also available. I was impressed by the processing it gave me. It was second to none! I could throw in massive files for it to chew and it did not lag at all. Right from turning it on, to installing massive games, to editing images and sending those bulk files it to other devices, it did not lag at any point. I was baffled by the kind of speed it matched with laptops. Eve V tablet had great clock speeds that executed well. On top of 7th Gen core processor, it also had Windows 10 home, which was cherry on top. As said before, the tablet did not leave any space to make me not feel like I'm using a laptop. With fantastic security features and more personalized windows options, the OS of this tablet won the game! It is available in either Windows 10 Home or Pro versions. Say hello to your new digital assistant Cortana too.
Design and Display

Frankly, at first glance, I was not impressed by the look of the tablet. But then as I thought about it and compared with other tablets, it was a much sleeker and beautifully designed tablet with a black body. Though it did not have the suave of design like Tesla cars and trucks, it was simple yet elegant. With body dimensions of 295.9 x 205.3 x 8.9 mm it has a large body and screen space to work. It weighs pretty heavy for a tablet; 925g, but who said it nudged around the league of regular tablets anyway! Additional Keyboard offered is 410g. The display size is 12.3 inches with IGZO LCD screen that delivers 2880×1920 resolution with an astounding 100% sRGB and 1:1500 contrast ratio. It gives a vivid color dynamics that ultimately leads you to a higher pedestal of cinema-like or immersive visual experience. The touch panel of the tablet has an anti-reflecting coat helping in bright lights which might otherwise reflect our faces. The metal-mesh technology and Corning glass with anti-fingerprint coat make it truly the best of all.
Battery, Audio and Other Supports
It is powered with a 48Wh battery that literally, gives you an entire day of charge. It is awe-inspiring as once it gave me a run of a whole day for my tasks without even letting me know that battery was ever a problem! The speaker of the tablet is as powerful as the battery. It has Quad speakers with a 1W dedicated headphone jack. The sound delivered by the speakers is crisp and loud. With two noise-canceling microphones, the tablet gives an extra edge towards completing the circle of quality audio! Audio Jack Amplifier – Texas Instruments also enhance it. It also has a swarm of ports that extend the versatility of the tablet. It has One USB 3.0 USB-C, two USB-A 3.0, a Thunderbolt 3 USB-C, microSDXC reader, and a 3.5mm audio. It does not have impressive cameras. 2MP on front and 5MP on rear end. It is average camera pixel quality in the modern day, but I would look past it because the tablet has a bulky body size. You wouldn't pick it and click photos anyways. It supports and is fitted with Windows Ink Certified N-trig stylus that is comfortable to hold and create your art in the tablet. For security, the device has a fingerprint sensor too.
Verdict
As mentioned above, this premium 2-in-1 crowdsourced tablet is thoughtfully made and delivers top-notch performance in every aspect. It costs around $1,099 to $1,999, depending on the storage, RAM or processor variant you choose.