Chuwi being a Shenzhen-based company, always try to excel in certain areas to enhance user experience and satisfaction. This time, with Hi10 XR, they have taken a giant leap forward over the classic two-in-one tablets. The Intel Gemini Lake N4120 processor has put the tablet on a whole new level by improving the overall benchmarks by almost a hundred percent.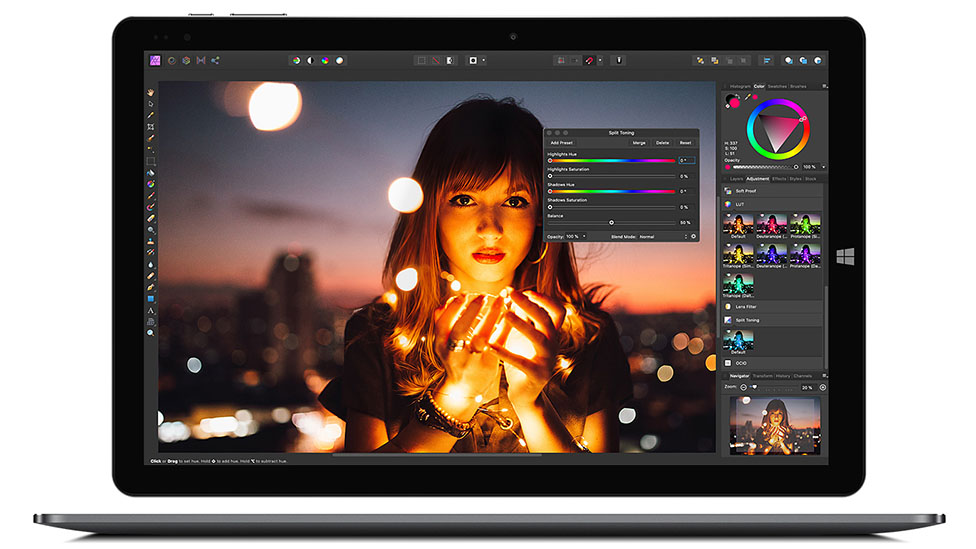 Hi10 XR not only features an upgraded processor, but it also comes with advanced core frequency up to 2.6GHz. Chuwi decided to incorporate UHD 600 graphics cards to work along with the four core designs.
They believe this creates a whole new class of performance for users to run high-level software and perform 4K video editing. The benchmarks from single and multi-core performances clearly indicate that Hi10 XR is a versatile tablet that suits working professionals in both home and office environments.
Chuwi made many changes to the multitasking interface by bringing in a touch IPS screen and 1920 X 1200 P resolution. The two-in-one form factor plays a major role in allowing users to perform seamless multiple app operations. For entertainment purposes, Hi10 XR proposes a realistic display effect to give an immersive user experience.
In terms of speed and accuracy, Chuwi has stepped up its RAM and NAND flash storage to 6GB and 128GB, respectively. Specs like these are made to complement the N4120 processor and help in developing high-levels of power efficiency.
The Hi10 XR uses the LPDDR4 RAM slot, so it is a lot faster than LPDDR3, and it supports fast data transfers and downloads. Users can also indulge in 4K game-plays and cinematic experiences to witness the true potential of Hi10 XR.
Chuwi heightens the connectivity levels by opening doors for Dual USB Type-C ports and Micro HDMI. With the help of HMDI, Hi10 XR users can widen its functionality by connecting it with other portable media players.
They can also implement a second monitor or TV by using either Bluetooth or wireless connections. Such high-degree connectivity features and the latest version of Bluetooth 5.1 form a comprehensive feature-set that goes beyond office tasks.
The camera quality and positioning are suitable for making video calls, but it is insufficient for streaming and taking stunning pictures. The front and back camera comes with 2.0MP and 5.0MP, respectively. And it is a fairly light model for a 10.1″ tablet, which makes it compact for traveling. To encourage desktop-level productivity, Chuwi has given customizable options to the users in the form of Hipen and external keyboard.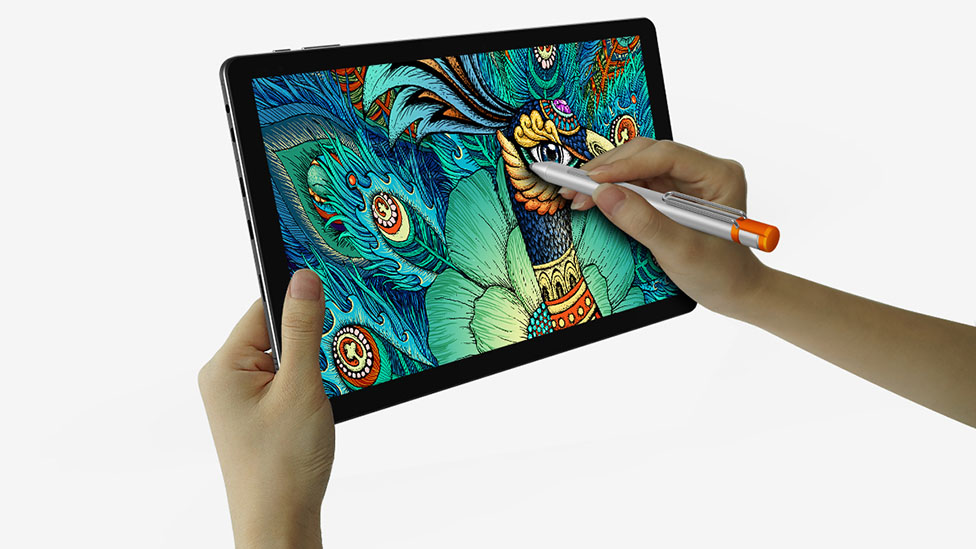 Chuwi describes their H6 pen as 'write out of the ordinary,' and it is pretty accurate given its exceptional precision settings and support features for 4096 pressure levels compared to previous Hi pens. Hi10 XR is a remarkable tablet for artists, and the soft-touch feature enables faster response time for note-taking and drawing tasks.
In terms of battery life, the 26.6Wh Lithium-polymer battery got you covered for more than eight hours of video playback. The bar design favors energy consumption to a certain degree, and one can hold the tablet effortlessly for longer periods. However, one should note that the battery is non-removable, and the outer case is not water-proof.
The layout is clean and low-maintenance, and consumers will find the Unibody chassis user-friendly. User experience is similar to other two-in-one tablets, as Hi10 XR also incorporates Windows 10 OS.