With launch of Chuwi's 10.8 Inch Hi9 Plus tablet, it soon became talk of the town. Every tech savvy got down reviewing it and the tab found its place in the market. Said to be Chuwi's flagship model, Hi9 Plus Tablet have to have some astounding features to blow our mind and leave us yearning for it.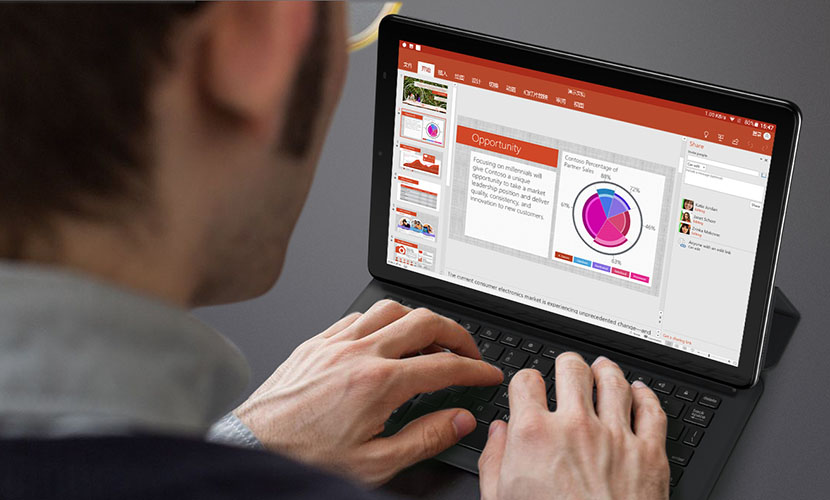 There are varieties of tablets available in the market, top notch brands like Samsung and Apple have their own tabs that certainly stand out and at top of the league. Having such an intense competition to face, Chuwi had to launch a tab that is 'plus' in almost every aspect.
Available on: AliExpress   GearBest
Now, we certainly know that the Chinese company have kept it affordable; hence the tab just needs to fit the bill. Without much beating around the bush, we will come down to specifications of Hi9 Plus Tablet.
Affordable
As said above, Chuwi has kept the prices low as into make it affordable in the market of high rise rates. The rates of all new Hi9 Plus Tablet ranges from 140 to 170 US dollars. Affordable much? With Apple and Samsung rolling out tabs that are very high in prices, Chinese company, Chuwi, played a smart move. By keeping the prices low and configurations up to the standards, Hi9 Plus Tablet undeniably stands out.
Vivid Display
A bright retina display and 2.5k vision display which makes it an experience worth having. The tablet is inbuilt with 10.8 inch screen and 2560*1600 resolution that produces spell bound vision and intricate vivid details. The tablet offers a wider viewing experience than before. The company has ensured to have a specific focus on display as to offer a wider screen and better display than previous Hi9 tabs.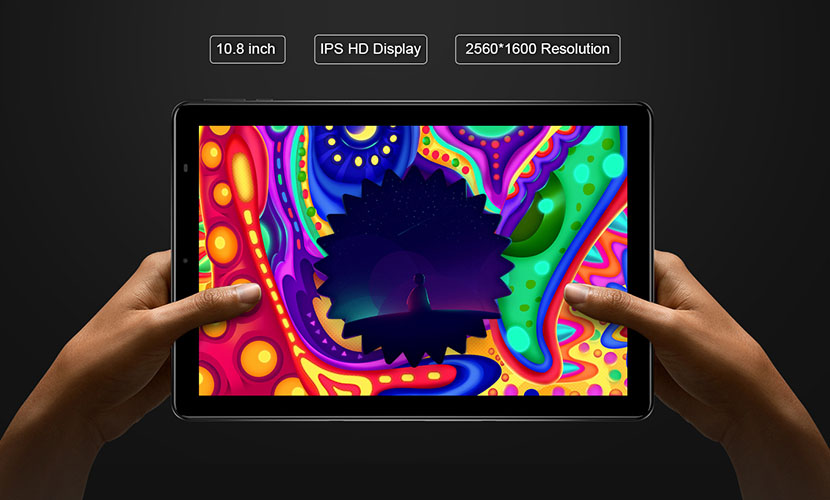 Usable Performance
Hi9 Plus Tablet supports 4G LTE data that will give you a next level internet speed while you wish to browse anything or everything. The tab has an excellent Deca-core MediaTeK Helio X27 and upgraded CPU version. Chuwi claims to have high performance and ensures Hi9 Plus Tablet achieves 2.6GHz burst frequency. If you wonder how the tab captures amazing details of any picture? The Mali-T880 GPU clocked at 875MHz takes care of that.
Long Lasting Battery Life
One of the most crucial features that we look in every smartphone, tab or laptop is the battery life. Can we ever imagine our smartphone without battery, such a nightmare? Similarly, we have to have a long lasting battery life to have a long lasting enjoyment without tablets.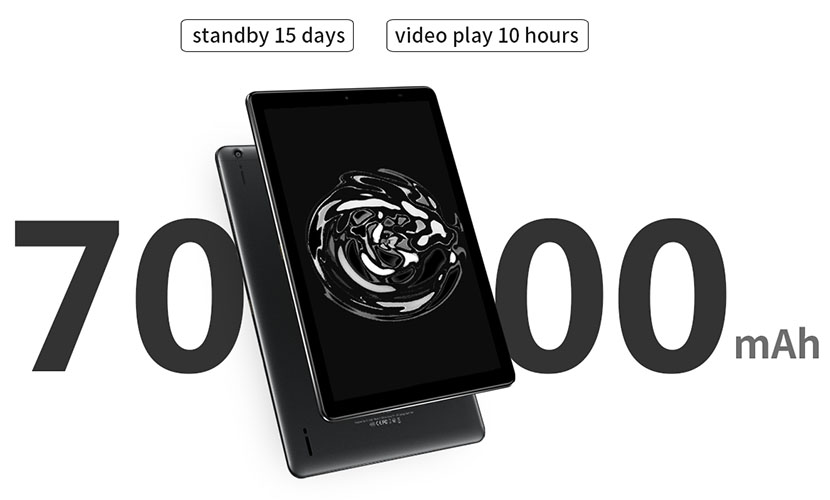 Hi9 Plus Tablet has 7000 mAh battery capacity with optimization of MTK 6797X processor. With this you get extreme power saving processor and a long lasting entertainment time. The company claims to have 15 days standby time and 10 hours of continuous video play.
Easy to Carry

Extremely lightweight and easy to carry fulfills all your travel wishes. Now, wherever you travel, be it to a meeting or a long flight to some exotic destination, carry your tab with you and have an amazing journey. The tab offers you some good quality visuals; hence, you can watch your favorite movies, draw with Chuwi Pen, or play games or apparently anything. With 500g ultra lightweight, there has been a special focus on product and design, thus making it more portable than other same size products.
Expandable Storage
The tab is inclusive of 4GB+64GB storage capacity along with expandable storage of 128 GB MicroSD. Hence, that makes it run smoothly and you can store up to anything and everything. Video games, movies, shows, recorded matches, your favourite stand up sets, or anything you wish to have.
4GB RAM ensures that your tab is a fast processing unit and you avoid technical glitches. Don't we just hate it? I am sure you do, hence, with Hi9 Plus tab, Chuwi has tried its best to eliminate all the possible glitches.
Handy Keyboard
If you are in any doubt that this tab might or might not be suitable for official work? We'll clear your apprehensions on that as well. The Hi9 Plus Tablet is equipped with android office software and a full size keyboard which helps you work anywhere and anytime.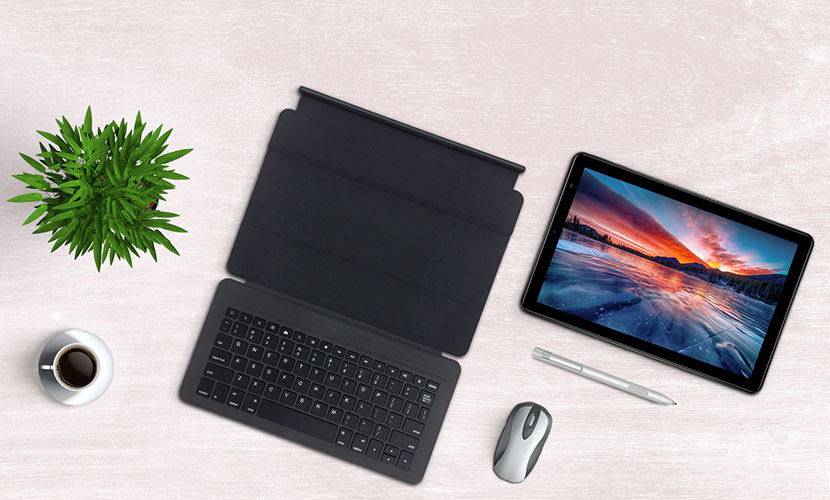 With handy keyboard, the tab gets far efficient than ever before. You can easily use it for your official purposes such as making presentations, writing an article or even formulating a mail. Working never got that easy, right?
Additionally Advanced Stylus
Now you get to draw, animate, design or practice your calligraphy skills even more efficiently. The tab comes with advanced 1024-layer pressure sensitivity Hi9 plus stylus. The stylus has a pixel-perfect precision that allows you to feel as you are writing on a piece of paper. Calling out to all the artists, this tab is a must buy.
Best Android Version
Android 8.0 / Android Oreo is the latest Android version that functions in Hi9 Plus tab and helps it run smoothly without much of technical glitches. As per the company, Android Oreo helps minimize the background activity of apps, helps you start your favorite tasks twice as fast as ever.
The operating system has undeniably made it a fast processor and enhances the usability of the product. Now you can watch movie or play games without much ado or unwanted delay.
These are just some of the many features that Chuwi Hi9 Plus tablet is inbuilt with. To count some more, the tab has wireless projection, dual sim, it is imbibed with additional graphic cared that in turn makes it gaming friendly. Also, not to forget, the tab supports more than 250 languages around the globe.
Conclusion
Done and dusted with the review of recently launched Chuwi Hi9 Plus Tablet, it has some amazing configurations and features, most importantly it fits the bill. To wind up, it is worth the penny spent.