CHUWI Hi9 Plus tablet has been launched into the market by the revered brand. This awaited tablet by most in the market, comparing it to iPads, have been anticipating the launch real soon. It has been announced that CHUWI Hi9 Plus tablet will hit global online markets on October 20th through Aliexpress, but it's already available on GearBest now. Popular opinion says this is a revival for Android tablets in the market almost where iPad has dominated and has encapsulated the idea of a 'Tablet'.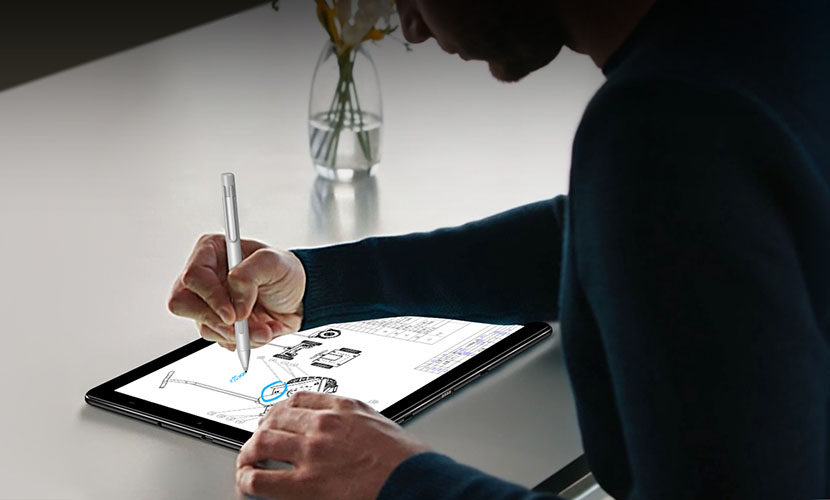 The already promoted and talked about the tablet is the higher version to Chuwi Hi9 Pro CWI548 priced at $135.99 and Chuwi Hi9 Air CWI546 priced at $175.99. The significant rise of both the specs and price of CHUWI Hi9 Plus gives us an idea of upgraded specs. This tablet has 10.8" display screen along with Android 8.0 and MT6797 Deca Core 2.3GHzz processor which is impressive considering previous Hi9 models. It also has a pixel resolution of 2560 x 1600 and 4GB+64GB RAM + ROM. You can further expand its storage via microSD card up to 128GB. It has a 2K supporting screen with ARM Mali-T880 MP4 that will prove vital for gaming. It has an excellent 4G network connectivity with Dual WiFi 2.4GHz/5.0GHz.
Along with that, the tablet also has 8.0MP both for front and back cameras. This high configuration of the camera might be a significant play for CHUWI Hi9 Plus. It has a 7000mAh built-in battery which is massive for a tablet. With plastic + metal as the primary material used for its back cover, this tablet has narrow bezels and curved edges. The product weighs 500g. This tablet has upgraded features than previous models, and the specs prove it. CHUWI Hi9 Plus tablet is now available on GearBest to buy, and it goes by the name CHUWI HI9 PLUS CWI532 4G Phablet.