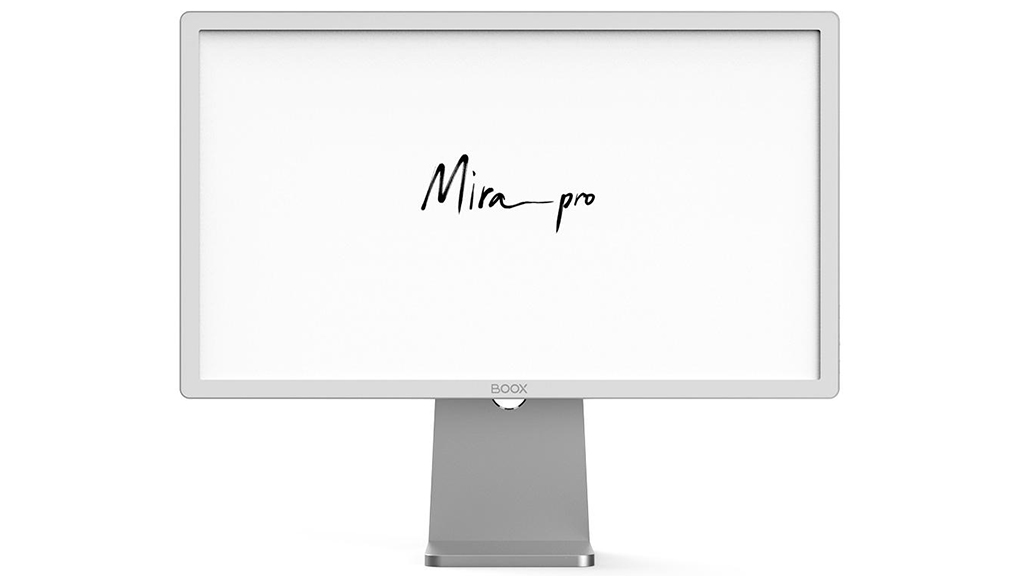 One of the famous names in E ink devices, Onyx BOOX, has introduced E ink secondary screens under 'Mira' series. These are special screens for your comfort and convenience. There are two different displays, the 13.3" Mira and the 25.3" Mira Pro.
During this work-from-home culture, we are spending more time than ever time in front of our computers. E ink displays can reduce eye strain significantly and you can work tirelessly.
So whether you're working or studying on your computer a lot, you may want to consider investing in a secondary screen that will save you from unnecessary tiredness and headaches.
The only major difference between the two devices is just the screen size; the rest features are pretty much the same in both Mira and Mira Pro.
The problem with LCD or LED monitors is that they are backlit, which emits lights which causes strain on the eyes. Whereas E ink displays aren't backlit. They pack dark pigments which work as E ink and offers a viewing experience of a natural paper.
Another problem with LCD and LED screens is that they produce blue light along with high refresh rates. This is eliminated in E ink displays. This also means Mira and Mira Pro have a lower refresh rate and your working might get lagged.
Well, Onyx BOOX has brought its software to install so that you can work with the utmost smoothness. However, the final refresh rate of Mira and Mira Pro will depend upon CPU of the computer.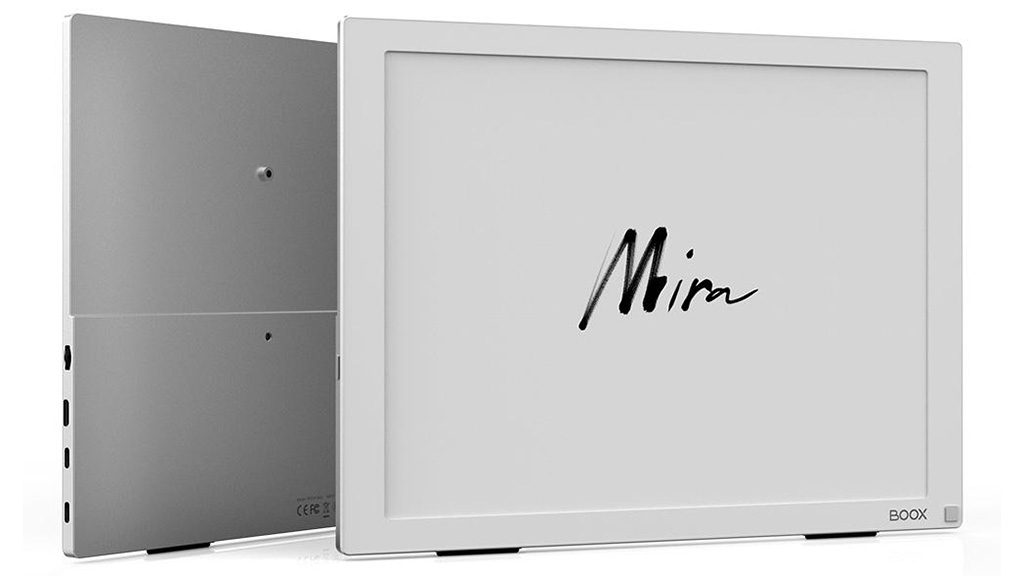 Also, Mira and Mira Pro has buttons which refreshes the screen immediately to represent the latest output to avoid ghosting when scrolling faster. Mira has a square button on the coroner whereas Mira Pro has a side refresh button.
For optimum performance, Mira comes with three different modes. This features the best operating experiences in respective sort of work you're doing. These modes are Text Mode, Video Mode, and Slideshow Mode.
The screen resolution of Mira is 2200 x 1650px along with 4:3 aspect ratio. Whereas Mira Pro offers 3200 x 1800px screen resolution along with 16: 9 aspect ratio. BOOX Mira comes with 3 different input ports; one mini HDMI and two Type-C USB.
BOOX Mira also offers dual light mode for different lights in the dark and bright surroundings. This will further add to the comfort of your eyes. It's quite lightweight and weighs about just 590 grams.
Mira is also sleek with 5 mm thickness at its thinnest point. Its aluminum material makes it quite lightweight.
Moreover, BOOX Mira offers a touchscreen, so that you can scroll, tap, and click to operate your computer with your fingertips. Upon pre-ordering BOOX Mira, they offer you a free protective case.
BOOX Mira Pro comes with a stand so that you can tilt and pivot the display according to your comfort and convenience. It packs dual speakers as well so that you can use it for streaming high-quality audio.
Mira Pro features 5 input ports. That way, you can use peripherals and also charge them using the E ink display. It also offers a VESA interface on its back for compatible with different monitor arms. You can mount it on the wall as well.
With its stand, you can adjust BOOX Mira Pro at 40 degrees of tilt angle and 90 degrees of pivoting. It allows you to adjust height of the screen for about 50 mm. All in all, BOOX Mira Pro offers a quite wide angle view as well as work as a standalone computer.