AOPEN has recently announced about the forthcoming release of yet another milestone product, AOPEN Chromebook Commercial Tab that is sure to add huge value to the already creditable portfolio of the company. This tablet is going to be the very first of its kind, exceptionally developed to serve commercial and industrial purposes.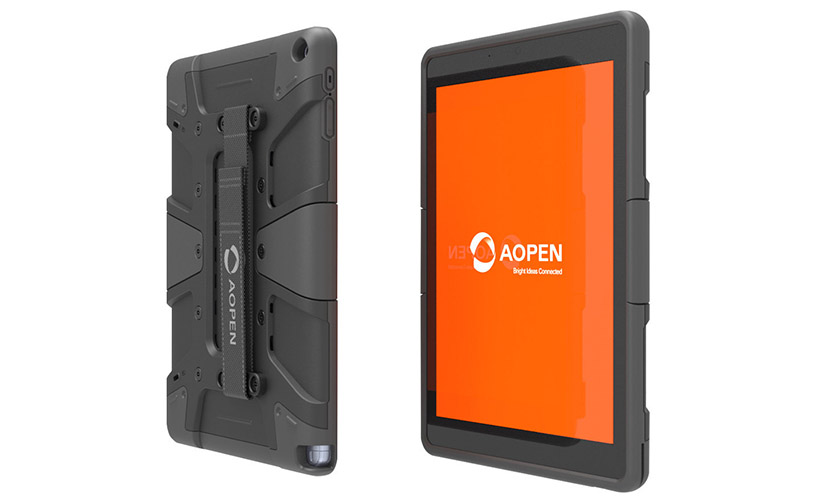 This robust and rugged tablet is meant to be user friendly and will be securely compatible with all solutions in challenging environments. The AOPEN Chromebook Commercial Tab offers ultimate flexibility to professionals who are now able to remain reachable and connected even on the go. Its applications are designed to enable smooth and synchronized business operations across organizations.
About the Display
The AOPEN Chromebook Commercial Tab is engineered to feature high quality 9.7″ touchscreen display that's rated hardness is 9H. It is meant to depict graphical visuals and videos at their best. The QXGA IPS display supports 2048×1536 screen resolution and reflects extra brightness through 300 nits.
Strength and Performance
The toughness that this tablet is prepared for can be understood from the fact that it has passed the MIL-STD 810G-516.6 military-grade testing. In the test, the device was dropped from a handheld height of about 4 feet for 26 times to test its durability and strength. As has been observed that very much like Acer Chromebook Tab 10, this commercial Chromebook from AOPEN is also powered by a quad-core Rock-chip ARM processor.
Other Noteworthy Features
It is important here to highlight some of the other notable features of this hardy tablet like,
It comes with signatory protective VESA compatible case that has been especially designed to protect the tablet against any possible damage and excess heat. It also has a Wacom Stylus shoulder strap, further adding to the overall convenience of the users.
It includes a USB-C charger and supports mount option by kickstand. The kickstand mount option enables both landscape and portrait viewing. Further there are VESA mounting points that can be used to hang the device on wall and car.
It offers standard security with the help of Kensington lock slot and its kiosk mode prevents it from any kind of tampering when exposed to commercial setups.
Now coming to its storage capacity, it has 4 GB RAM and 32GB of storage, ideal to support commercial tasks.
It comes with 5 MP front camera and 2MP rear camera that offers agreeable compatibility.
The micro SD slot is also compatible.
With 10 hours of standard battery life, it is the ideal device that delivers balanced day long performance in all commercial surroundings.
AOPEN Chromebook Commercial Tab is ideal for performing various types of commercial jobs starting from inventory checking to managing facilities and industrial workflow. It is designed to cater to commercial needs across sectors right from pure retail to healthcare and more. With its ultimate ruggedness and standard performance, compatibility and durability, the AOPEN Chromebook Commercial Tab is sure to provide answer to many un-found questions and is going to benefit the commercial and industrial sectors.