Learning or studying was never so much fun until Acer unveiled the world' first Chrome operating system powered Chromebook Tab 10. Beautiful design, durable build, stylish appearance mixed with a perfect balance of power and performance with Google's Chrome OS and decent hardware unit. Rockchip RK3399 paired with 4 GB RAM brings amazing performance. The 9.7-inch screen with the help of an integrated Wacom stylus pen takes the full leverage of the Chrome Operating System. Slim, sleek, and lightweight dimensions ensure portability means carry this device anytime and anywhere. Wireless network connectivity options, advanced storage option, google play store, and Android gives this tablet a slant edge over its rivals or competitors.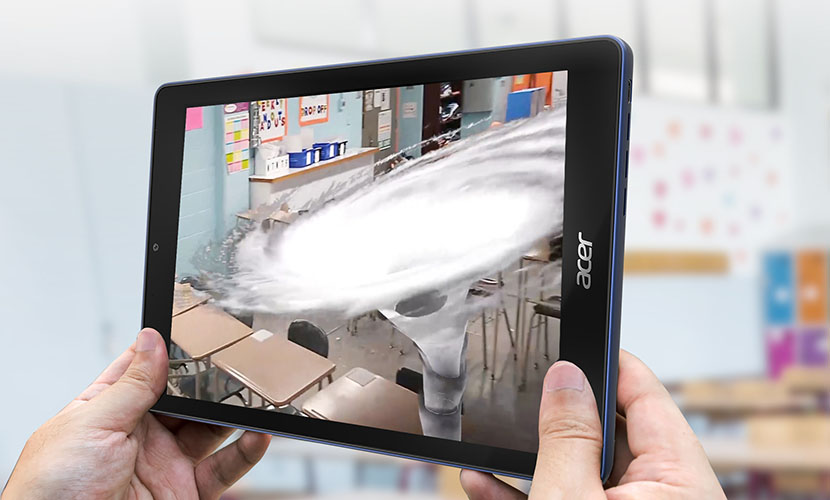 Above all, Acer Chromebook Tab 10 is priced so aggressively that some of the same configuration equipped devices not even comes anywhere near to this device. Overall an excellent device to accomplish school or college going student activities and normal daily tasks or multitasking with ease.
Read more: Lenovo Yoga Tab 3 10 Review
Overview
Tablets are getting hugely popular due to its compact design which slips in your normal bag or purse easily and adequate performance to accomplish the majority of computing tasks. Apple iPad brings tablets to the fashion by attaching the best hardware unit in squeezed manner. Then a lot of reputed brands follow and introduces their tablets with some distinctive features. Acer is another brand in this lineup renowned for delivering budget-oriented devices introduces its own tablet powered by Chrome.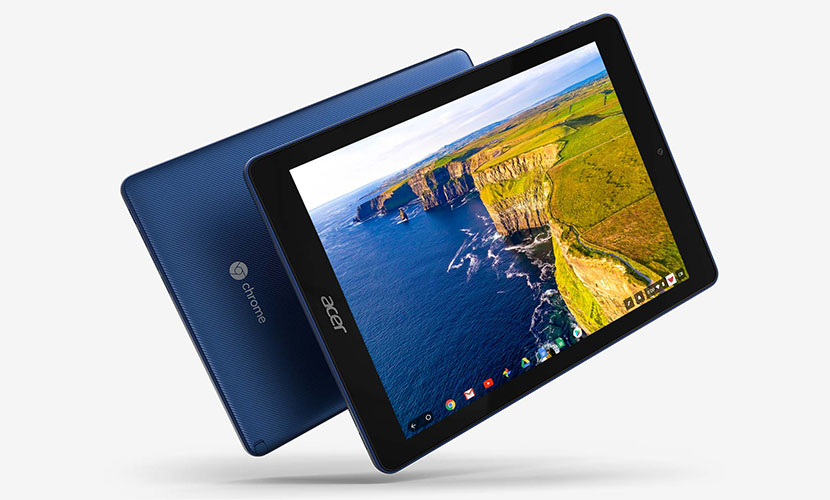 Acer Chromebook Tab 10 is designed in the same way as most of the other tablets. The front face is covered with a 9.7-inch screen with thick bezels and webcam at the top bezel. Acer branding is also embarked at the bottom of the top screen. The backside is designed very nicely with smooth round edges and blue colored lining texture plastic cover. Same blue color covers the sidelines and gives very clean finish and attractive appearance for the users.
Chrome logo on the back identifies this tablet as a Chromebook. A rear camera is placed at the top left for clicking photos or scanning documents. A Power button, volume rocker buttons, and an ultimate weapon Wacom Stylus are provided on the left-hand side. At the top, Sim, SD card slots, and audio jack are attached, whereas advanced USB type C is provided at the bottom for swift charging and data transfer. Sound bars are also placed near the USB port for capturing or delivering audio to the users.
Stylus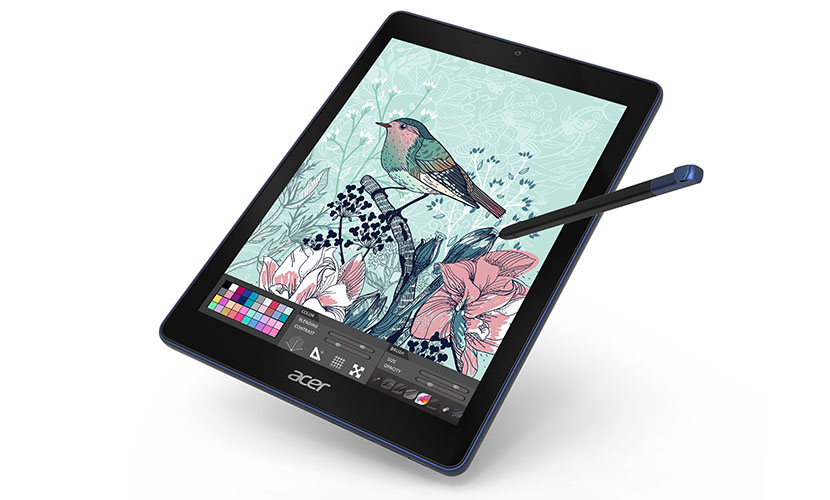 Education tablet equipped with Stylus is rare and Acer Chromebook is one of them. Any device with stylus adds more value to the device in terms or performance and pricing, but this device is available in very budget-friendly price. So enjoy the benefits of the premium device in Chromebook tab 10. A Wacom stylus with superb sensitivity and responsive pressure technology offers great help on performing writing or digital drawing tasks.
Incredible Performance
Chrome OS is a backbone of performance in this tablet. Under the hood, you will receive Rockchip RK3399 2 GHz processor coupled with 4 GB LPDDR3 RAM. You can store lots of files, videos or games on 32 GB eMMC storage option. MicroSD card provides an additional storage option. The 9.7-inch IPS technology screen with QXGA 2048 x 1536 resolution brings fascinating images. IPS panel helps you vivid, bright, and crisp images even on wide viewing angles. The Webcam and the rear camera offers satisfactory results using it for video chats or clicking photos.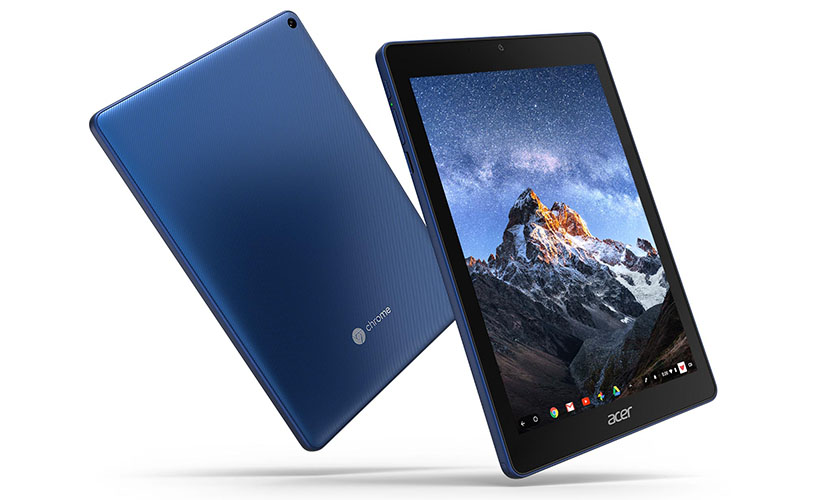 The dimensions of 6.78 x 9.38 x 0.39-inches and 1.2 lbs of weight completes the profile of Acer Chromebook Tab 10. Sleek and lightweight design allows you to carry this laptop anywhere with you effortlessly. Chrome OS gives a handful of options to work with. The teacher presents a lively classroom session with students using Google Expeditions AR2 technology. Single web-based management console helps you interact with tons of Chromebooks or tabs easily. Download various productivity related apps, education apps or favorite games using the Google Play store. An absence of the home screen button is thoroughly missed for various apps and functions.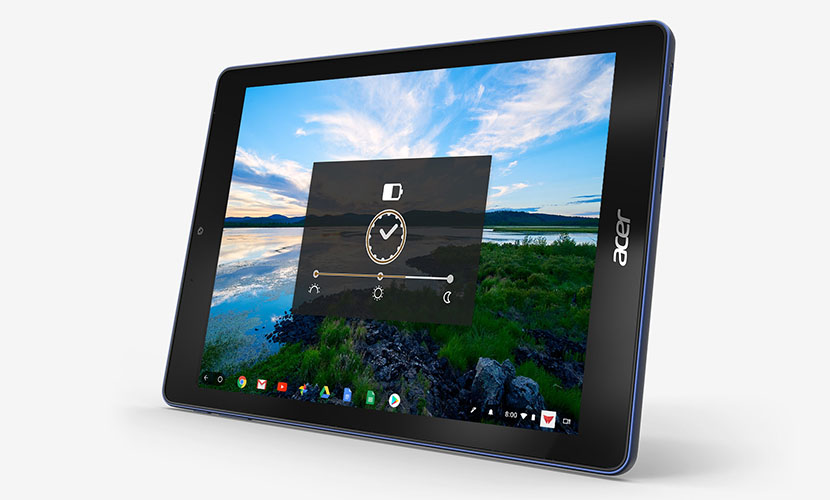 All day battery ensures whole day productivity, enjoyment on the go, study, and normal tasks uninterruptedly. Acer Chromebook claims to keep alive your tablet for approx. up to 9 hours, which is quite enough to perform any tasks easily. Different usage conditions may decline the battery back for few notches, but still adequate to use this device fluently on the move.
Connectivity
Any tablet device, usually doesn't consist of many port options due to small size. Chromebook tab 10 also receives only one port USB Type C which works in a dual way. You can use this port as a charging point plus as a data transfer option as well. Wireless communication can be done using swift 802.11ac WiFi or Bluetooth 4.1 option. So you may not find an array of connectivity options, but still, wireless hotspot or wifi allows you to connect wireless devices.
Bottom Line
Chromebook Tab 10 is a very new offering from budget-centric devices manufacturer Acer. This device is loaded with tons of features and supportive hardware processing unit. Wonderful addition of Wacom Stylus Pen gives a huge advantage to Chromebook buyers. You are able to write digitally or draw limitlessly with precision smart Wacom technology Pen.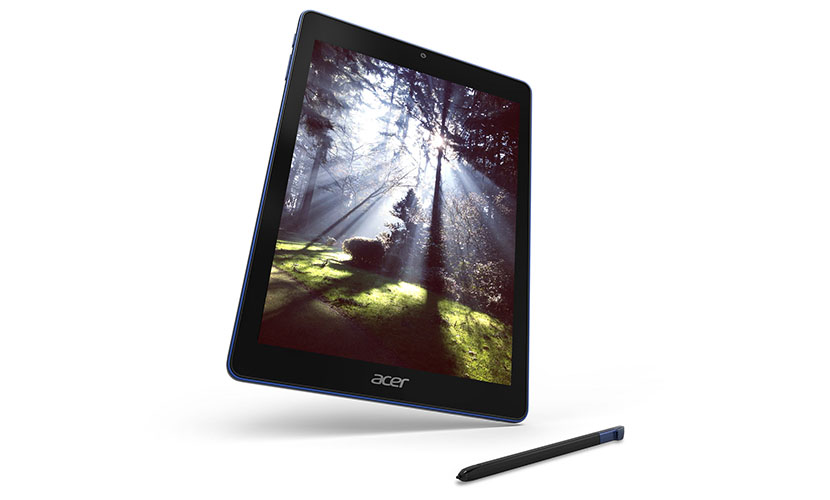 This Chromebook Tab 10 is incorporated with superb blue colored texture design, sleek, slim, and lightweight profile, hardware backed up by Rockchip RK3399 2 GHz processor and 4 GB RAM, storage of 32 GB eMMC plus additional SD card option, 9.7-inch QXGA IPS display panel, wireless connectivity options, and whole day  battery life at an amazing price. So, on all you can't miss out on the required features get an exceptional device and more importantly you can own it without harming much to your pocket.