Welcome to the review of Lenovo Yoga Tab 3 10". Different is better, and it gets even better after a constant effort of launching a unique product that stands out in the market. Right from Thinkpad Yoga to today's Yoga Tab, Lenovo has achieved better results as a brand and still are constantly trying to achieve more. The proof of this is Yoga Tab 3 10". It has everything to meet your needs on the go. Right from binge-watching to quenching your creative pangs, meet this ultimate video tablet that does things your TV cannot do!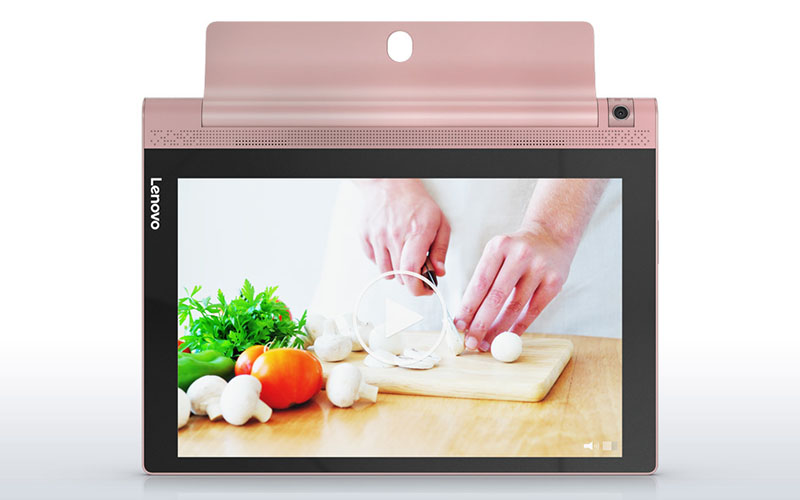 Check: Lenovo Yoga Book Review
Features and Specifications
The Yoga Tab 3 10" is a video tablet built most specifically to meet your on-the-go multimedia needs. Also ideal for multitasking, this tablet is built with versatility and a strong battery that other tablets fail to deliver.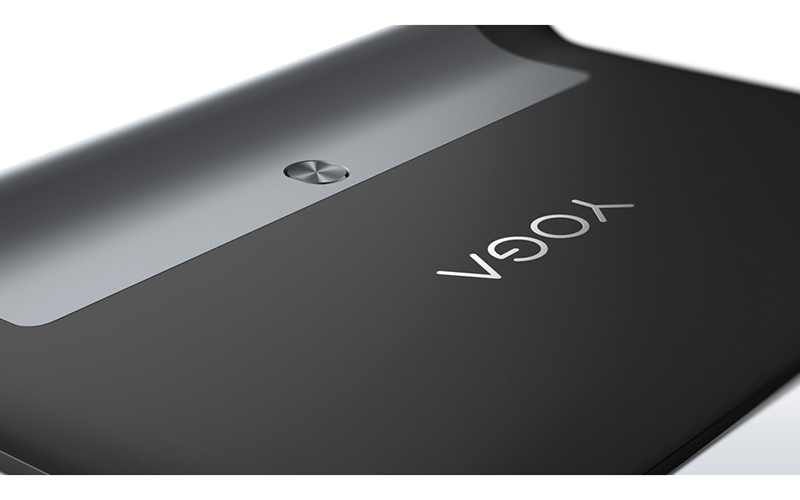 RAM and Storage
It has 2 GB LPDDR3 RAM which makes multitasking smoother. You can work on multiple applications, and it won't give you a hard time. The storage you get in this is 16 GB eMMC, which is not as good as SSD but will do the job for you.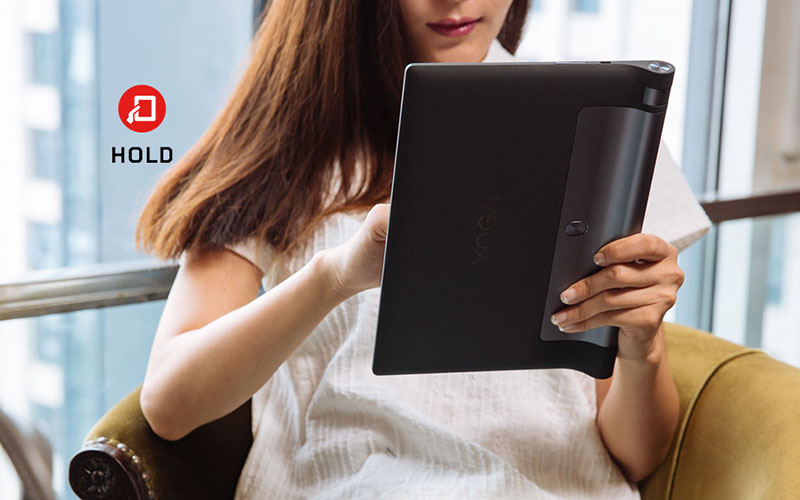 It is not recommended for heavy intensive gaming even though it has a top-notch display delivering crisp visuals. It doesn't have the gut or hardware to give you a satisfying experience. You can't expect the tablet to take on massive games and programs with these specs. But yes, gaming in this tab (not heavy) is not that bad either. It works fine! (but not super).
Processor and OS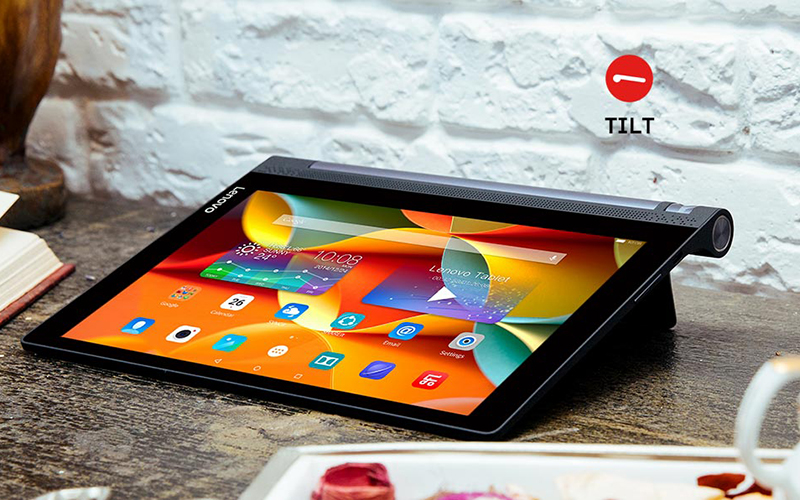 It has the platform of Android 5.1 lollipop. With more play time and less charging hours, this version of Android lets you enjoy more tablet time without the need to worry about bugs and battery draining quicker. Along with that, it has Qualcomm Quad-Core APQ8009 Processor clocked with a speed of 1.3GHz which is sufficient to get through your multimedia tasks easily. The combination of both processor and the OS in this tablet makes it your perfect video companion with no lag issues.
Design
It is a 10-inch model, so it's the larger model than the 8 inch one. This one is ideal for multitasking for it has larger screen space to work with. It follows in the same fashion as before where it has a kickstand which allows you to prop it up into all sorts of configurations, but mainly they're for watching videos on a desk and typing on the screen.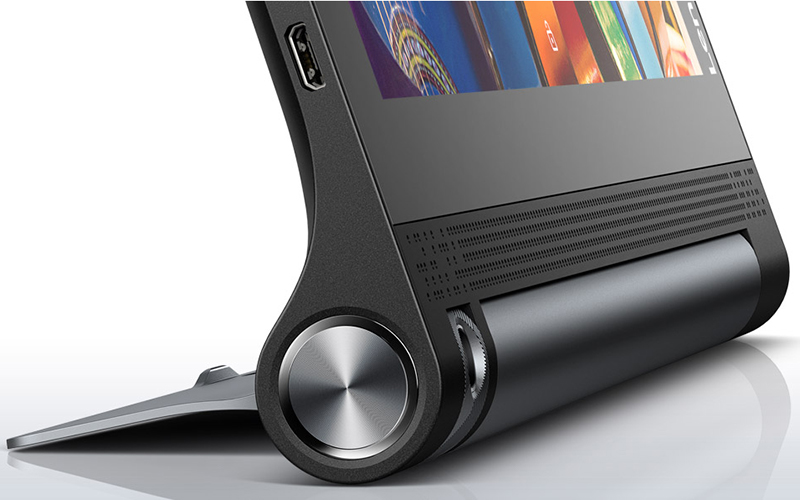 The spring system in the back with the cylindrical hinge pops out the kickstand upon pressing a button. There are subtle changes to the design, but for the most part, it's relatively unchanged. With dimensions measuring 253 x 9.5 ~ 3.5 x 185 (mm), it is thin and light except for the heavy hinge that makes the tablet hefty. It weighs 1.46 lbs (655 g) which is a little heavy compared to other tabs. It has a slight finish with the back so it's less prone to smudges and it has a rubbery feel.
Display and Camera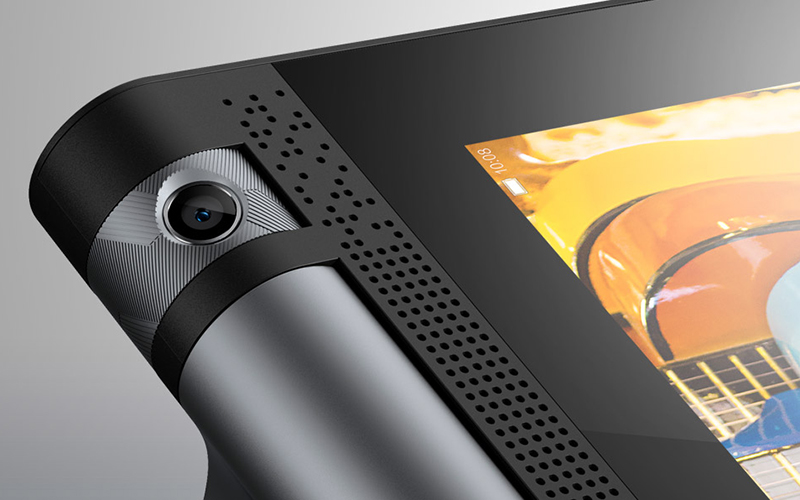 You have a 10.1 inch 1280 x 800 display which indeed is not detailed down to every bit and pixel, but it's still effective considering it gives HD video quality and an IPS display.  Viewing high definition multimedia is a walk in the park for this tablet. It has got some nice qualities to it like good saturation and multi-viewing angles. One minor setback is that when you look at the display very carefully, you will see the pixels. You have something new here in the form of a rotatable camera, so it's an 8MP snapper. You can rotate the 8MP camera back, or front also shoots a 720p video.
Ports, Sensors and Sound
It has one micro SD slot attached at the backside, 3.5mm audio jack for earphones, and the volume rocker at the top. The power button is built-in to the side of the cylindrical hinge which makes it a huge flaw. Most of the times when you are watching a video or gaming or typing for that matter, you will accidentally click the power button off.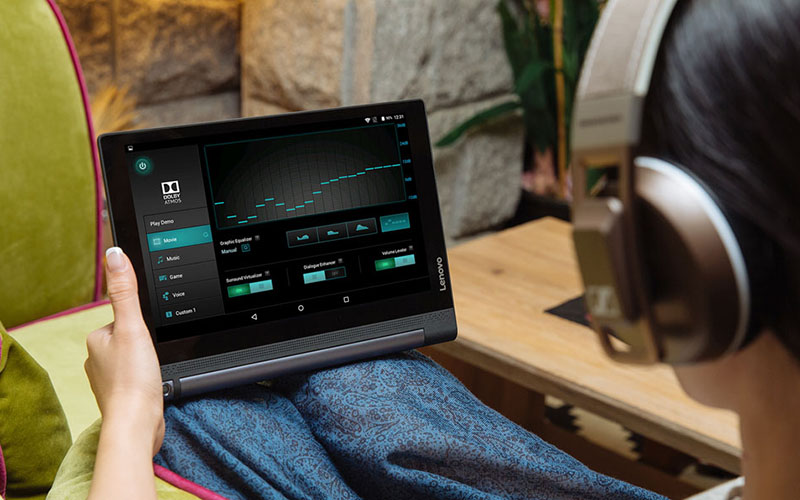 It is a significant drawback and highly inconvenient. Same goes for the audio jack on the opposite side. It just gets in the way of holding the tab. It also features Bluetooth 4.0 and 11b/g/n Wi-Fi wireless connection function. As the name goes, the Dolby Atmos speaker gives a crisp and ambient sound quality. The sound quality is especially appreciable because it makes this video tablet a treat to use!
Battery

The battery is the hero spec of this tablet. Powered with 8400mAH type 4.132V cell, it gives you incredible battery life with super-fast charging. The brand says that it provides 18 hours of battery usage. But a third party battery detecting app helped to determine how much the charge lasts specifically to different activities. If you use it solely for music playback, it will give you 26 hours 21 mins. Video playback gives around 15 hours 30 mins. Internet browsing gives you 14 hours 52 mins. For 3D gaming, it will provide you with around 3 hours, and for video recording, it will give 4 hours 41 mins. The battery is truly long lasting according to the needs and is praiseworthy!
Final Verdict
Lenovo's Yoga Tab 3 10" quenches your video and gaming thirsts on the go. It costs you $199 making it pretty affordable for the features and versatility it gives.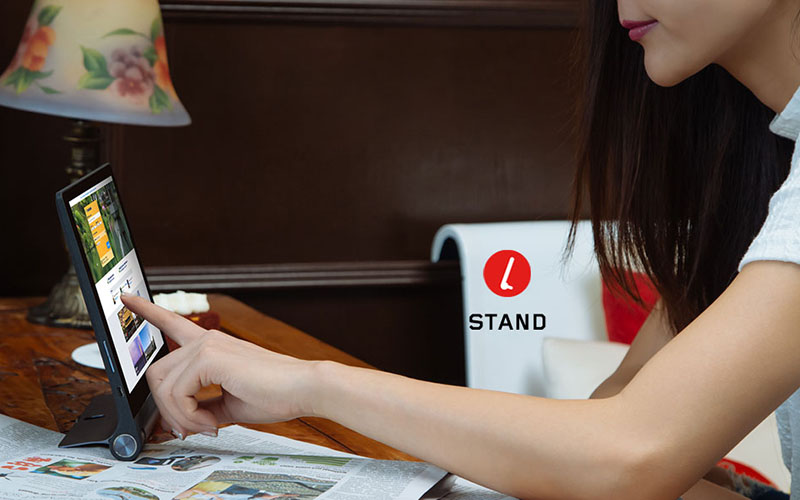 Many might complain regarding some of the specs, but for such a low price, these features are more than just decent! Lenovo's brilliance never goes out of style. They come in tabs like these. It's worth buying!