Would you ever believe the concept of writing in ink on paper with a Real Pen and your notes automatically being translated into digital pad? Pause, and just try to imagine it for a second!

Ever seen a typical writing pad with a keyboard and screen? Maybe you have. But then think of a typical writing pad with sections that can perform different tasks at the same time. That is a higher level of multitasking.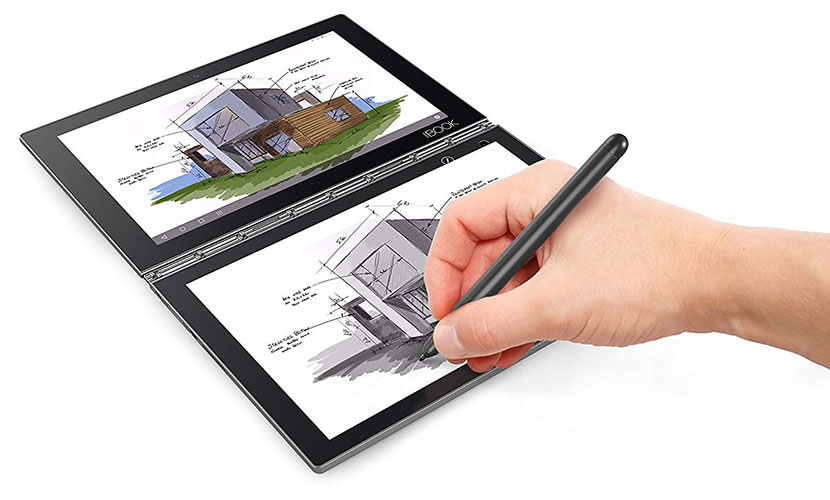 The Lenovo Yoga Book will give you all this in a single Bookpad and more. Equipped with highly advanced smart features, the Lenovo Yoga Book presents you with different series of usage modes, to save time and energy; it can be used for a taking notes and drawing, can serve as a pc for browsing, typing and other processing programs, can become your mobile entertainment medium – booming your music to raise your spirit with up-to-date quality sound program and high quality color system that brings out the beauty in your pictures and videos.
Product Specifications:
Processor: 2.40GHz Intel Atom x5-Z8550 Processor
A microchip with the processing speed of a computer, stepped down to fit into a mobile device. This processor is vastly known in the digital world for its efficiency and low power consumption.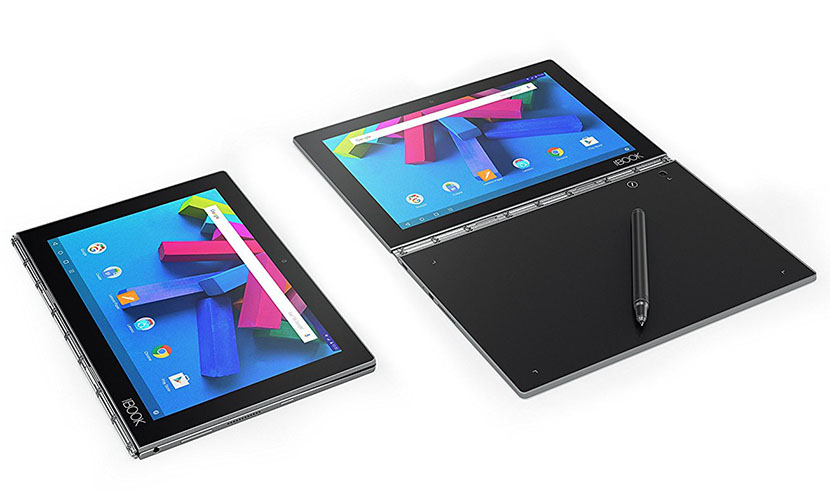 Geared up with Android 6.0 Marshmallow, with its visual polish and updated launcher. This device is handy and executes multi-tasks at the same time. This Android version comes with an improved search and voice commands, new permissions, giving users more control over what the actions that will be carried out by the installed apps.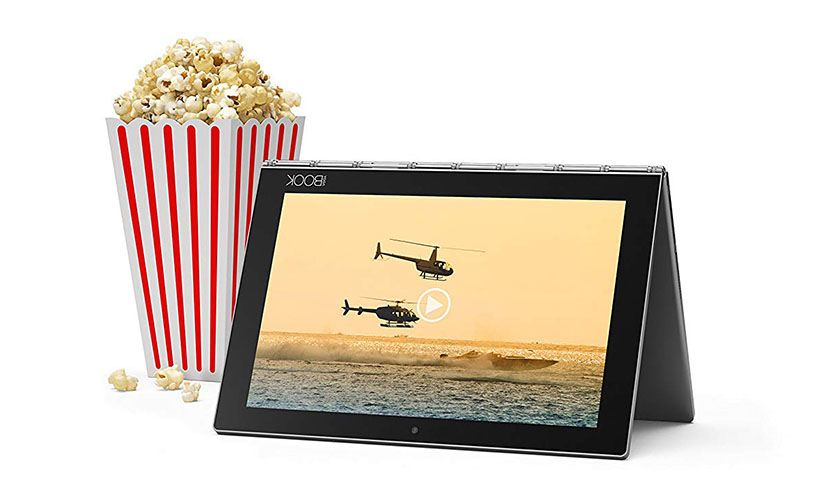 Create your own theatre and cinema wherever you are with Dolby Atmos Sound software built into this device. Surrounding you with sounds from every direction, and giving you the experience and inspiration of the beats and vocals of your music and videos.
Memory: 4GB LPDDR3 RAM | 64GB eMMC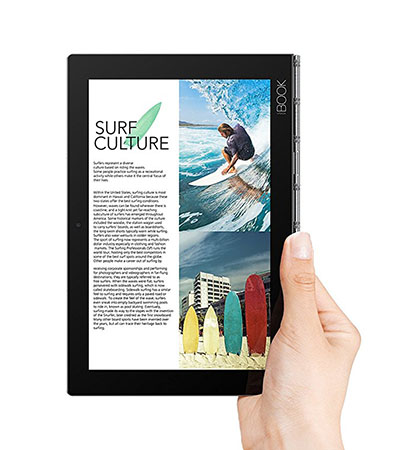 A lot of people would desire to achieve so much in a very little time without being inconvenienced. This device has been built to serve such purpose. With the memory capacity of 64GB, that can contain as much information and data as you feed it and still maintain a satisfactory swiftness with its 4GB RAM, this device gives you SPEED!
With a battery capacity of 8500 mAH, the Lenovo Yoga Book can constantly run for approximately 15hrs during usage, and last 70 days on standby.
With width measuring 10.1 inch, thickness of 0.38 inch and height measuring 6.72 inch. The portability and mobility of this device is ensured, therefore bulkiness and weight is not a problem!
For quality graphic lovers and photo freaks, the Lenovo Yoga Book comes with a color depth of 16.7million, that is, 24bit color display, enables you differentiate between 150 different shades of color, and 1920 x 1200 screen resolution, bringing out the beauty and clarity of graphics.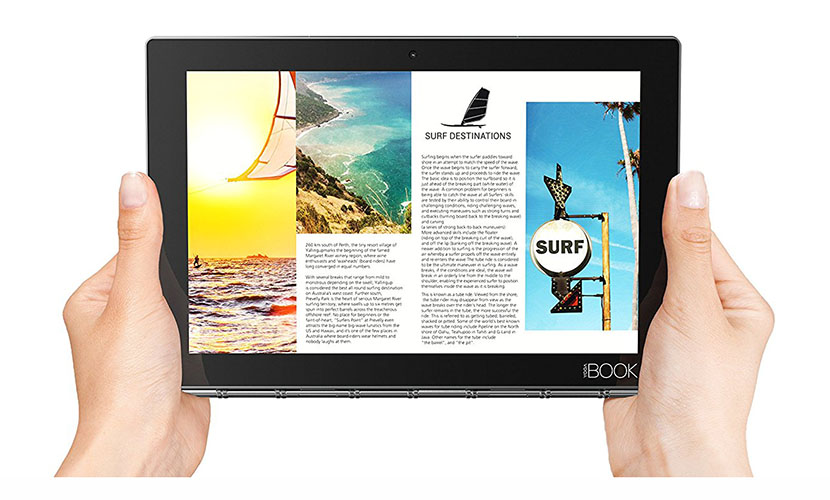 Material & Color: Metal, Carbon Black and Gunmetal Grey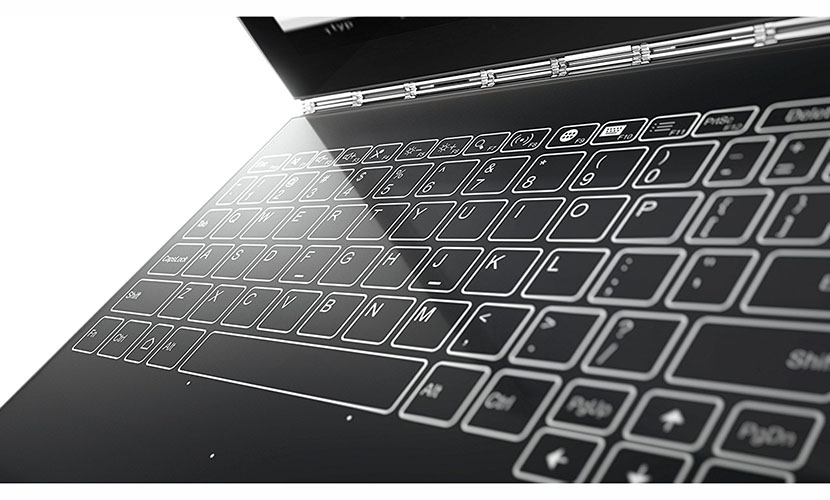 The Lenovo Yoga Book is built on style and evolution. Built with a metallic material and Carbon black or gunmetal grey colors, it gives you that matured sense of style and fashion.
This camera has an extensive photographic focus. This device features an 8MP Rear Camera with Auto Focus and a Fixed Focus 2MP Front Camera – giving you the best out of your image, in the areas of brightness, contrast and clarity.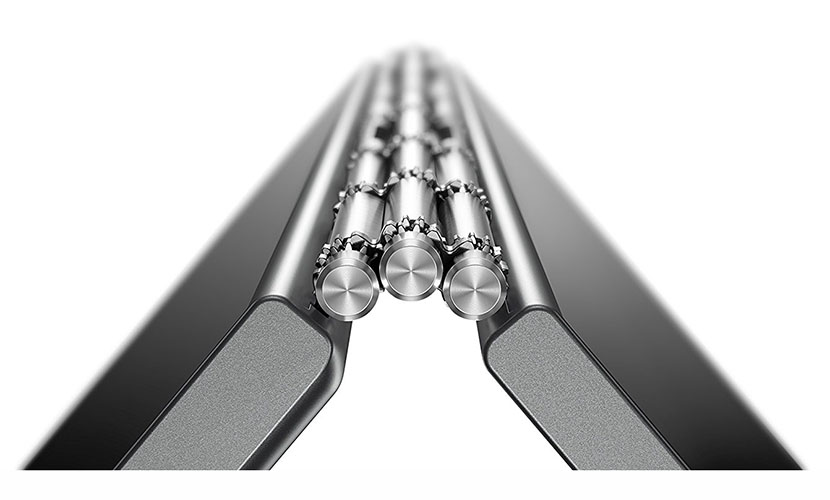 Weight: Starting at 1.52lbs (0.69kg)
Sensors: GPS; A-GPS; Vibrator; Ambient Light Sensor; G-Sensor; Hall Sensor
WLAN: 11a/b/g/n/ac; Wi-Fi wireless + Bluetooth 4.0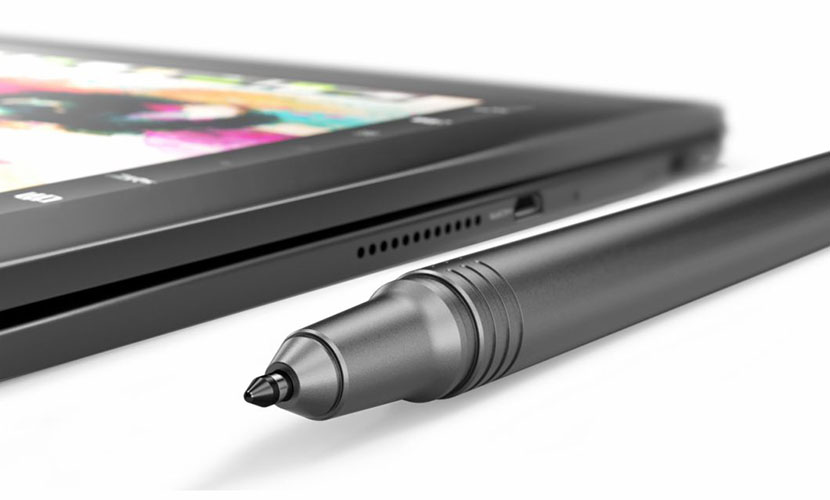 Thinking you have seen the heights of Android Tech? Nah. Not until you try out the Lenovo Yoga Book, and experience the breathtaking advancement of Artificial Intelligence as it unifies your phone, your notepad and your pc as one!