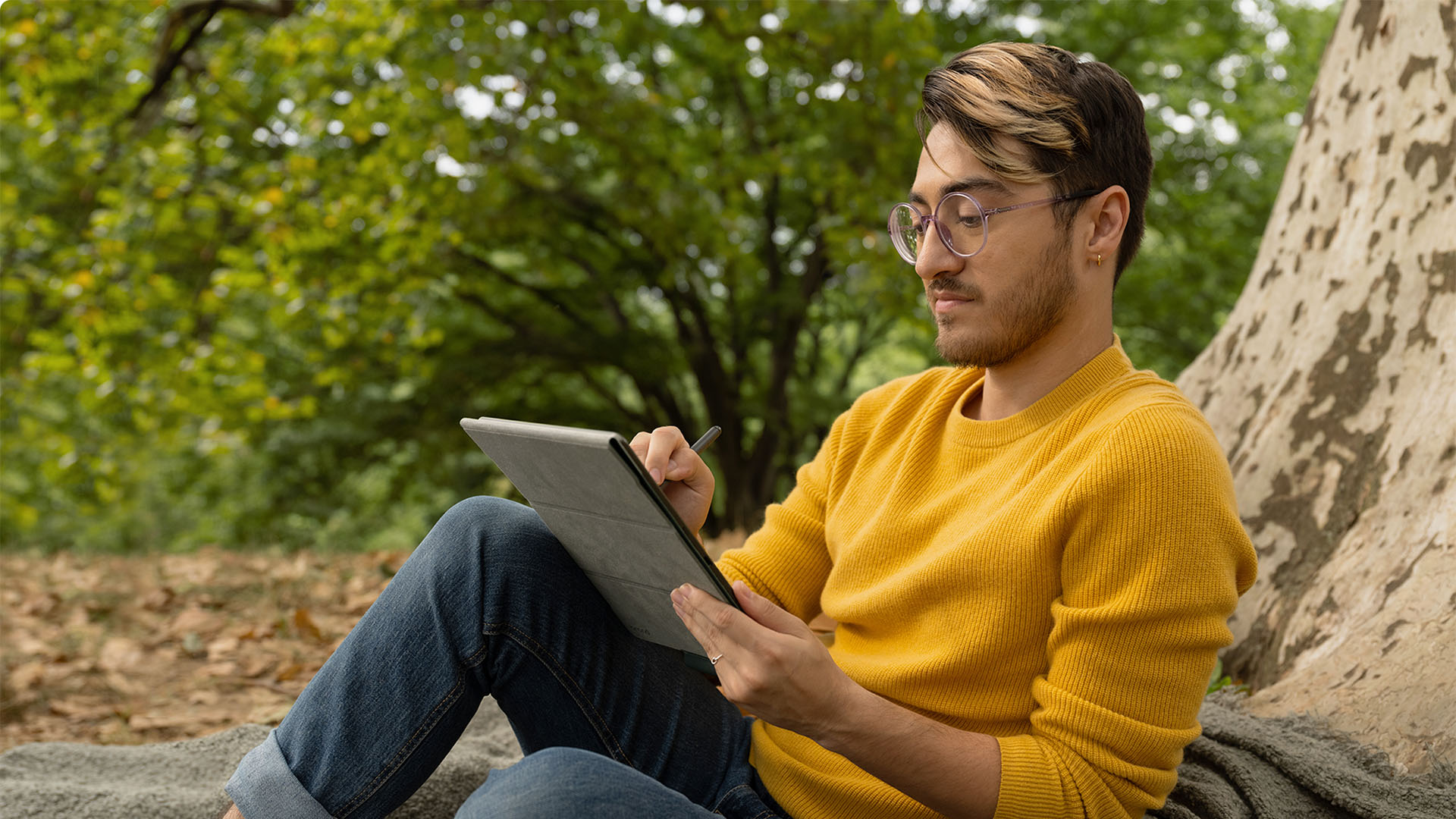 Kindle is one of Amazon's bestselling devices, especially for the avid readers who like to keep themselves occupied with reading novels, e-books and work-related documents on the go. But, the standard Kindle did just that – enable users to JUST READ.
To further up the functionality of a Kindle, Amazon recently introduced Kindle Scribe, a multipurpose device that allows you to read and take notes simultaneously, especially when you are on the go.
The new Kindle Scribe is the world's first 10.2" 300 ppi glare-free Paperwhite display that comes with a Basic pen that allows users to take notes while reading or while they are attending meetings or classes.
With a variety of customization features, sticker library, sticky notes, etc., every note that you take on Kindle Scribe is automatically organized in one place, book by book. This makes finding the relevant documents easier and without any complications at all.
If you are considering getting your hands on the Amazon Kindle Scribe, familiarize yourself with the features and specifications first.
Natural flair of taking handwritten notes
The Kindle Scribe features a 10.2" 300 ppi glare-free Paperwhite display that makes it ideal for you to read and take notes, even when you are sat directly under the glaring sunlight.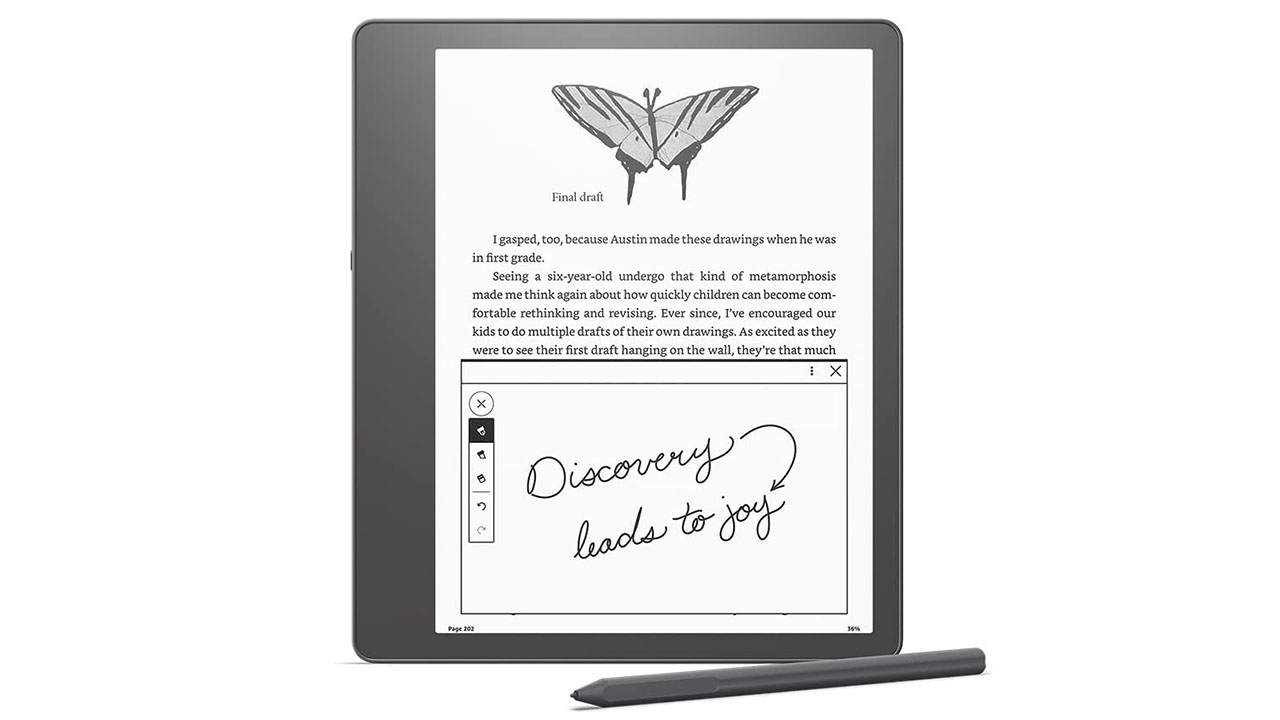 With a large display, taking notes is simple and not time-consuming. Also, you have access to multiple editing tools in the device, enabling you to adjust the font size, border size, etc.
Paired with the Basic Pen and smoother writing surface, you won't ever have to complain about the efficiency of using Kindle Scribe, especially for taking important notes.
Choice between two – Basic Pen or Premium Pen
Besides the efficiency of the device, the Kindle Scribe also comes with a choice between a Basic Pen or Premium Pen.
If you are a beginner, the Basic Pen should suffice all your needs. It doesn't require any charging or set-up to use. Also, the pen attaches to the Kindle magnetically, which makes it easier for storage and carrying.
The only differences or advantages of having a Premium pen is that it comes with a dedicated eraser and a shortcut button.
Highlight your notes in the books
When you are using Kindle, chances are that you have a series of saved books in your library that you are either reading at present or the books that you read on a regular basis.
If you are someone who likes to highlight parts in the book, save your anecdotes, Kindle Scribe enables you to do that seamlessly and without any compromise at all.
All you have to do is open the book of your choice, select or tap on the part of the book you wish to add your notes to and then add a sticky note and your message on it.
Make journaling easier
More than for reading and taking notes, Kindle Scribe also serves the purpose of a digital journal, if you want to keep track of every little thing that you are indulging in.
The device's interface supports a variety of templates, including lined paper, blank paper, to-do lists, etc. You can easily choose between the template that works the best for you and get started with your note-taking and journaling journey.
High adjustability
The Kindle Scribe also features auto-adjusting front light and warm light appearance to ensure that the display output isn't too harsh on the eyes.
Also, users have complete autonomy to adjust the settings to further personalize their reading experiences. The best part is the battery life, which lasts for months when you are just reading and for weeks if you actively take notes.
The Kindle Scribe is integrated with an USB Type-C port for fast charging experience as well.
Pricing and Availability
The 16GB Kindle Scribe with Basic Pen is priced at $339.99. While with Premium Pen, it is priced at $369.99, $389.99 and $419.99 for 16GB, 32GB and 64GB storage respectively.
Kindle Scribe is available for pre-order now and will be released on November 30, 2022.