When you look around the gadget market, you can observe so many companies manufacturing tablets. However, in the Android market, the top brand we know is- Samsung. Samsung has been in the competitive era for years and gives its best with every new product launch. Well, today the market competition is increasing like anything- multiple companies are offering Android tablet at cheap prices with more enhanced features. Thus, to choose the best one has become quite challenging for individuals.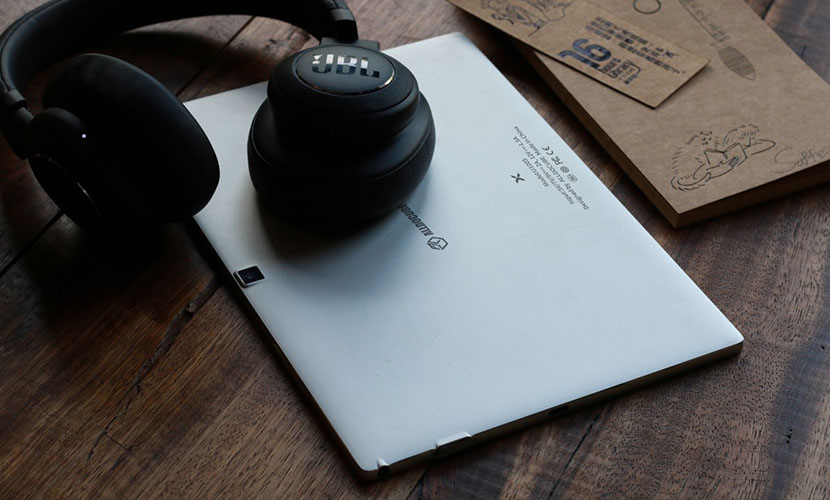 But today, I will clear your doubts on Alldocube X that has become the top-selling tablet and on the other side Samsung Galaxy Tab S4, which has always been and will be in the hearts and minds of customers. As Samsung is one of the most trustable brands and it has massive loyal customers across the globe. But if we consider the pricing factor, Samsung is a bit expensive, and the other upcoming brands are offering a little price with advanced features.
So let's take a look at the best selling tablet Alldocube X and Samsung Galaxy Tab S4 to make a better choice:
Display and Design
Well, concerning screen size and display resolution both the tablets have the same features- 10.5-inch screen with 2560 x 1600 pixels resolution carrying Super AMOLED display giving you vivid colors. More so, the contrast ratio of both the tablet is same – 100000:1 and 16:10 aspect ratio. If we talk about design, Alldocube X has a full metal body and is ultra slim as it is 6.99 mm thin and weighs on 500g, whereas Tab 4 lighter it only weighs 480g. The dimension of the Alldocube X is 243.68 x 173.14 x 6.4 mm, on the other side- Samsung dimension is 249.3 x 164.3 x 7.1mm. Tab 4 is slim, and an extra benefit you can reap with this tablet is- it is convertible to a computer as well. You just have to purchase the keyboard and mouse separately and keep your productivity on with Samsung Dex. Samsung also offers S pen that improves your overall efficiency, and this is where Alldocube X couldn't compete.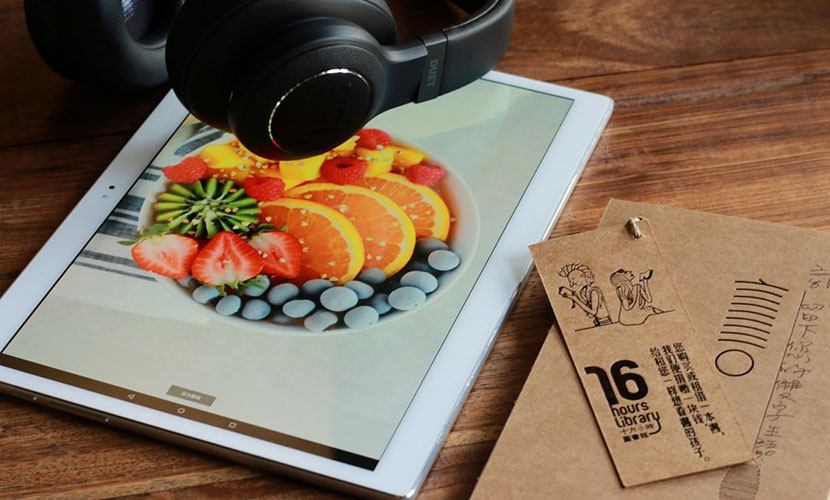 Besides this, Alldocube X delivers mind-blowing sound quality as it is equipped with AKM Hifi chip technology that provides you with quality audio by distorting the external noise as two speakers are fixed at the bottom. While, Samsung Tab 4 includes four speakers- two in the bottom and two in the upper part. It is compacted with Quad Speakers refrained by AKG that allows Dolby Atmos gives you cinematic muting all the external noise. And if we talk about the camera of Samsung Galaxy Tab S4, you will be mesmerized! It has an 8MP front camera and 13MP rear camera, which is just unbeatable as Alldocube X has front and back 8MP.
Overall Performance
As we all know, from years Samsung has been using the Octa-core QUALCOMM processor, which is 2.35GHz and 1.9GHz. It also offers storage of 400GB with a microSD card and 4GB RAM with already 64GB inbuilt storage; it is running on Android 8.0 operating system. On the other hand, Alldocube X also provides you 4GB RAM/64GB storage, but the storage here is extendable up to 128GB with a microSD card. However, this tablet is running on Android 8.1 operating system that uses a MediaTek dual-core processor. Samsung and Alldocube X have a Type C USB port, Bluetooth, Headphone Jack, and Wi-Fi capabilities.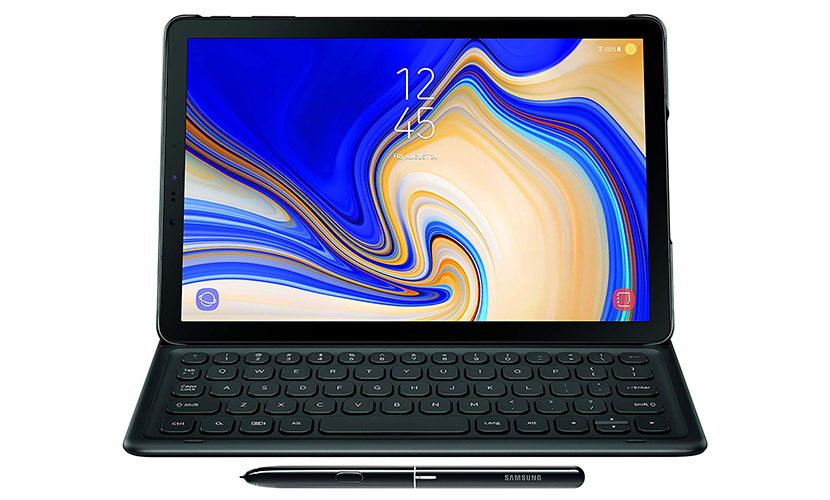 Furthermore, Samsung has introduced the Bixby app that helps you to connect with your home appliances like air conditioning, washing machine and more. Comparatively, Alldocube X is also compacted with this feature and has a content sharing mode as well, but they don't have Bixby app as their enabling option is available in the control panel of the tablet. Alldocube X offers a fingerprint sensor, but Samsung, apart from this- offers face recognition and also eye recognition. Now you can unlock your Samsung device with your eyes as well amazingly!  Samsung has a Knox technology that keeps your data safe the moment you unlock your device, wherein Alldocube is yet far from this kind of technology.
Battery Life
Samsung Galaxy Tab S4 offer battery of 7300 mAh that endures up to 16 hours straightaway with continuous video playback. Whereas Alldocube offers 8000 mAh battery that lasts up to 8 hours depending upon your use. If you keep your Wi-Fi off, you can use your tablet for more hours. However, both the tablets offer quick charging, but Samsung allows you to charge 100% in just 200 minutes so that you are always on the go without worrying about the battery as it will serve for many hours.
Conclusion
Overall if we look at both the tablets, Samsung has many great features as compared to Alldocube X. But if we consider the price, the Samsung Galaxy Tab S4 costs $649 and Alldocube X just $269 – a notable price difference. Now it entirely depends upon you, whether you would pay more for more exciting experience or you will pay less for a bit fewer features.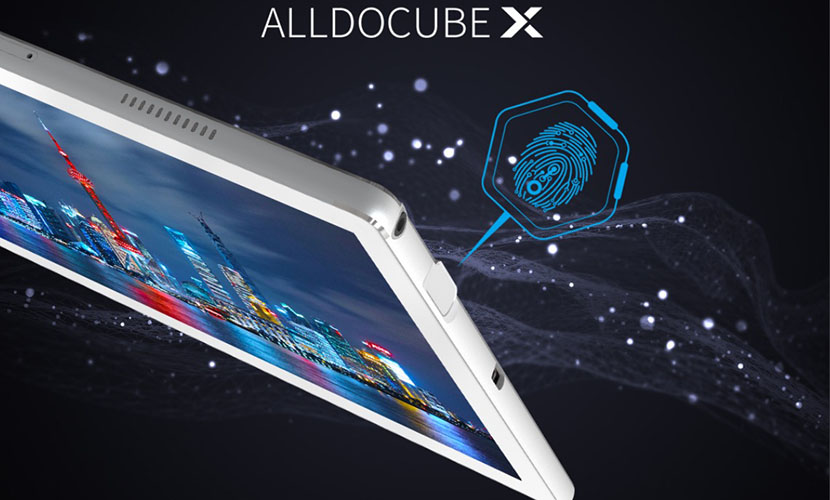 In my opinion, I am brand conscious because brand promises forever, so I would surely recommend Samsung Galaxy Tab S4 as it is offering enhanced features comparatively, though the price is more as tablets can be used for years, which is only possible by purchasing it through a well-known brand. And everyone knows Samsung- their proficiency, product quality, technologies they use and a lot more. I will definitely not concern about price when it comes to quality service as in future if something happens to your tablet, there are many Samsung service centers across the globe. You can stay stress-free about your battery and enhance your productivity on Samsung Galaxy Tab S4 with its S pen and fast processors.
In the end, I can give you just an overview and suggestion; now it's your time to take action and purchase the best that will suit all your requirements. So what are you waiting for? Go hurry up and grab your favorite tablet today with the help of this overview!