In the previous years, Android tablets were exciting for everyone but somehow they lost it as competing with windows became impossible. But the recent launch of Samsung Galaxy Tab S4 has raised a new hope among the people who loved Androids. As this time, Samsung has come up with completely new and innovative features at reasonable cost. Yes, you read it right! The tablet is cost-effective and very handy but works like a home-set computer.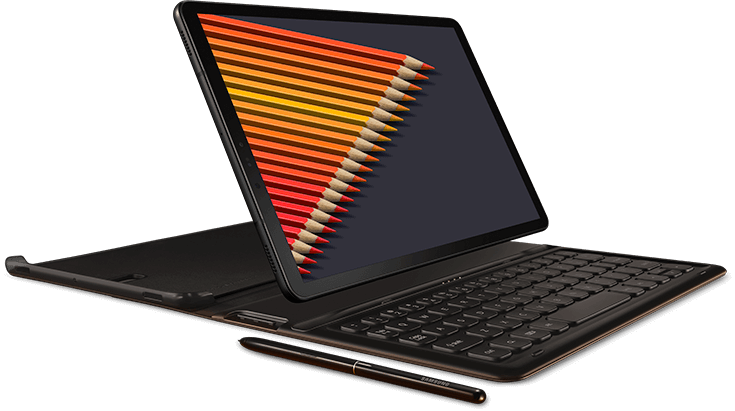 Undoubtedly, smartphones of Samsung are always been acknowledge by individuals in the market, but this time they have equipped the tablet with smartphone and computer feature, which is beyond imagination.
Here's everything you need to know about the smart features of Samsung Galaxy Tab S4:
Redefined design
For Tab S3, people respondent negatively about the display and I guess Samsung took that criticism on a serious note. As Galaxy Tab S4 is far better with an innovative design that doesn't include the logo of the company and home button, which gives it a clear and sharp look. To hold a tablet we need tough edges as it's not a smartphone, thus, in tab S4 you'll get in a slimmed tablet with down bezels. It has a 10.5 inches display and the accurate dimension is 249.3 x 163.4 x 7.1mm with the weight of 484g.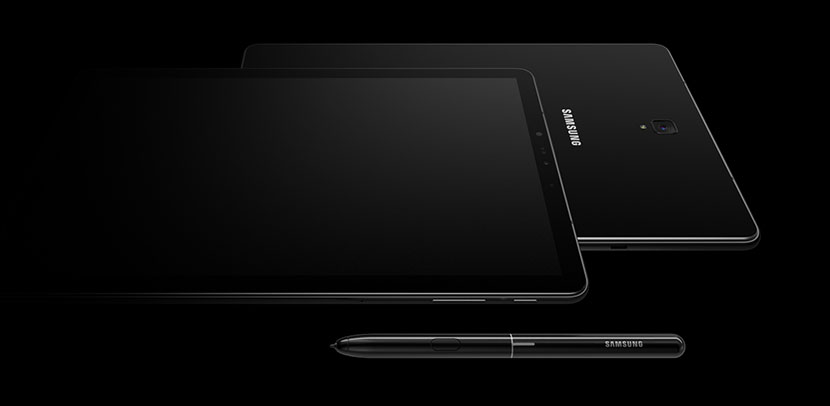 Moreover, we all know Samsung in its every smartphone have always come up with the best display and picture quality, which Super AMOLED that offers across a 16:10 ratio to provide you cinematic experiences. You can watch your favorite or latest movie on your PC tablet like you in the theatre hall.
And the extremely admired feature of Galaxy Tab S4 is the ability to transform a tablet into a PC within a fraction of seconds. Surprised? Well, yes now you can easily convert your tablet into a small lappy by just turning it around as it has a DeX as well. You can seamlessly attach the keyboard with your tablet and make it a home set computer. Now easily drag and drop apps between the apps with your familiar taskbar.  And with the S pen unlock your imagination and give it the reality. Draw jokes with some creativity, paint, make gifs and explore your creativity world whenever you want as it doesn't require charging.
Smart connectivity
Well, whatever you will say about Galaxy Tab S4 is less! As this is one of the finest inventions by Samsung. If we talk about connectivity in Tab S4, it is well-equipped with Bluetooth 5.0 and Wi-Fi option; moreover, you can control all your home devices from your smart tablet. Want to know how? Adjust the lights of your house, lock all the doors and control thermostat, in case, if you have a security camera alert you can operate it well with Tab S4.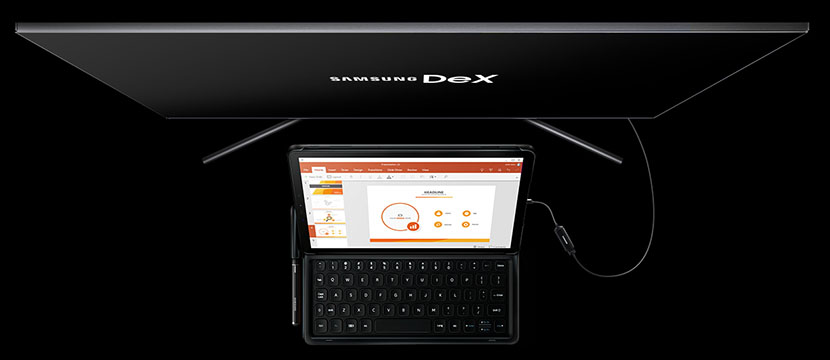 In addition to connectivity, the camera is highly acknowledged of this tablet as it includes an 8mp front camera and 13mp rear camera, giving you ultimate pictures. Go on road trips with your friends; click as many pictures as much as you want because you'll be having 4GB RAM and 64GB storage in your Tab S4. However, the memory is expandable up to 256GB as it has microSD as well. Moreover, the sound quality is highly cinematic that you will feel like you are in a theatre or concert room while watching movies or listening to music as the Samsung Galaxy Tab S4 Tablet is equipped with Dolby Atmos. Plus, it also has quad-speakers altered by AKG that deliver real-time audio quality to users. Now mesmerize in your choice of music with crisp and clear sound quality.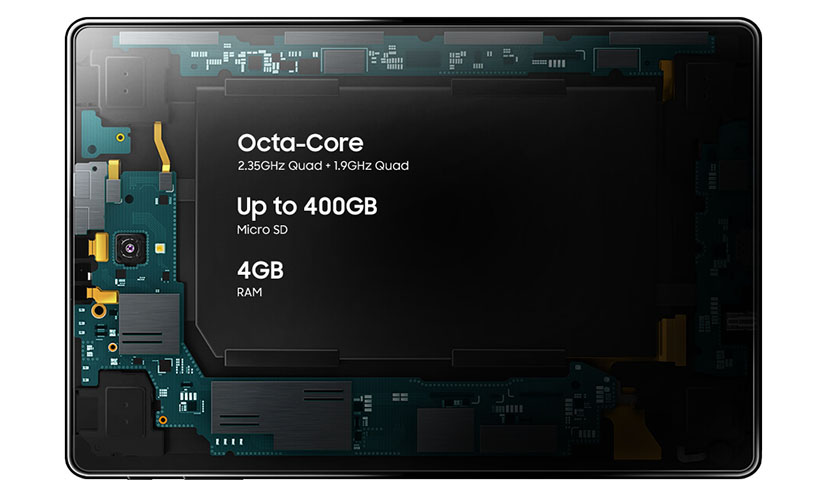 And the Qualcomm Snapdragon 835 helps you to maintain the efficiency of your day-to-day productivity. As the Android 8 Oreo operating system is very efficient and quick outfitted with the latest techniques of operating the tablet PC that provides you more fun.
Durable Battery and Highly- Secured
You will be very surprised to know that Tab S4 has a battery of 7300mAH that allows you to run your Tablet PC up to 16 hours seamlessly. Now go on road trips, trek and jungle adventures with your Tab S4 without worrying about the battery of the Samsung Galaxy Tab S4. Have fun, take pictures, upload it on social media platforms immediately and lock all your memories. Moreover, you'll be getting a fast-charging opportunity in your Tab S4. Woohoo!! Isn't it amazing? Yes, with fast-charging you charge your tablet within an hour and use it for next 9 hours seamlessly. It won't impact your productivity at any cost and keep you ahead of your competitors in any circumstances.
Samsung Galaxy Tab S4 also has better security features as compared to other Samsung tablets. You'll be getting facial recognition feature and iris scanner that allows you to unlock your tablet easily with just a facial expression or a look. You can save all your data under your face expression without letting anybody know your secretive password. Let everyone keep guessing your password and keep wondering what you have in your tablet. Let them criticize these locking features!
Verdict
I guess Samsung Galaxy Tab S4 will be loved or is loved by everyone in the market whomsoever are fond of Android Tablets or were waiting for something new in the Android world. S pen is an add-on to the features of the Tab S4 that even artistic people or people who wanted to share their creativity will love to find this tablet it's best friend.

Surprisingly, no one could ever expect so many innovative features in an Android tablet. So it has been estimated that Samsung Galaxy Tab S4 will gain a huge popularity in the market, once launched and so far it seems so. Don't just be impressed by reading this review do buy it and feel the change!