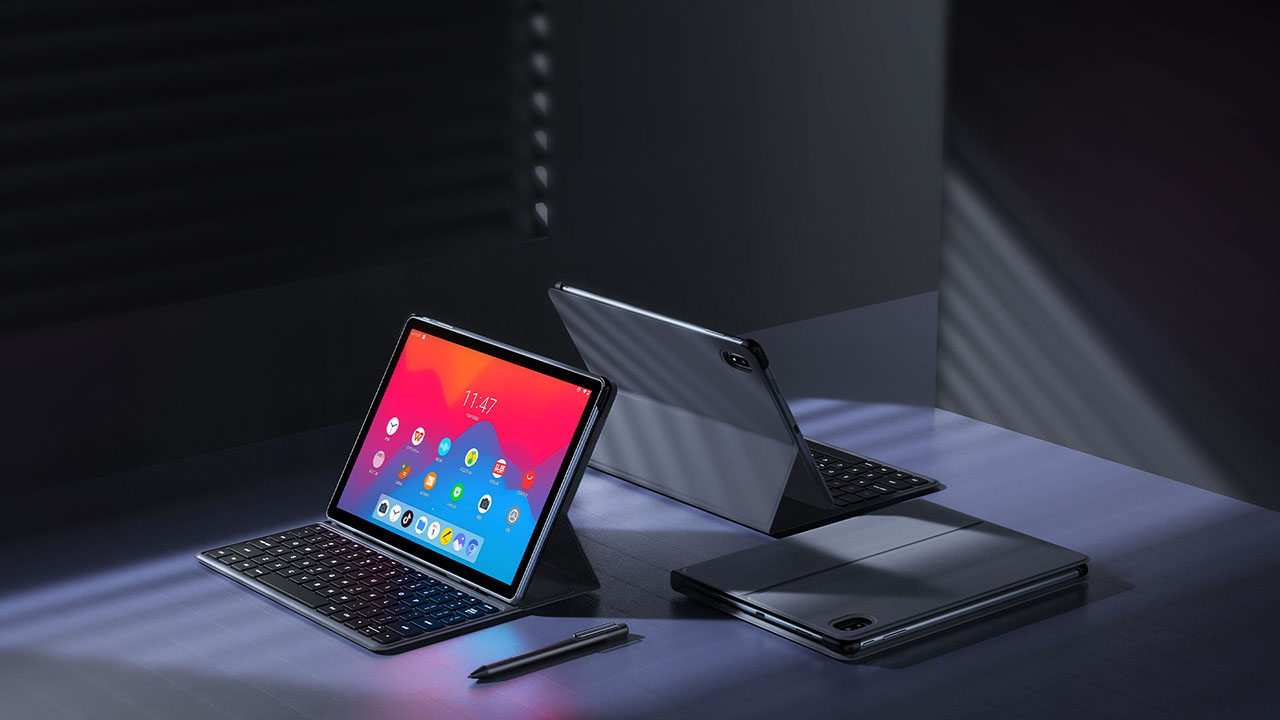 Alldocube has rolled out iNote, a new pocket-friendly Android tablet that runs on Android 11 in the company's Cube OS skin, with no guarantee to embrace Android 12. Powered by MediaTek Helio P90 processor (manufactured in 12nm), iNote is a 10.5-inch Full HD IPS display with 1080 x 1920 pixels resolutions and a brightness of 400 cd/m.
The screen has 100% sRGB color support and a gyroscope for applications that are compatible (rare in its category of tablets). The tablet is supported by 8 GB of RAM, and 128 GB of storage space, which is expandable to up to 2 TB microSD cards. Alldocube is known for releasing several cost-effective laptops and tablets in the past to cater to a particular section of its market.
The tablet is molded in metal and plastic and is supported by Octa-core (equipped with 2 ARM-Cortex A75 CPU cores, 1 six Cortex-A55 cores, and a PowerVR GM9446 GPU mid-range processor by MediaTek Helio P90 System-on-a-chip (SoC) to improve its performance and make it faster and consistent.
The tablet's 8GB LPDDR4x RAM is perfect for managing multiple apps efficiently. The expandable 128GB eMMC SSD internal memory is sufficient to process and manage the excess data and apps.
The iNote comes with 4 speakers with Alldocube's BOX audio with a dedicated amplifier, which may not be up to the mark, if compared to others in its category. In a Full HD tablet, it will be just above average when it comes to viewing videos with audio and gaming. However, in its price range, the overall features of the tablet look quite decent.
The tablet also features a 5MP front camera and an 8MP camera on its back side with a small LED flash. On the connectivity front, you get Wi-Fi 5, BT 5.0, GPS, 2G/3G/4G LTE Cat.6 networks with DUAL SIM, and navigation sensors. Moreover, this budget device is also equipped with 2x USB ports, both are USB C ports, a rare feature in Android tablets.
While Android 13 has already made inroads in the smart device industry and many tech giants are already adopting it, iNote is in no mood to upgrade even to Android 12. This attitude is a clear indicator of what the upcoming versions of Alldocube will be like. However, the iNote is a budget tablet; and may find many takers in the market if the company approaches the correct customer base.
Interestingly, Alldocube also offers an optional keyboard cover, which you can connect using pogo pins. For taking notes and drawing, the tab comes with a keyboard and stylus support with 4096 pressure levels (need to purchase separately).
The tablet is available only in black color with 7.95mm thickness and is backed by a 7,500 mAh battery with PD 2.0 charging. Alldocube iNote is available at CNY 1,099 in China ($164 in the US). In the days to come, we will come to know if it has succeeded in serving in the market it intends to.
Now, with all the above specifications, it is to be watched if Alldocube launches iNote outside China, iNote's country of origin.