Kano is a vendor of educational software and hardware related projects. Kano has announced a new tablet PC with its partnership with Microsoft. They have teamed up to offer a powerful, cheap, beautiful, modular, and buildable Windows 10 tablet. This is a second-generation PC, which has a faster processor. Its updated design is making it more compelling with the addition of USB-C.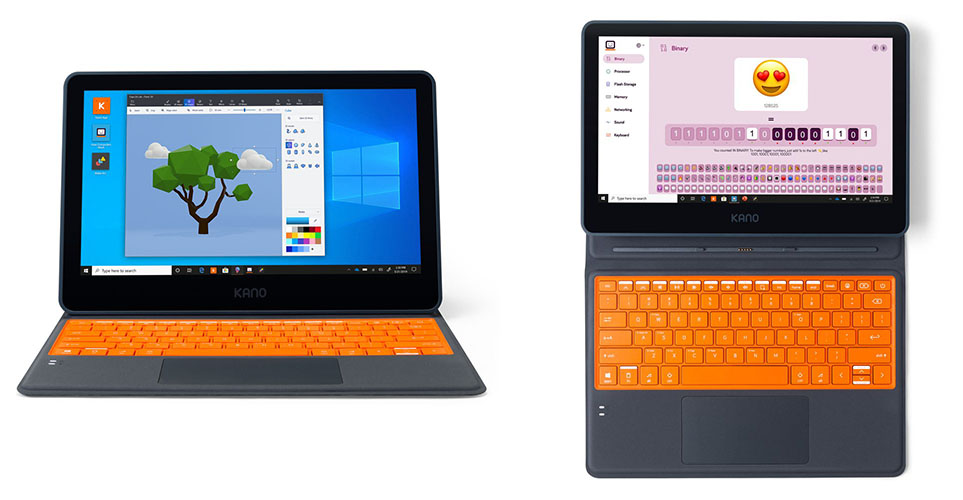 Kano Tablet PC is considered as less than a completed PC but more than a toy. Seeing the growing demand for this PC in London, Tokyo, and Redmond, Kano has started its worldwide sales. The PC is available at the price of $299 for embracing creative learning. This is a build-your-own Windows computer, where Kano has created a major improvement in terms of internal hardware.
Kano Tablet PC is a convertible 2-in-1 tablet. It includes an attachable keyboard that further gives it double protection with the case. The best part of this PC is its 'new Intel Celeron N4000', which has boosted its performance dramatically with the 6W processor. The USB-C charges PC, and the battery is able to serve for a minimum of 10 hours.
Before moving ahead with the device, a sneak peek into Kano is important. Kano is leading the world of innovations. It has invented first-ever the make-your-own computer to serve different age groups in 2014. Kano has won several awards like Cannes Gol Lion, Innovation by design Awards, and many more. Kano has joined Microsoft to create a modular Windows computer.
Since the device is designed to serve 21st-century education, the features are enabled accordingly. With a suite of various tools, PC guides the user through the entire journey. Here are a few key points to mention about the Kano Tablet PC,
It is a powerful next-generation PC to support learning.
It includes a studio of apps like designing, coding, and 3D modeling, etc.
It avails to long-lasting tech support in recovery.
It can be termed as an at-home learning experience.
It has opted for open design. The modular parts and sturdy appearance are increasing the life of the device.
It's large 11.6" touchscreen display withstands a steel ball that is dropped from a height of six feet.
After investing enormous 12,000 hours of testing, Kano PC is all set to define the next generation of computing. The partnership and investment with Microsoft (NASDAQ: MSFT) have poised to more development and sales.
This 2-in-1 device is able to perform better than many expensive laptops. Kano Tablet PC delivers modern skills and it is marked as the first affordable computer that can be upgraded. From creativity to technical learning, the PC can bring evolution to the education sector.
The device shows out of the box performance in various projects from practicals to arts and history. The custom educational tools are adding more value to the Kano Tablet PC. The sustainability of the device is superb. Kano Tablet PC is going to redefine the educational system. From affordability to appearance, the device is fulfilling all the standards!