Are you looking for a easy-to-go tablet to accomplish your routine tasks along with smart features? Look no further than Alcatel Smart Tab 7! The tablet has been recently released by TCL Communications, which has been considered in the list of top 10 mobile manufacturers in the world in the year 2017.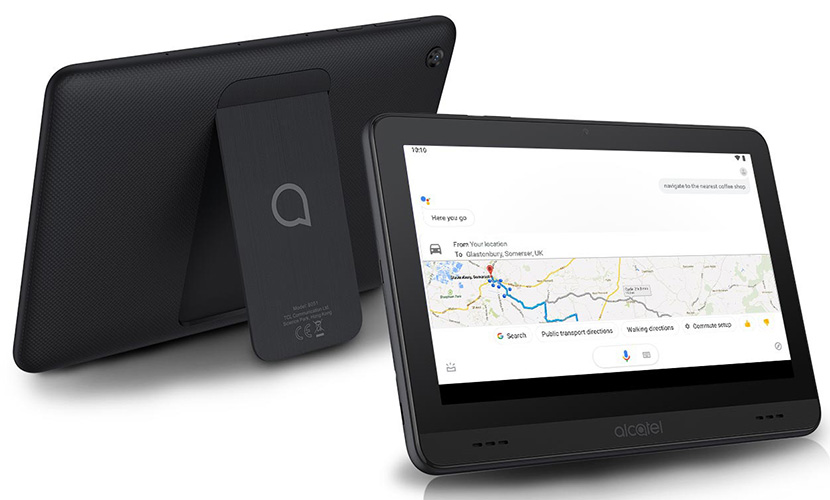 This is an amazing tablet and as the name defines the term "smart" it boasts some smart features as well. According to sources, the tablet is expected to be available at the price of $80-$90, not more than that. This means the tablet is incredibly cheap, which is making Alcatel Smart Tab 7 to become a great hit in the dynamic market.
Alcatel Smart Tab 7 Specs
Processor
(4 x 1.3GHz) Quad-Core MT8167D
Display
7" (600x1024) 5-Point Touch
RAM
1.5GB
Storage
16GB
Camera
Front: 2MP
Rear: VGA
Weight
268g
Battery
2580mAh
OS
Android 9 Pie
It is will not only prove useful for 16-25 years of youngsters, but even elderly people can enjoy Alcatel Smart Tab 7. In this article, we'll be sharing detailed specs and features of the tablet to give an overview of this affordable tablet.
Display
The tablet boasts 7" display with a minimal resolution of 600 x 1024 pixels and a 5 point touch capacitive screen. Such a sleek size makes the tablet quite handy and lightweight that means you can carry your Alcatel Smart Tab 7 anywhere you want. It easily fit in your back pocket of jeans. You can enjoy your favorite TV shows or movies, making it a perfect entertaining portable tablet. Moreover, the tablet provides dual speakers with high quality, which creates a cinematic experience.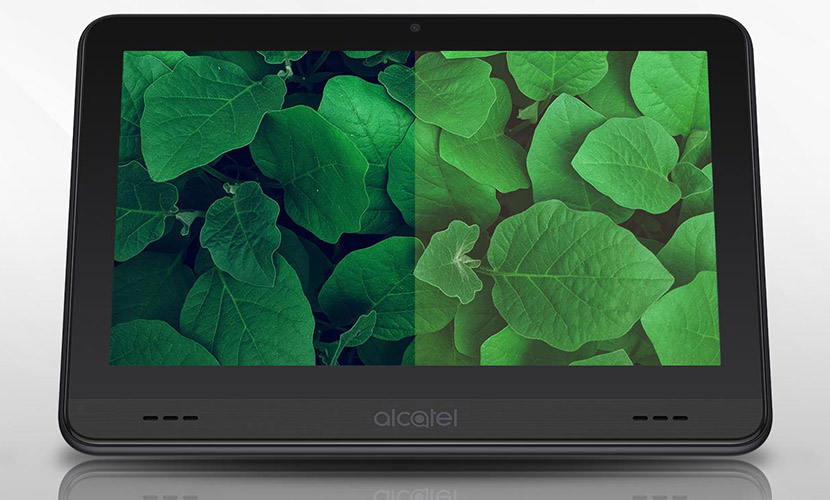 The tablet also offer kid's mode, which enable guardians to keep a control of screen limits. You can easily monitor and authorize kid's activity with this mode. So now, stay stress-free if your kids ask for gadgets. This tablet is absolutely safe and concerned about kids.
The tablet provides you with eye care that reduces blue light, which affects the eyes of users dramatically. Alcatel Smart Tab 7's screen alerts you that it has been long a time using the tablet, now you should take a break.
Enjoy a hands-free day
The term "smart" added to the title of the tablet means you can enjoy a hands-free day with Google assistant. Its powerful voice recognition capabilities enable you to command the assistant to perform different tasks. You can easily be a multitasking person with Google assistant as it can run various applications at the command of your voice in no time. Ask Google to play music, read news headlines, read weather forecast, get you taxi, find food recipes, etc. Furthermore, Alcatel Smart Tab 7 provides you with unique features to help you with routine tasks efficiently.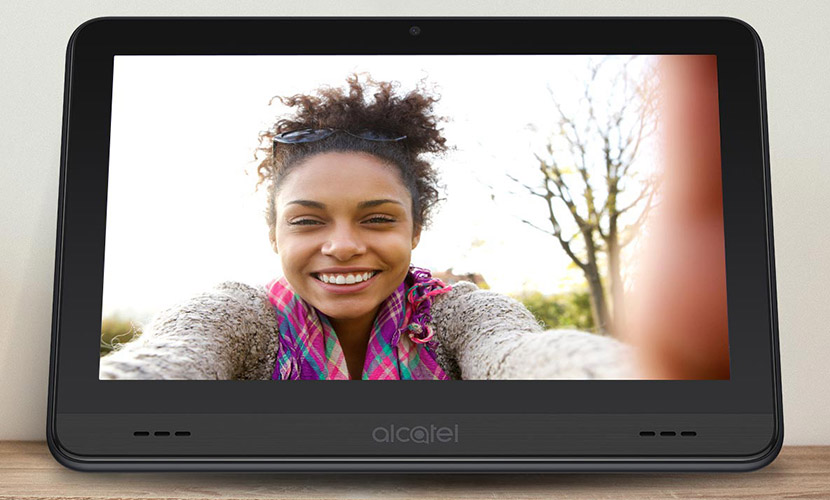 With the fast-access display, you can easily glance over notification or any other activity easily. You can also display your most recent snaps from your smartphone right away with its Electronic Photo Frame and Google cloud. You can stay connected with your loved ones with instant video calling feature, namely Google duo voice commands. You can enjoy the face-time with the high quality front-facing camera and speak/listen clearly through its powerful mic noise cancellation.
Processor
Alcatel Smart Tab 7 is compacted with powerful processor, which is MT8167D, Quad-core at the speed of 4x 10.3GHz. The tablet provides you 1GB RAM and 16GB in-built memory, which is somewhat disappointing. Today, in this high-tech market, you can get better RAM and ROM in the same budget. However, with regards to ROM, you have the extendable option up to 128GB. The tablet runs on Android Pie, the latest version, which is acceptable as this version keeps the apps intact and consumes less storage.
Let's look at the battery back-up of the tablet. Well, Alcatel Smart Tab 7 again fails here to impress customers with its less durable battery. The 2580 mAH lasts for 3 hours only and take the same time to charge. This highly disappointing besides RAM because companies like HUAWEI, CHUWI, Lenovo, etc., have come up with some exciting smart tabs but with better processors, RAM and battery life.
If you want this tablet for home or daily use, then it is the best ever deal. But it is not suitable for workaholics because it cannot be with you constantly or even a day completely.
End Note
In a nutshell, may the tablet is cheap, but yet it doesn't worth the price as the core aspect of the tablet lacks behind. Today, all are looking for fast-moving tablets, but this will not only haggle during switching of apps, but also shut down in no time. Lastly, everything depends on your usage. Whether you're a regular user or you require a tab for less work. Based on that you can invest on Alcatel Smart Tab 7, the prices are not yet revealed. But it will happen soon and you will find it on various other platforms.