Adobe had two popular drawing apps named Photoshop Sketch and Illustrator Draw, which had millions of downloads. However, changing times have made the company rethink having two separate apps under the same genre.
Many apps are now integrating other existing apps within themselves to create a single useful app with all these features. It allows users to save a lot of space and data as now, instead of having innumerable multiple apps, only one app is sufficient for meeting their requirements.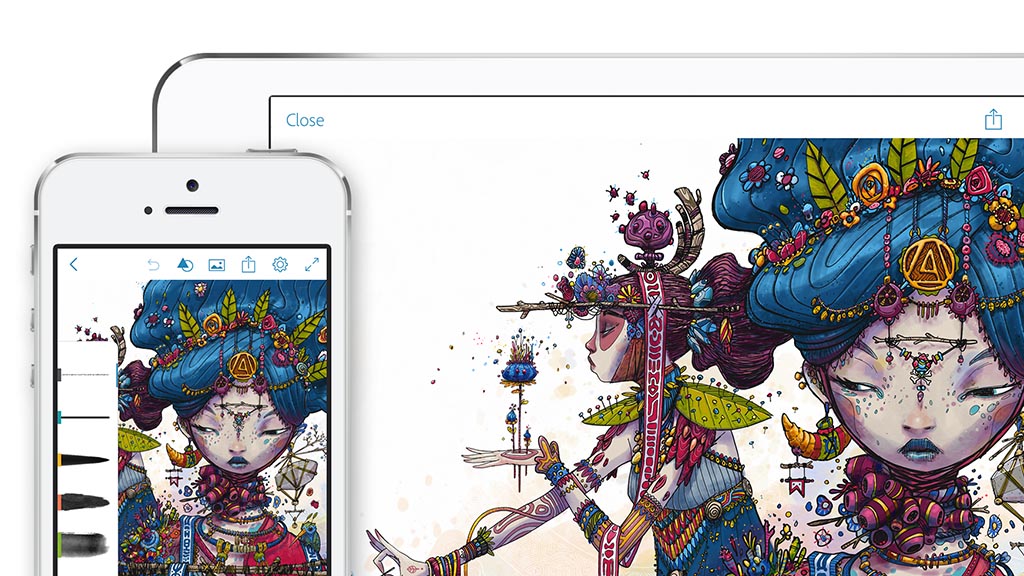 Abode has also made public about its decision to take down the Photoshop Sketch and Illustrator Draw apps while integrating its features into the Fresco app, which is already available in the App store.
The apps will be removed from the store after July 19th of this year, never to come back again. However, the company has also revealed that users will be able to shift their projects to the Fresco app, which would have the features of the former two apps.
What is the alternative of Photoshop Sketch and Illustrator Draw Apps?
If you were an existing Photoshop Sketch and Illustrator Draw app user, you might be worried about what will happen to your project after the apps are removed from the store.
Abode has announced that existing users who have already purchased the premium subscription packs in these two discontinued apps will be able to operate the app till January 2022 that is next year. However, the company will not provide any new updates or features to the old apps.
Abode also understands that these apps were used by many people and has found a solution for them to save their existing work and projects after the removal of the app. Adobe has an existing app named Fresco which will now have all the features and tools of the Photoshop Sketch, Illustrator Draw, and Fresco apps combined.
It means that you no longer have to buy separate subscriptions for the three apps. You can simply create an account in the Fresco app using your Adobe ID email address and have your existing projects from the discontinued app automatically saved. It means you won't have to worry about losing your old projects while shifting to the new app.
What is the Adobe Fresco App?
Adobe Fresco app was launched in 2019. This drawing and painting app was exclusively available to iOS users and could be installed on the iPad. Later, the company extended the app so that it could be used on the iPhone as well.
Currently, the app is compatible with both Android and iOS devices. They are available on the Google Play Store and Apple App Store. You can easily go to this app and download Fresco.
This digital painting and drawing app allows artists and professionals to illustrate their art and work on the Fresco app using specialized tools. You can use an external digital pen to draw on the app through your mobile or tablet. This graphic designing app can be used for free to give form to your artistic ideas on a digital canvas.
It also has various tools to give you detailed illustrations and doodles, and its scope goes beyond everything you can do on a physical canvas. The app also has a premium subscription pack priced at $9.99 per month, which gives you access to even more drawings and painting tools.
Conclusion
Abode may be discontinuing its Photoshop Sketch and Illustrator Draw apps but is giving its customers and users a chance to shift their projects to the Fresco app. This decision of Abode is at par with other major companies that are constantly trying to consolidate their existing apps by integrating special features into one app that does it all.