If you have a habit of rough usage with your tablet device, then you might want to check out the latest product from Acer. A newly built computing hardware that can handle any type of environment is incorporated into ENDURO Urban T1. People who always look for the next adventure would need a tablet-like this to always stay connected with the online world.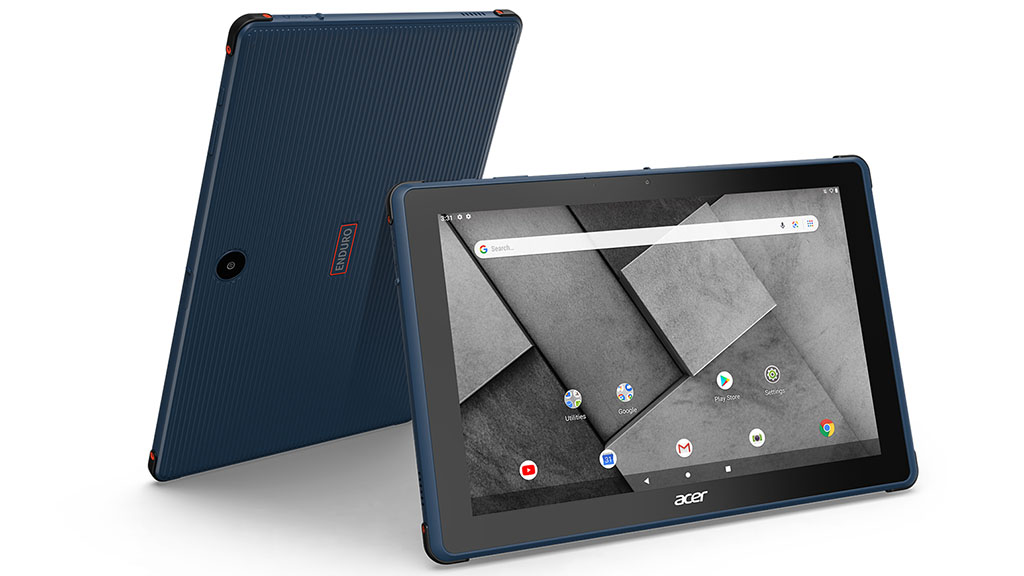 Acer engineered this tablet in such a way that it has more durability than any other Android tablet in the global marketplace. The Urban T1 is not like other fragile tablets, as it comes with MIL-STD 810 certification. This indicates that the tablet will come with military-level standards in terms of protection and robustness.
The form factor of the tablet also enables users to freely carry it around the house and any other workplace. As the tablet is compliant with IP53, you may also entertain outdoor usage without worrying about dust and water drops. While being a robust tablet that it is, Urban T1 adopts a waterproof design for all ports, speakers, and buttons. This helps a great deal for users to expel water and keep the tablet running at optimal conditions.
In addition to the protective design, Acer also made sure to make the tablet portable. The Urban T1 weighs under 630 grams, and it has a thickness of 9.8mm, so one can effortlessly add a secondary screen to their setup without worry about desk space. It is also an excellent tool for your adventures, as it barely takes any space in your backup.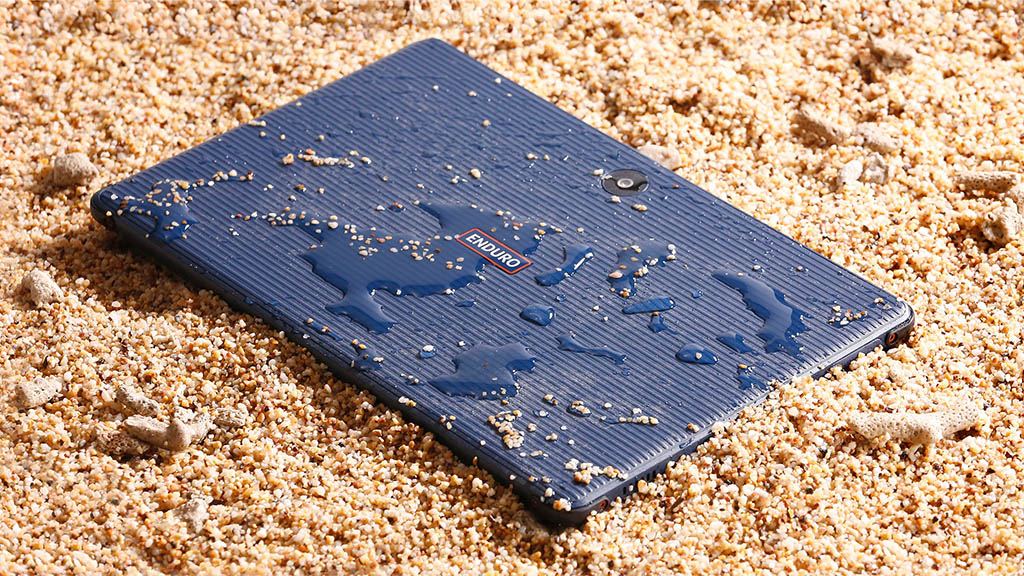 Being independently certified, the Urban T1 shows great promise and resilience towards rough daily activity. This device can withstand ground impact and reduce damage significantly, as it comes with reinforced bumpers.
It is not just the design that is tough, even the screen comes with great protective features. ENDURO Urban T1 comes with a high-level Gorilla Corning glass that is antimicrobial, so it is robust, and it also keeps the screen clean.
If we come to the specifications, we will see a powerful MediaTek quad-core processor that helps the tablet perform at a high level. To increase productivity, you need power as well as battery capacity, so Acer inserted a 6000mAh battery source. This is predicted to run for around 8 hours, which is not at all bad for a rugged tablet. However, Acer lets us know that the battery life can vary according to the configuration of the tablet.
With the pandemic on the rise, we all would need the gadget to facilitate online learning, so Acer incorporated dual-band Wi-Fi to get extra connectivity and communication possibilities. The 5MP rear-facing camera and 2MP-front-facing camera can be used to engage in conference calls and meetings.
The tablet is utilizing the Android 10 Go edition, so it is likely to be having all modern user interfaces that users are familiar with and can enjoy for an extended period. Along with this tablet, Acer has also launched a notebook called Urban N3, so if you are in the market looking for a compact laptop, make sure to check it out.
The Urban T1 is an ideal choice for users who like to go on adventures and engage in daily production tasks. This tablet opens up new doors for users to explore and learn in the real world. Acer is planning to release the tablet into the marketplace by June, and they are going to first launch it in the United States. For more updates and leaks, stay tuned!