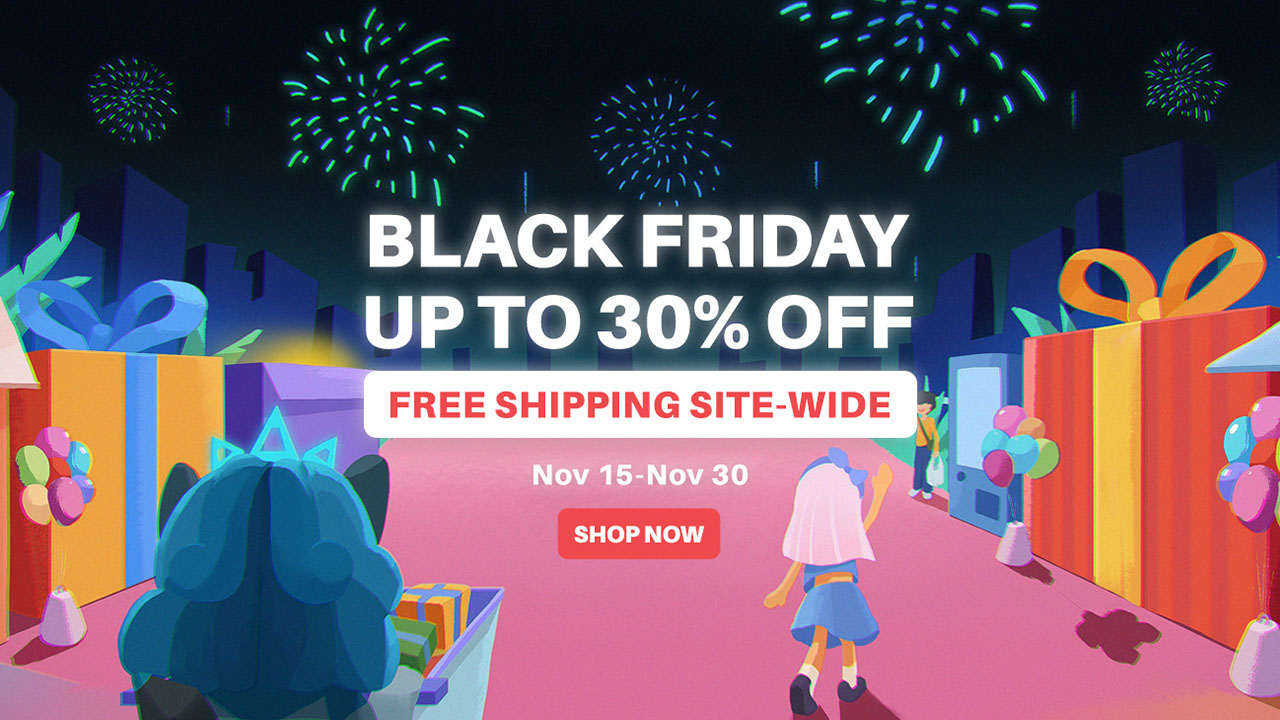 Black Friday and Cyber Monday are the days you wouldn't want to miss shopping on. That's a good way to save money on the tablet you've always wanted. This year, Black Friday will be on 26th November.
The joy of festivals multiplies manifold when you bring home new things from your wish-list. And with all the money saved, you can shop more. Isn't that great?
Huion is offering $100 flat discount on Kamvas Pro 12 on the occasion of Black Friday sale. This article includes all the details about best deals on Huion pen displays and pen tablets. Keep reading to know more about it and how you can redeem offers.
$100 Off (25% Discount) on Huion Kamvas Pro 12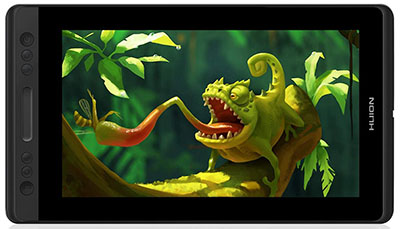 The most affordable model of Huion's Kamvas Pro series pen displays is Kamvas Pro 12. The number 12 represents the size of the pen display in inches.
Well, the panel size is 11.6 inches. What's special about Kamvas Pro series tablets is the working experience it provides.
Its display is etched chemically for glarefree screen, reduction in eye strain, matte finish, and paper like texture. Moreover, Kamvas Pro 12 features a full-laminated technology for superior durability, visual experience, and getting rid of parallax.
The pen display also has 4 programmable keys for increased convenience and streamline flow of work. Some key features of display includes 120% sRGB gamut, 16.7 million display colors, 178° viewing angle, and Full HD resolution.
Its stylus offers the best features in the industry like 8192 pressure sensitivity, range of 60 degrees tilt angle, and 5080 LPI pen resolution. And good thing about it is it's battery free so you don't have to worry about charging it.
Well Huion Kamvas Pro 12 has to offer much more than this. Check out their description page for full specifications and features. You get $100 off which is 25% discount on the original price. The offer is already live, score this deal before the product goes out of stock!
The sale will last till November 30. Moreover, Huion is offering free shipping site-wide on all products.
$100 Off (20% Discount) on Huion Kamvas Pro 16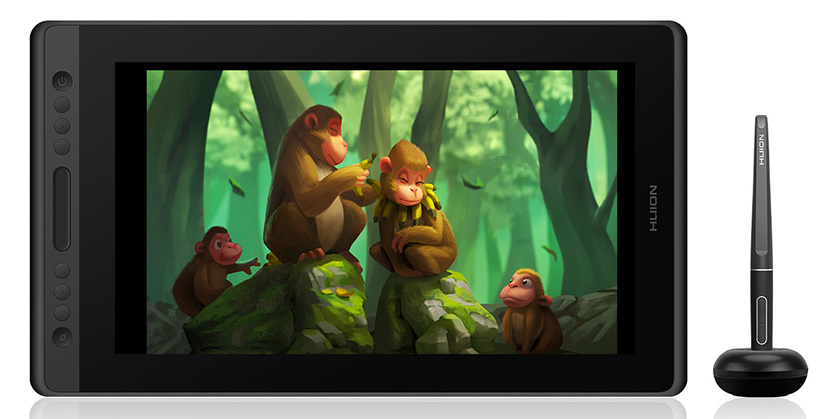 Another enticing offer you get is on Huion Kamvas Pro 16. Huion is offering $90 off on the final price which is 20% discount. Moreover, there are some enticing accessories you can purchase separately.
Kamvas Pro 16 and Kamvas Pro 12 offers almost similar features and specifications. But the key difference is that Kamvas Pro 16 has a 15.6 inches display. In addition, there are some minor changes as well including 6 programmable keys, 145 PPI, and 344.16 x 193.59 mm active area.
Both Kamvas Pro 16 and Pro 12 comes with a 3 in 1 reversible type C cable. That also provides you a freedom for connecting from any orientation. Meaning, you the programmable press key layout is convenient for left handers.
The adjustable stand for both Kamvas Pro 16 and Pro 12 offers two different angles, i.e. 14.5 degrees and 37 degrees. Further, each angled adjustment comes with two more flexible angled view. In a nutshell, you can adjust the screen at total of 6 different angles; 14.5, 19.5, 22.5, 37, 41.5, and 45 degree angles.
It is compatible with PC running on Windows 7 or later, Mac OS 10.12 or later, ChromeOS 88. Not to mention, it works seamlessly with high-end professional grease software like Photoshop, Adobe Illustrator, Krita, SAI, Painter, etc.
Their battery free pen offers different nibs, nib clip, and working gloves as well. This adds to the convenience and natural pen on paper like working experience.
Other Huion Black Friday Deals
There are some other exciting Black Friday deals by Huion this year. Please check out the below table.
Huion Black Friday Deals 2021 (Nov 15 – Nov 30)

Kamvas Pro 12 Pen Display
Save $100
Kamvas Pro 16 Pen Display
Save $100
Kamvas Pro 24 (4K) Pen Display
Free Huion Gift Box
Kamvas 12 Pen Display
Save $20
Kamvas 13 Pen Display
Save $20
Kamvas 16 (2021) Pen Display
Save $40
Kamvas 22 Pen Display
Save $50
Inspiroy H430P Pen Tablet
Save $10.2 (30% off)
Huion HS64 Pen Tablet
Save $8 (20% off)
Huion HS611 Pen Tablet
Save $12 (15% off)
Huion HS610 Pen Tablet
Save $16 (20% off)
Inspiroy H1060P Pen Tablet
Save $30 (30% off)
Inspiroy Ink H320M Pen Tablet
Save $16 (20% off)
Inspiroy Dial Q620M Pen Tablet
Save $22 (20% off)
Inspiroy H950P Pen Tablet
Save $24 (30% off)
Happy shopping this Black Friday!