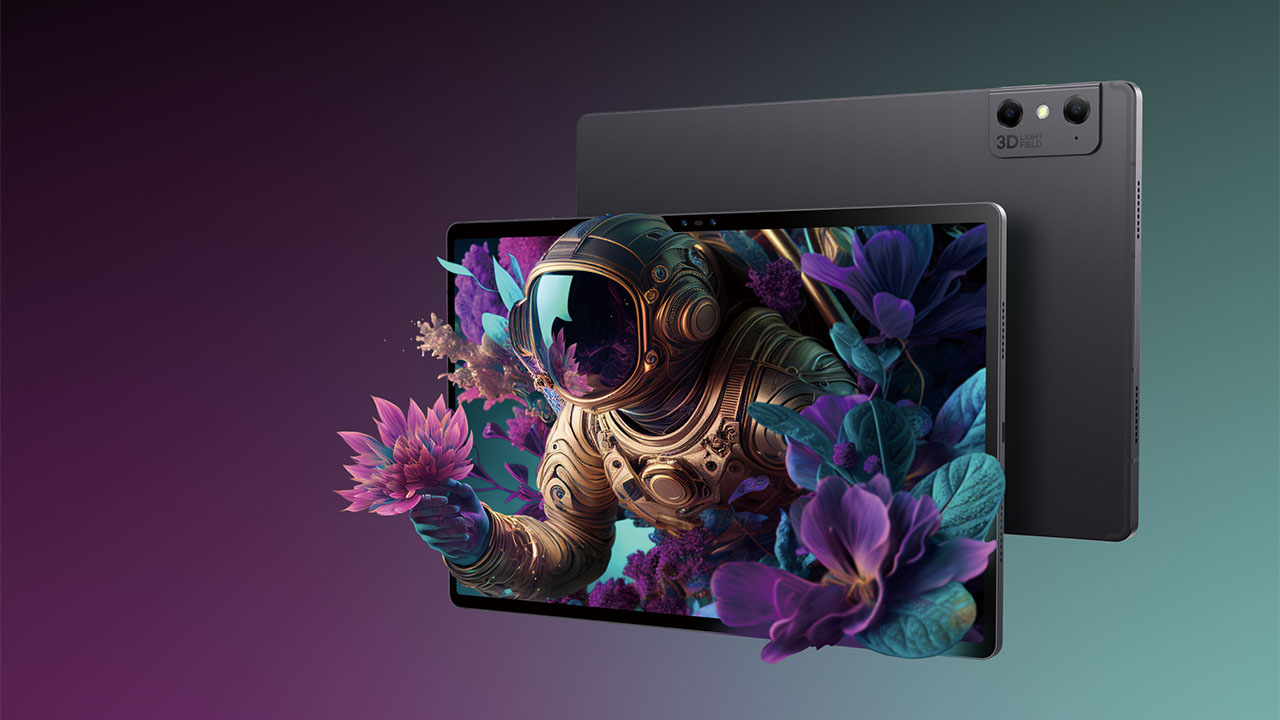 When it comes to a leading tablet brand in the market that focuses on advanced features and affordability, ZTE is one that deserves a special mention. Reports suggest that the tablet brand has introduced their brand-new Nubia Pad 3D at the recent MWC 2023 event.
Leaving the potential consumers in awe, the new ZTE tablet is equipped with a range of unique and eye-catching features that is set to transform people's user experience for the better.
One of the most unique elements in this tablet is that the Nubia Pad 3D can seamlessly recreate 3D effects without the user needing to wear 3D glasses to experience the visual effects. It is all thanks to the new Diffractive Lightfield Backlighting (DLB) layer that's integrated into the display.
ZTE confirmed during the event that the DLB layer is sourced and manufactured by Leia Inc., who announced the launch of this particular technology just last year.
Furthermore, reports from ZTE suggests that the Nubia Pad 3D has the capability to convert the 2D content into 3D leveraging the front-facing sensors that are integrated into the tablet.
The tablet is integrated with dual 16MP cameras in the rear and 8MP cameras in the front. Both the camera settings support 3D photos and video integration in real-time.
Coming to the internal specifications and display, the Nubia Pad 3D is designed with a 12.4" display panel and 16:10 IPS display with 1600p screen resolution and 120Hz refresh rate. As for performance, the tablet is powered by the Snapdragon 888 SoC.
If you are concerned about productivity, the Nubia Pad 3D comes with 9800 mAh battery with 33W fast-charging technology.
It also comes with 128GB and 256GB built-in storage configuration. Although there isn't much clarification about the memory configuration, we can confirm that the Nubia Tab 3D will ship with Android 13.
Pricing and Availability
ZTE is yet to announce the price of the device. However, they have confirmed that the pre-orders for the Nubia Tab 3D will start from March 23 and later start shipping from April 11, 2023.