The affordable range of Wacom will now witness a new member. Wacom has announced the most pocket friendly pen display ever, Cintiq 16. With this new pen display, Wacom plans to target the young artists who are beginning to develop their digital art skills. The brand new Wacom product is configured with mostly similar configurations as the higher-end products. The stylus is same as used in advanced products; it has 8192 levels of pressure. We bet you must be amazed, so are we!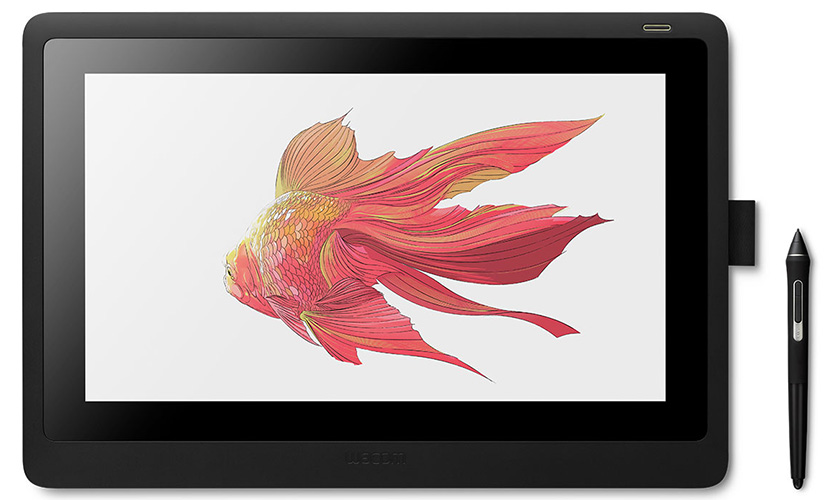 The Cintiq 16 is an innovation by Wacom to give an excellent exposure to young aspiring artists who have worked on screen-less pen tablets by plugging them to computers to directly drawing or designing on display itself. Trust us; it is way more accurate and better than the former. With pen progression so good, Wacom ensures to deliver an experience similar to drawing on paper itself.
The pen display is certainly everything that young artists would need to boost their skills and train themselves to be pro. Also, isn't it amazing how you get the best of features in prices so affordable? We are sure that just as curious to know more as us. Now that you are halfway in deciding to get your hands on this beauty, we'll give you some more reasons why you definitely should.
Display
Cintiq 16 has got a 15.6 inch screen with resolution of 1920 x 1080.  The screen is embedded with anti-glare film that further prevents from any distracting reflections. Also, the full HD display helps you have clarity to see every minute detail on screen. Due to anti-glare screen and top notch accuracy, the drawing feels seamless.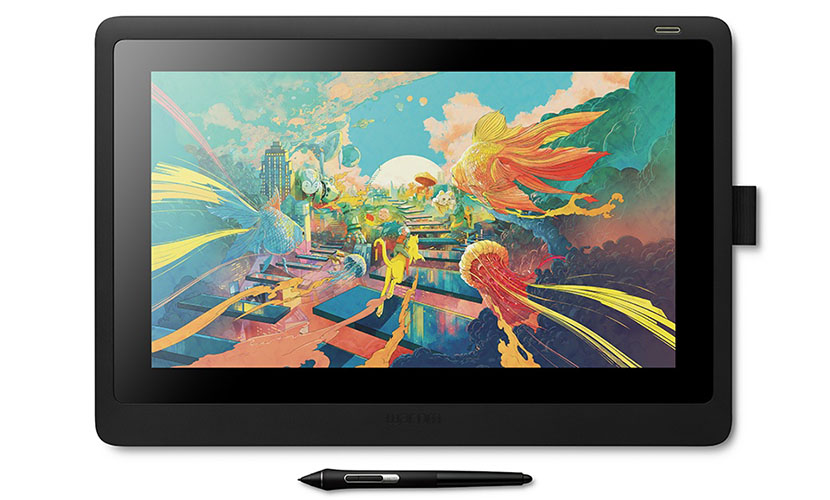 Budget Friendly
What is better than a product that offers us high level features at a reasonable cost? Nothing, right? Also, for young artists who have a long way to go and aspire to have an excellent experience at digital drawing, Wacom Cintiq 16 is surely your thing. In the market, where brands are touching skies in reference to prices, Wacom has set for $649 for Cintiq 16. Trust me when I say this, it is worth the penny spent.
Pen Progression
Wacom Pro Pen 2 that comes along with Cintiq 16 has 8192 level of progression which gives an immersive experience and trust us, it can't get any better. The pen is so smooth and adaptable to our hand movements that it just offers similar experience to that of paper drawing. The best part about Pro Pen 2 is that it extracts power from Cintiq itself and hence, doesn't need to be charged.
The parallax has been commendably reduced in order to give us full control over our cursor and move it like we want it.
The much awaited pen display is sure to take the market by storm. With such reasonable prices and amazing features at hand, the pen display will indeed be a best buy. The tech firms are on roll with launching a new pen display every now and then and Wacom being an established digital pad manufacturer in the industry, had to stand out this time. Now it is surely going to be a pen display to get your hands on. Hence, shout out to all budding artists, Wacom has finally announced its most affordable pen display, Cintiq 16 and it is all that you need.