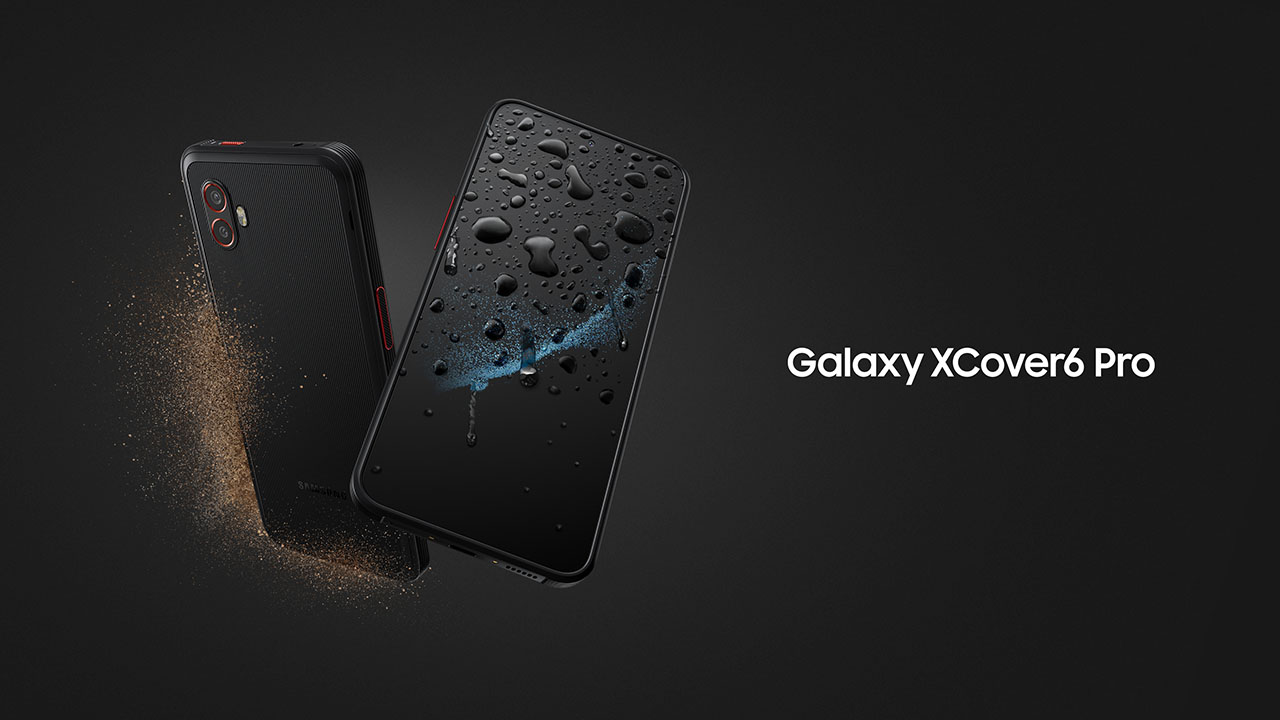 The South Korean giant Samsung Electronics announced the new Galaxy XCover6 Pro, with the most productive and advanced features you have been waiting to experience in 2022. This enterprise-ready, consciously engineered handset is built for today's most challenging, collaborative, and productive business needs.
Powered by the Snapdragon 778G processor, 5G, and Wi-Fi 6E high-speed internet connectivity, the XCover6 Pro is a masterpiece in its category of rugged industrial smartphones.
Though remote work existed before COVID, this work from anywhere concept picked faster during COVID crisis days, and we can see many tech companies are already coming up with products that can support this work culture. This demand for creating workstations anywhere has encouraged tech giant Samsung to introduce a mobile device that would be agile and reliable.
With its rugged and durable body and end-to-end security features, the XCover6 Pro is perfect for both indoor and outdoor office work. It promises improved mobility and high performance, helping its users gain maximum productivity from their devices.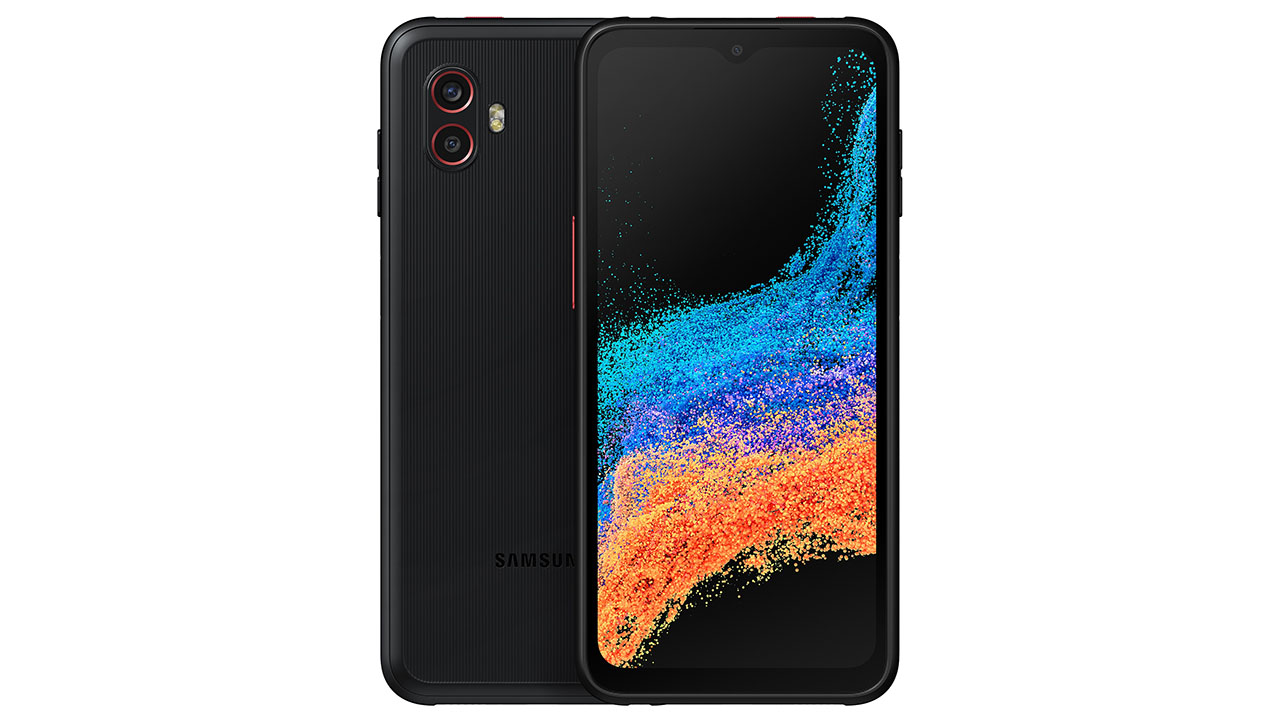 KC Choi, EVP and Head of Global Mobile B2B Team, MX Business at Samsung Electronics expresses in brief, "The expansion of mobile technology in the workplace means business is no longer confined to an office, and companies must evolve to keep up with this ever-changing landscape."
He explains further, "We created the Galaxy XCover Pro series to give companies a mobile device strong enough to withstand the rigors of business on the frontline. We're excited to extend this commitment further with the introduction of the Galaxy XCover6 Pro, a device that pairs uncompromised durability with seamless connectivity to unlock success for businesses of all shapes and sizes."
The Galaxy XCover6 Pro is a breakthrough product from the tech giant Samsung in the rugged device category. Backed by a powerful 6nm processor to accelerate its speed, the smartphone is expected to increase the performance and productivity of staff by reducing their work time.
Moreover, by providing the device with 128GB of storage and 6GB of RAM support coupled with its expandable storage of optional microSD cards, the company was very particular about not compromising its storage capacity.
Though the Galaxy XCover6 Pro is rugged, its tough appearance is balanced with a sleek and stylish design. The device is slimmer and gives a more user-friendly ergonomic feel than smartphones in its category, a trend in consumer handsets.
Featuring under ten mm thick, a 6.6-inch PLS LCD with FHD+ resolution, a silky smooth 120Hz refresh rate, and a programmable push-to-talk button, the Galaxy XCover6 Pro has already become an eye-candy for many rugged smartphone buyers. The device is one of the most lightweight and long-lasting rugged smartphones available in the market today.
Built to withstand extreme working conditions, the Galaxy XCover6 Pro makes it the perfect company for any business need, across business sectors. The MIL-STD-810H8 certified design, IP68 rating, and Corning Gorilla Glass Victus + support enable it to resist challenging weather conditions, falls from heights, and other risks, that are usual while working outdoors.
Further, Touch Sensitivity settings in the device make it easier to use when users wear gloves or use their device outside in the rain. By adjusting the screen's receptiveness to favorable settings, users can even touch it with wet hands in a moist atmosphere.
The 5G network feature is the first in the XCover series, ensuring wherever you work you will get easy signals. With a 6GHz band in Wi-Fi 6E, Bluetooth 5.2, NFC, 3.5mm headphone jack, USB-C port for charging, and GPS, the XCover6 Pro further makes teamwork easier and more efficient than before.
The smartphone runs on Android 12-based OneUI and also has a 50MP f/1.8 primary camera, an 8MP f/2.2 ultra-wide sensor at the rear side, and a 13MP camera for selfies.
The Galaxy XCover6 Pro offers Samsung DeX for users switching their work time between the office and remote location. This allows a PC-like experience by connecting the handset to an external display, mouse, and keyboard.
The device is also equipped to take pictures and notes while on the move. For professionals, it is a useful feature as they can use the information to create reports later for office purposes.
The Galaxy XCover6 Pro is sturdily made of recycled plastics with an aim to reduce e-waste. It has a replaceable battery, ensuring high performance all through its vast lifecycle.
The Galaxy XCover6 Pro is long-lasting, and its replaceable battery (backed by 4,050mAh) can be easily exchanged with a new one when exhausted. It enables its users to comfortably extend their device battery life.
Moreover, the easily available POGO charging facilities allow multiple users to dock their devices for a quick recharge of their batteries (supports up to 15W charging) for unbeatable performance and uninterrupted productivity.
The Galaxy XCover6 Pro is designed to meet the various needs of the business world. It features two programmable keys with specific functions that can be tailored as per the requirements any business may have.
On the device security front, it is protected by Samsung Knox, a multi-layered security system with an added level of protection, that delivers end-to-end and real-time protection against continued risks impacting the overall business operations, integrity, and administration.
The device also has an enterprise-grade barcode scanner through Knox Capture, a push-to-talk walkie-talkie with a volume of a loudspeaker. You also get a wide range of accessories that include a Smart Case, belt clips, PTT headsets, POGO/multi-device/battery pack chargers, and charging cradles.
This rugged smartphone from Samsung, Galaxy XCover6 Pro will be made available in select markets across Europe, Asia, and the Middle East, starting July 2022. It is expected the model will reach other regions at a later date. Samsung is yet to reveal the price of the Galaxy XCover6 Pro, but the price is expected to be around $626.