Today every individual look for variety in products they purchase. People have become smart enough with the evolving technology and making a fool of them is no longer a cakewalk for businesses. Today, before buying anything, people compare the price on various platforms; ask their friend if the product is worth that price and in this cycle, if they find a better shop than you, offering better prices they won't meet you again. And it's not only the customer who think this way, but even businesses search for cheap vendors cut their operating expenses.
So the scenario is exactly the same when it comes to purchasing a new tablet or a smartphone. People check online to know about the product and the company, offerings, features, etc. But now you don't have to struggle much. TenYide 108 tablet is an exceptional piece launched in the market for the customers who look for variety and innovative features in any tablet! TenYide 108 tablet comes in two different designs, trying to suit the personality of every customer.
Unique design and stunning display
The design of the tablet varies according to your choice. How? TenYide 108 tablet has a plain back with a pure silver lining below the rear camera that gives you a classy look. You will find a similar line at the end of the tablet just above the powerful speakers. The curvy edges give you perfect grip over the tablet, which is same in the other two designs well. But different design includes some small spot like polka dots on a beautiful dress with no silver lining just the camera and speakers below. More so, dots look prominent on the white giving sassy look whenever you carry it along.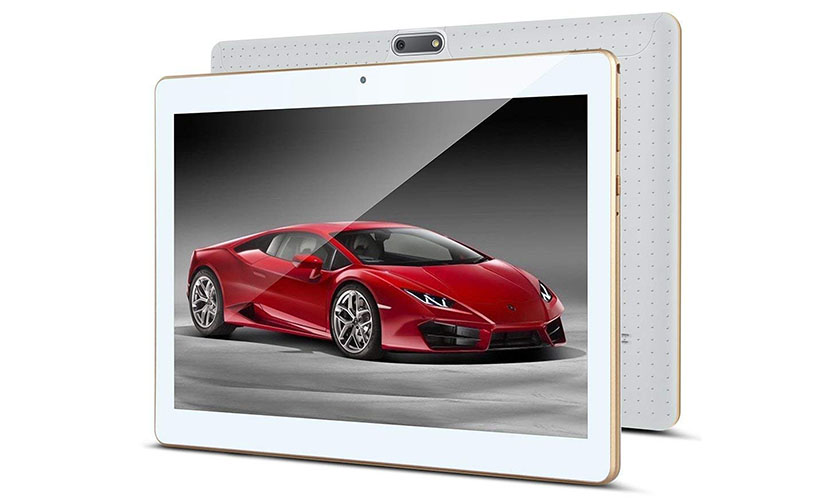 However, the screen size standard for every design of the tablet, which is 10.1 inches IPS HD display, giving you a resolution of 1920*1080. TenYide 108 tablet gives you brighter, crisp and sharp images so you can enjoy your favorite shows, movies, and gaming efficiently. The dimension of the tablet is 9.45 x 6.69 x 0.31 weighing just 1.76lbs, which makes it more comfortable to carry.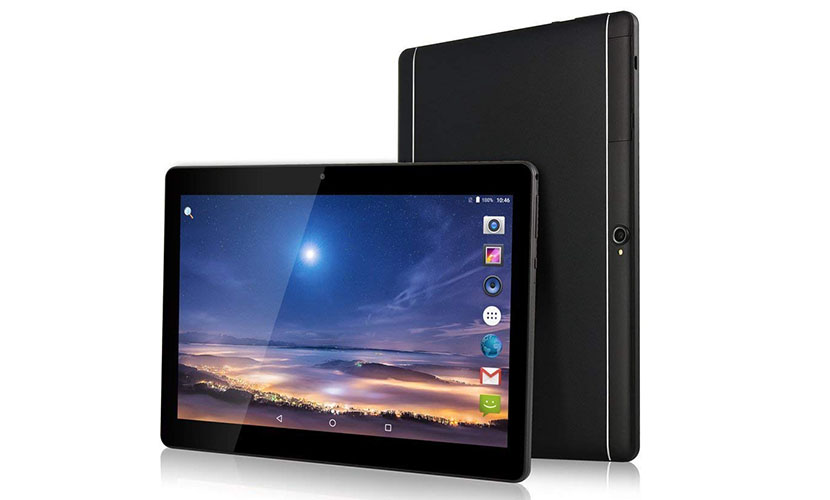 The icing on the cake is, it has a dual camera that includes 5MP rear with a flash and 2MP front-facing to keep you connected with your dear ones.
Powerful processor and storage
This light and thin tablet are built to deliver efficiency over every app you open. It performs like a PC as it is equipped with Octa-core CPU with MediaTek 1.67 GHz that allows you to download high MB games and play seamlessly on this tablet. More so, the RAM offered by TenYide is 2GB along with 32GB storage. The storage of the tablet is expandable up to 64GB, which enables you to store every moment of your life or download as many apps as you want like Videos, Facebook, Twitter, Instagram, Yahoo mail, surf web and a lot more to keep you socialize at every step. This tablet has become a great of entertainment and will help you in professional work as well. In case, if you are a business person more into sending and receiving emails, then TenYide 108 tablet can be an ideal choice for you!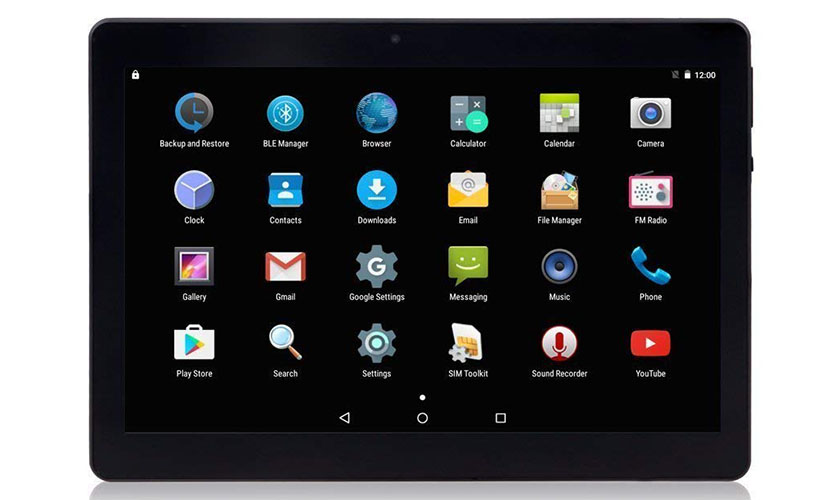 This low budget tablet also supports Wi-Fi, Bluetooth, GPS, OTG, USB Port (for charging and sharing) and FM, which are standard and available in every tablet. But what's unique? Well, TenYide 108 tablet supports 40 different languages for making your communication more seamless and has an easy-to-use interface. With a 3.55mm jack, you can take a deep breath just by plugging in your headphones and playing your favorite song without any hustle of the city around you.
Durable battery life
TenYide 108 tablet has long-lasting battery life with fast-charging capabilities. So now you don't have to worry much about the battery of this low-budget tablet, carry it without any hassle. It has been equipped with a 4500mAh battery that lasts up to 5-6 hours if you are continuously browsing. However, this is not possible that everyone keeps browsing on a tablet, which eventually leads to more power-saving. And the fast charging capabilities makes this tablet more favorite of everyone. You can charge your battery for a minute and keep yourself on the go for another 1-2 hours. Therefore, it clearly defines that TenYide 108 tablet will never let you down at any cost.
Bottom line
TenYide 108 tablet is a complete package for all the individuals who seek variety in their budget. And this tablet is highly budgetable- only $99.99. Surprised? You are getting one of the best features that too at such a low price with variety in designing options.  You can satisfy yourself by choosing the right piece with right color that allows you to flaunt around with your tablet as it is more of a smartphone and less than a PC. The features outfitted in TenYide 108 is outstanding as getting so innovative features in this fierce market that too in this budget is unexpected.
That's the reason; soon after the launch, the tablet took a great height in terms for orders received for this tablet. It was actually winning the heart of customers, and the attractive budget was the primary reason for its sale as $99.99 is not a big deal. Graduates who really want to explore their studies, instead of carrying a laptop everywhere, having TenYide 108 in your pocket is a viable choice.
Just go through the features, select the right color according to your taste, find every design Amazon, choose your favorite one and order it today! Don't just believe my words, use it and I am sure you will feel like you are the luckiest.