Teclast has again caught all limelight by unveiling the spectacular X6 Plus. Teclast X6 Plus is an amazing 2-in-1 tablet that offers a 3K display to make everything look gorgeous and superior.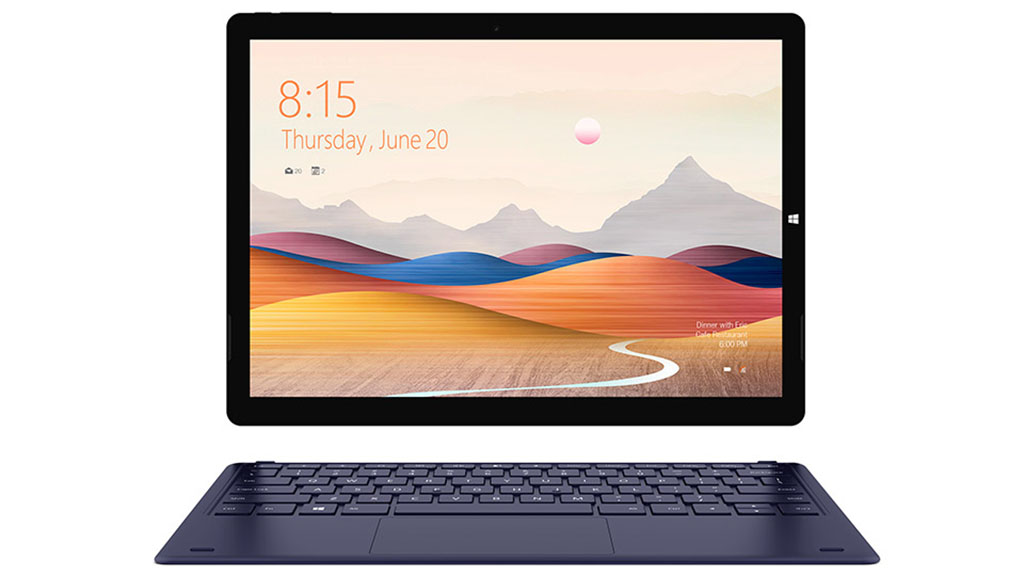 It come with a Stunning Display
It promises flawless vision on its 12.6-inch stunning 3K display that is supported by 2880×1920 resolutions. It also supports 121%sRGB wide color gamut. The touch panel is laminated using a GFF structure. It comes with a double layer of film sensor placed under the glass panel.
Thus, it allows smoother and improved interaction with the screen by increasing the accuracy level. The device is designed to stay handy and user-friendly and is thus very thin and light in weight.
Boost Performance and Maximize Entertainment
Coming to the processor of X6 Plus, it is powered by an Intel high8th gen Gemini Lake processor, with 14nm of power-efficient and 2.4GHz Turbo Boost. With the cache capacity of 4MB, which is almost double of all the predecessor, Teclast Launches X6 Plus will be here to show some really impressive performance. It is cast in a metal body and looks classy and sophisticated.
Teclast X6 Plus Specifications

Display
12.6-inch 2880×1920 121%sRGB 275PPI
Processor
8th Gen. Intel Gemini Lake
RAM
8GB
Storage
256GB SSD
Weight
860g
Battery
38000 mWh
Camera
Front: 2MP

Rear: 5MP

Wireless Connectivity
2.4G+5G ac Dual Band Wi-Fi

Bluetooth 4.2

Ports
2xUSB 3.0

USB Type-C

Micro-HDMI

Operating System
Windows 10
Not only for work-related requirements, but this amazing 2-in-1 device also uses Intel UHD Graphic 600 to unleash the best from the world of entertainment. With 8GB RAM and 256GB SSD, keep all that is important always safe and secure. It also supports microSD Card expansion and upgradation. It is based on Windows 10.
It is workable with the Teclast T7 Stylus that provides for 1024 levels of pressure sensitivity. So, along with performing your most demanding tasks like a whiz, and immersing in the most engaging form of entertainment, you can now also have fun creating and bringing out the artist within you. It also supports the Microsoft Pen protocol.
Adjustable Kickstand and Magnetic Keyboard
Add the fascinating seamlessly adjustable kickstand and use it at any suitable angle. The kickstand is step-less and is easy to adjust and makes working for long hours comfortable. You can use it in laptop mode by just attaching the ergonomically designed magnetic keyboard, and fulfill all your task with complete ease. The magnetic keyboard is sold separately. So, you can use X6 Plus in both tablet mode and laptop mode.
Battery and Other Specifications
Teclast Launches X6 Plus is powered by a 38000mWh lithium polymer battery that delivers a great battery life to help you use it uninterruptedly. It supports multi-functional USB Type – C port connectivity to offer flexibility.
It is multi-functional as with this one port, you can get the device charged, carry out data transfer at 2xUSB 3.0 speed, and also use it for HD quality audio and video output. You will get a 2MP front camera and a 5 MP rear camera to meet your multimedia-related requirements. It supports both Wi-Fi and Bluetooth Connectivity.
As per the pictures that have been given on the official website of the company, it has dual USB 3.0 ports along with a USB port. It also has a 3.5mm audio jack, micro HDMI video output point, and a microSD card reader.
From the details floating on the internet, it can be deciphered that the company will keep the pricing of this sophisticated and high-performance oriented 2-in-1 Windows tablet at around $450. And it is likely to be available for sale from May 2021. So, stay connected and keep your eyes open for more details on the same.