We have seen foldable tablets and smartphones made by Samsung in the last few years, but the fold 'n roll concept was never introduced in any computing device. This will be the very first device to feature this type of display and hinge technology, and TCL is still figuring out some of the main specifications.
When we talk about foldable devices, there is only one transformation that is possible, but the rolling concept means that the device can offer three main form factors. The device size's two extremities will be that of a smartphone and tablet, and the middle form factor will be a phablet size. From a 6.67" phone to an 8.85" phablet, the device rolls, and the next step would be to extend it to a 10" tablet.
At the press event, TCL highlights its proprietary "dragonhinge" technology facilitating the three-in-one device. Despite its expandable features, TCL believes it is easy to carry and comfortably sits in our pockets. There is no problem when we need more viewing space, and it extends as big as an iPad.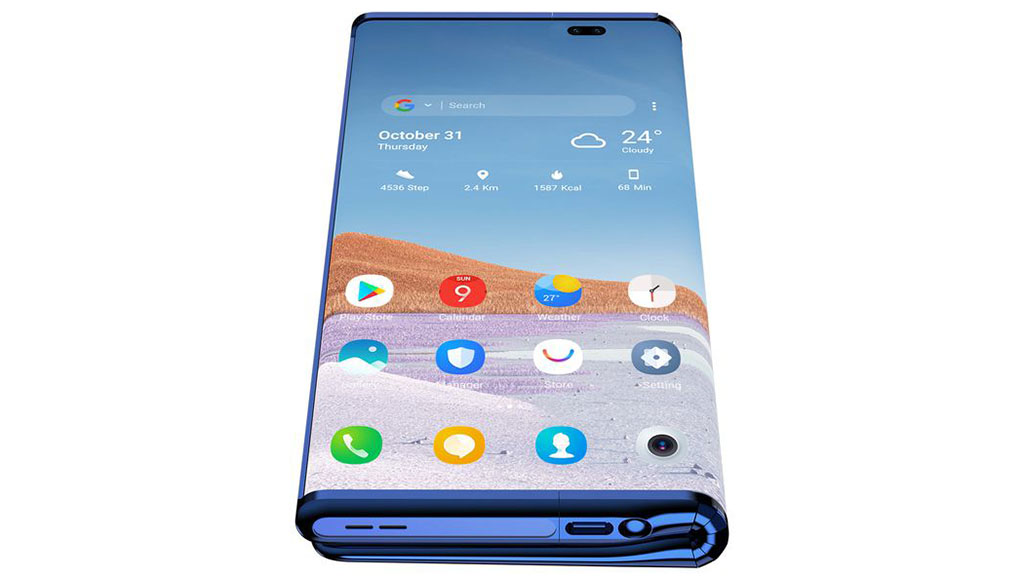 The company also provided a detailed explanation of how the device will operate, but they never once talked about the device's internal architecture. We still have many questions regarding processors and camera systems, and how well they can work together with this fold 'n roll concept.
Another primary concern with this three-in-one device is its screen hinge. It is not like other foldable devices, as it adopts a screen hinge on the outside of the machine, which can raise more issues with display creasing. This has been common in every foldable smartphone, but this particular device is having a higher chance of getting damaged after repeated use.
TCL is one of those leading companies in design innovation, and we might see some foldable concepts down the line, but this concept is highly unlikely to hit the shelves this year. The gap between designing a product and releasing it in the markets is huge, so we might not see the same "cool" rollable concept from TCL this year.
The concept of flexible screens was already in the discussion because both foldable and rollable devices use the same. The company is also likely to explore high-end display technologies for this device, and as it is a parent company of CSOT, it can adopt flexible OLED panels. Even though this started in the fourth quarter of 2019, we can expect a flexible screen made with the help of OLED display technology.
We know that an external fold of any device is more likely to provide structural support than an inward fold. This device will experience more stress on the hinges, and it will lower the lifespan of the screen, so that is what TCL is going to work on and improve the long-term reliability of this device. Though the prototype is still using plastic, TCL is likely going to partner with other manufacturers to incorporate glass.
Using glass can make it more durable, but it also leads to more damage and repair costs when it falls or breaks a corner. This device sure does raise many smartphone enthusiasts' eyebrows, but it also raises many questions regarding its functionality and reliability. So, there is no guarantee that you will have hands-on experience with this device, but right now, it is the best option to offer a three-in-one device.