T-Mobile has been one of the most preferred and go-to brands globally, with an estimated customer base of 230 million. With its latest revelation of mobile phones for US customers, the company will encounter a windfall in sales if its promise of delivering a top-notch user experience matches toe to toe.
The new REVVL V+ 5G is here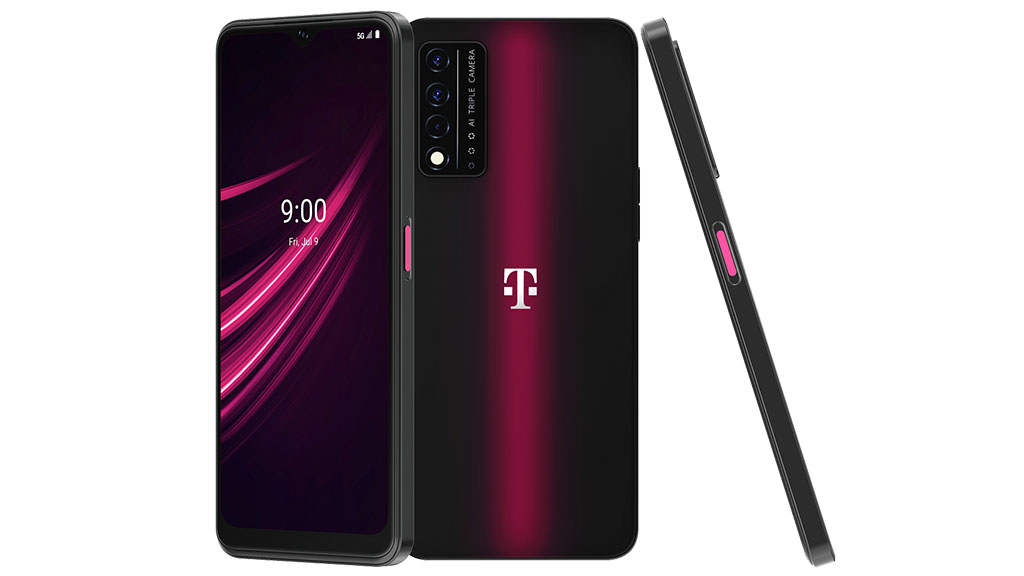 T-Mobile is all set to release its newest mobile in the US market. The new REVVL V+ 5G is going to be a beast of a phone with a very reasonable price tag.
The company has recently released its specifications and release dates and even announced hosting a game that comes with a chance to win a brand new REVVL V for free! The fantastic features and the lucrative price tag of this phone will surely win many customers and further build the company's fanbase.
The smartphone that literally breathes life in Smart
The new REVVL V from T-Mobile will be a rebranded smartphone. The exact model of the REVVL V has not been declared or confirmed by the company. Still, speculations have been made that it might be a rebranded TCL mobile as the company has previously rebranded many models from TCL.
The pristine design of the phone with the nebula black body looks nothing short of sophisticated and classy. The 6.82 full HD screen will give you an impeccable display that will be just perfect for all your entertainment requirements. It has a mandatory fingerprint sensor on the side of the mobile for easy access. The phone also has a premium face unlock feature for even easier handling.
The octa-core 6.2 GHz processor ensures a fast and lag-free experience, ideal for gamers who like to spend long hours on mobile gaming. Now we come to the battery life of this mobile.
The REVVL V has the standard 5000 mph and a type-C USB port for connection. However, it comes with an 18W super-fast charger which will take just minimal time to charge the phone completely.
The connectivity of this device is mind-blowing. The 5G network claims to provide users with the ultimate fast and reliable 5G network connection. T-Mobile's Extended Range 5G can cover an extensive range that makes its connectivity feature even better. The phone runs on Android 11, and the UI is designed to give users a close replication of the stock android experience.
Let's talk about the cameras of the REVVL V. The mobile is going to have a total of 4 cameras with three rear-facing and one front-facing one. The rear-facing cameras comprise a 16MP primary shooter and two 5MP cameras for high-quality crips and detailed images.
The front-facing 16MO camera will also take some amazing pictures. The memory of this device is set at 4GB of RAM and 64GB internal storage that can be expanded up to 128GB with a micro SD memory card. The combined storage capacity will easily store all your high-quality pictures, videos, music, movies, and games.
When we talk about pricing, the price tag of this phone may shock you. With all these high-end specs and its luxe design, still, the phone manages to stay within the $200 bracket. Yes, this beast of a phone is priced at $199.
You can even get it at a lesser price if you opt to exchange any smartphone while buying this beauty. A zero-interest equipment installment plan can be availed from T-mobile for users who don't want to pay the total amount together. The installment rates start from $8.34/month for 24 months. They even have a 0 down payment policy for EIPs.
The unit will be available in T-Mobile and Metro stores from 12th July this year. You will also be able to purchase this online from 23rd July. Want to win a brand new REVVL V+ 5G for free? Play their AR game to load its 5G map at record speed and upload the result to be randomly selected to win a REVVL V phone.