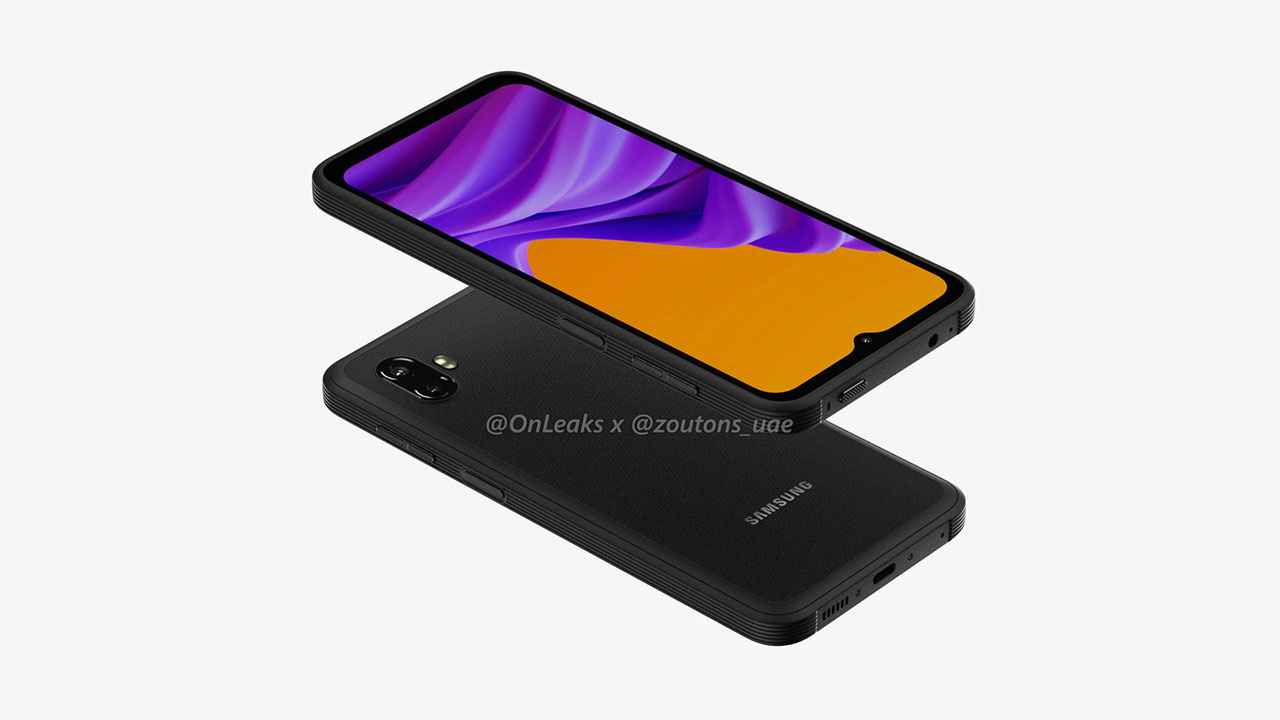 The wait for the Samsung Galaxy XCover's successor is about to end by the mid of July 2022. Samsung is expected to unveil the Samsung Galaxy XCover 6 Pro, a new member of its rugged XCover smartphone family.
What may interest many Samsung lovers is that the South Korean brand is expected to tuck a rugged tablet along with the much-awaited smartphone (details about the tablet are yet to be revealed).
The mobile industry giant has reportedly started sending email invites to partners for the Galaxy XCover 6 Pro launch. It is expected to be an online event on July 13, according to SamMobile reports.
The company has also confirmed that the device will come with Galaxy Tab Active 4 Pro, a rugged tablet that will debut on the same day. The leaks available about the handset are indicating a rugged device with a decent horsepower strength.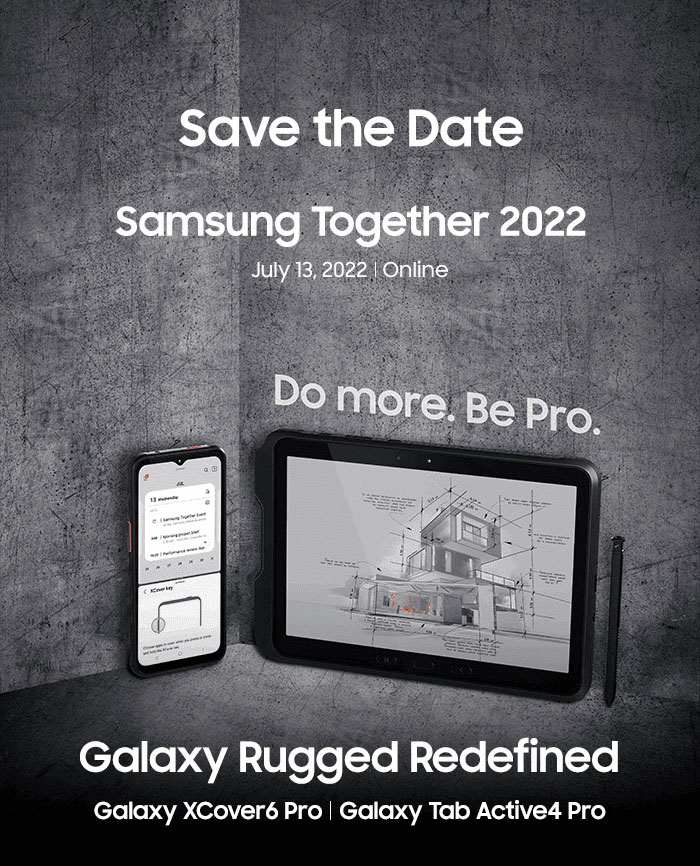 The available images show the Galaxy XCover 6 Pro and Galaxy Tab Active 4 Pro together, revealing both will be available in the market from the same day or may even come as a combo offer.
The smartphone is backed by an octa-core Snapdragon 778G chipset, 6 GB RAM, a Full HD+ display, and a 3.5 mm port as indicated in its early leaks. The handset is also said to have 128 GB of internal storage.
The new addition to the galaxy family, Galaxy XCover 6 Pro is expected to come with a waterdrop style notch and a clearly visible chin, drawing inspiration from the previous releases in the series. This 6.6-inch TFT touchscreen is a basic Android device with broad bezels and an impressively big display screen.
It also features a 13-megapixel front camera and a dual-camera configured with a 50-megapixel primary sensor along with a flash. The dual camera will come with either an 8-megapixel or a 12-megapixel ultra-wide-angle sensor at the back.
There is a volume and power buttons on the right-side panel, and on the top, the smartphone has a 3.5 mm headphone jack and a large textured red button, probably for digital assistance. Speaker, microphone, and charging points are at the bottom, as suggested in the early leaks.
Not much is revealed about the Galaxy Tab Active 4 Pro, but from the available leaks, it appears to wear a rugged surface and design with thick bezels. It also comes with a stylus for support.
However, as per the reports from SamMobile, the tablet will not inherit anything from its predecessors and will be available with a rare removable battery. The tablet is expected to be tagged with the smartphone, though everything about the tablet is not very clear from early leaks.
In simple words, this Samsung Galaxy XCover successor will come up with a premium new style and features, a rarity in rugged Samsung smartphones.