So the wait is over, Samsung has introduced the all new Galaxy Tab S6 to enrich user experience with groundbreaking and innovative features. You might have never seen before such advanced features in a mid-range Samsung tablet. Few months back, there were speculations concerning this tablet, but Samsung unveiled the features with a video on its official website.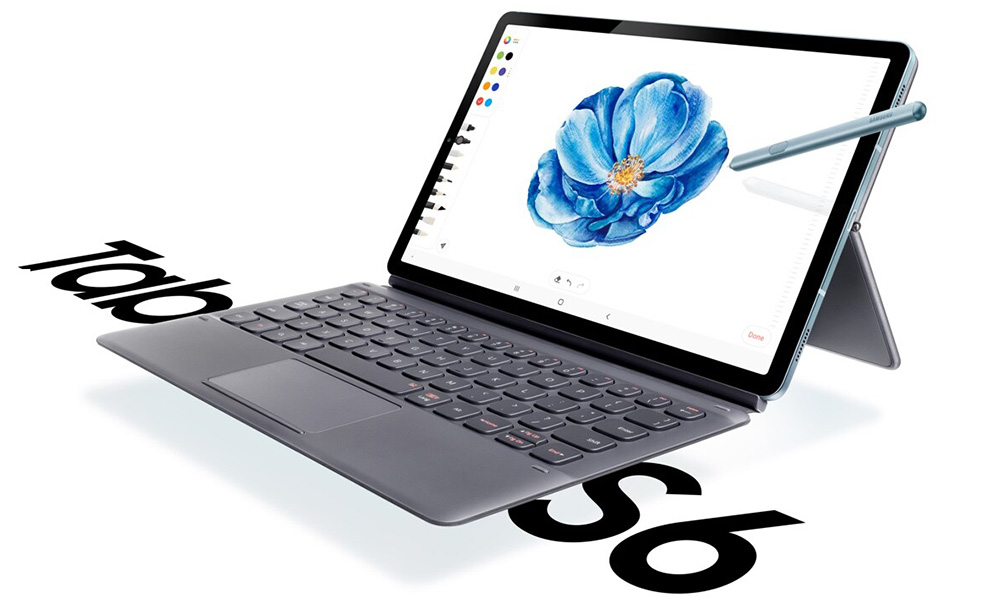 With a display size of 10.5", Samsung Galaxy Tab S6 boasts super AMOLED display that means you will experience immersive viewing experience with this tablet. The vivid picture quality enables you to watch your favorite shows or movies or series. More so, the tablet is very sleek with 5.7mm thickness, which makes unexpectedly handy and flexible. The tablet is available in three rich colors Cloud Blue, Rose and Mountain Gray. You can experience the display quality with its high pixel camera, which include 8MP front facing and 13MP+5MP rear camera. Samsung Galaxy Tab S6, all-in-all will deliver you with amazing camera quality, mesmerizing display and high-tech camera.
All new Samsung Galaxy Tab S6 has been equipped with powerful processor, which is the most fascinating part for any tablet lover. It is equipped with 7nm 64-bit Octa-Core processor offering two choices in RAM and storage, which includes 6GB+128GB or 8GB+256GB storage with ROM expandable option up to 1TB via microSD. However, the title of redesigned S Pen might be capturing your attention, but this time S pen is all set to do wonders for you. The pen has evolved over the years, making it your perfect partner for enhancing productivity and creativity at your workplace. Samsung has introduced something revolutionary that you might have never come across, that is remote control and wireless charging, which gives users great control-ability over the tablet.

The pen has in-built remote has been compacted with a gesture function, which is known as S Pen Action feature that enable users to take selfies or take video shots without even taking the tablet in your hands. Traditionally, Samsung has always equipped its every device with Samsung notes, but with Samsung Galaxy Tab S6 you efficiently take down the notes and convert it into digital text constantly. That's the power of all new S Pen! You can also enjoy the multitasking windows in your tablet as with pen you can easily watch any video and sketch down different images at the same time.
With normal connectivity options and different sensors such as fingerprint, GPS, Geomagnetic, Hall, and a lot more, makes Galaxy Tab S6 one-of-a-kind. The tablet also provides immersive sound quality with 4 speakers outfitted with Dolby Atmos technology that gives you completely a cinematic experience at the comfort of your home. Moreover, Samsung Galaxy Tab S6 has the battery of 7040mAh that lasts up to 10 hours per day with continuous browsing and video playback. And expecting this much battery life in a mid-range tablet is viable. So what are you waiting for? Visit the official Samsung website for more details.