Samsung S7 with 11-inch screen and Samsung S7+ with 12.4-inch screen has been given new look in terms of fresh color to present them with a touch of freshness to the customers. Yes, the company has made the latest announcement about adding a new mystic navy color to the existing color range of these two galaxy tablets to give a new dimension to the overall experience. These super-powerful tablets from Samsung are 5G enabled and thus opens new possibilities for the enthusiast customers.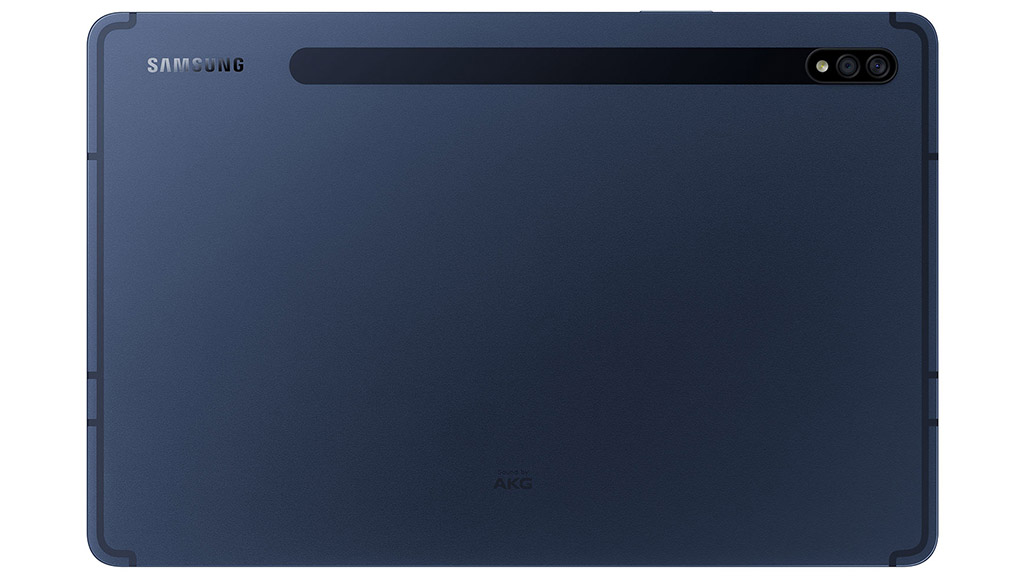 Currently, these two highly-impressive Samsung Galaxy Tablets in their new look are ready for pre-order from the company's website. As per the latest updates, these new color variants will be available for order from the 18th of February, 2021. The other colors that were already there for these two models are Mystic Black, Mystic Bronze, and Mystic Silver.
Check Availability of Tab S7 on Amazon
Samsung Galaxy Tab S7 and S7+ are loved for their super-premium features and aspects that make them the best choice among the ruling Android Tablets. Also, they are devices with seamless versatility and their creativity is beyond boundaries. With these two in reach, users can attain all and achieve everything that they have been dreaming about.
It can be said that the Mystic Navy Blue variation of S7 and S7+ remains similar in terms of specification and performance and matches every aspect with the other previously launched colors.
Unmatched immersive display quality is supported with equally excellent audio quality to provide the best digital experience for the users. Efficiency and productivity get new definition when these tablets are paired with the DeX (sold separately) and "redesigned" S Pen (included), which provides for maximum responsiveness with 9ms latency. The blazing performance of these devices gets their power from a 30% faster CPU and with memory ranging up to 512GB.
Both Samsung Galaxy Tab S7/S7+ are powered by Qualcomm Snapdragon 865 Plus Mobile Platform that accounts for their almost lag-free, high-speed performance. They are always ready to enable users to indulge in the most graphically rich game or multitask. With a 120Hz refresh rate, the tablets adjust efficiently the refresh rate according to the display and help save on battery consumption. The battery life is also very strong and these can perform for long hours with a single charge.
So, if you are planning to make this new color Galaxy Series from Samsung your own, then having an idea about the pricing will help you in a better way. If you are planning to buy the Mystic Navy Blue Samsung Galaxy Tab S7, prices begin from $569.99 for the 128 GB variant and the 256 GB model is priced at $619.99. And if you want to buy a Samsung Galaxy Tab S7+, then you will have to pay $769.99 for the 128GB option and $ 799.99 for the 256GB variant.
So, with another stunning color option, you can select the one that suits your personality the most. As already mentioned, soon you can start placing the order for the Samsung Galaxy Tab S7 and S7+ in the new Mystic Navy Color.