Being true to all the speculations going around in the ever evolving web world, Samsung has finally announced and immediately launched it's much talked about new budget tablet named Samsung Galaxy Tab A 8.0 SM-T290. This is the brand new addition to the exceptionally stunning portfolio of Samsung that promises its users a better experience of grabbing the best from the sphere of multimedia. This model is also supposed to be a smaller form of the Samsung Galaxy Tab A 10.1 2019.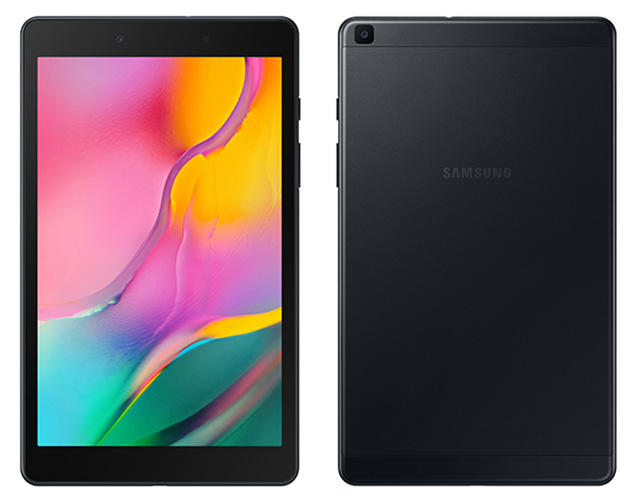 Stunning Design and User Friendly
Samsung Galaxy Tab A SM-T290 sports a chic, premium metallic look. This new tablet from Samsung is designed to provide ultimate comfort and convenience to the users. Thus, it has been designed to be very compact and is supposed to be highly portable. This can be understood from the fact that it is to have only 8mm thickness and is likely to weigh only 345 grams, which indicates the ease with which it can be carried along.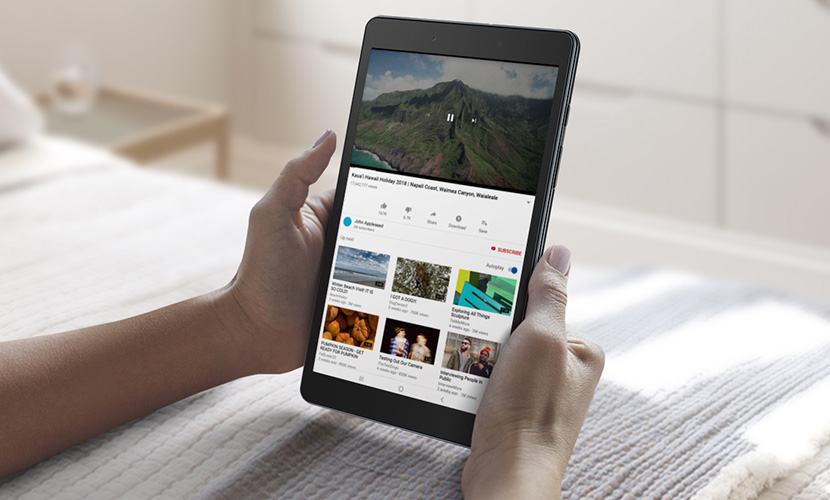 For this new launch, some changes have been made by Samsung to provide a better screen and display experience for the users. Like the home key has been removed from the front and also the logo has been moved to the metallic backside, thus making larger room for the screen.
Dual speakers are fitted on the bottom and gels well with the overall appearance of the tablet and do not cause any kind of obstacle to smooth operation. It is to be released in two color options, i.e black and silver. So, carry along with you your favorite high-end feature loaded Samsung Galaxy Tab A SM-T290 with you wherever you go.
Understanding the Sophisticated and Uncompromising Features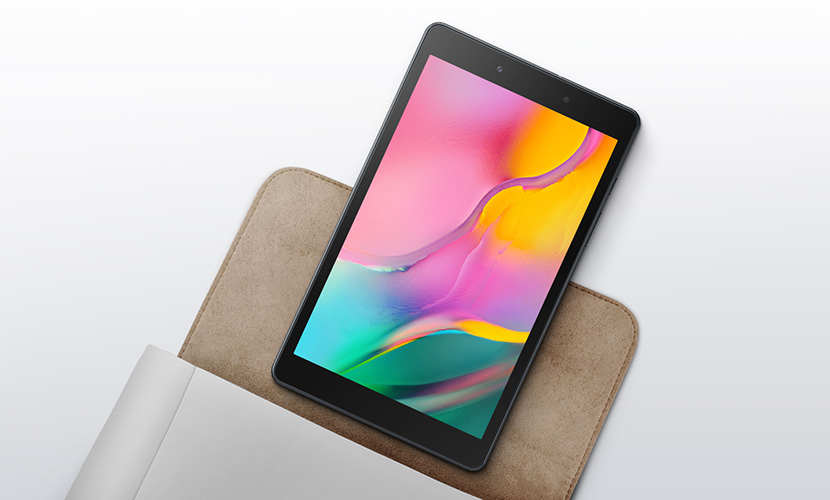 Some of the most noteworthy features that goes behind the success of this product are;
8" wide WXGA display with HD resolution ratio of 16:10 makes watching videos more refined and pleasant. The TFT capacitive touch screen has 16M colors depth. It thus brings alive the visual aspects.
It boasts of a really long battery life being charged with 5100mAh battery. So, no need to worry about losing on important assignments due to charge running out. Once charged, it assures long performance.
It supports 32GB storage and additional 512GB storage with a MicroSD card. Thus storing all your cherished memories and moments in one device minimizes the risk of losing them.
The primary camera is 8 MP with auto focus and the front camera is standard 2 MP.
It is engineered to support Bluetooth 4.2 and there is room for optional 4G LTE connectivity.
It is the only Wi-Fi enabled model of this tablet series.
It's Operating System is Android 9.0 (Pie) and is powered by Qualcomm Snapdragon 429.
On purchase of this tablet, buyers are entitled to enjoy certain Value-Added Features that enriches the overall amazing experience. These Value-Added features actually increase the level of satisfaction and further add to the joy of purchasing this tablet. Hence, it is important to know about them, like;
Free 2 to 3 months of subscription of YouTube Premium and Spotify.
Users can easily access feature rich and Child friendly 'Kids Home' mode through Quick Panel.
'Family Share' makes it easier to share importance notes, reminder s and schedule with others in the family, thus making it easy to stay in touch with each other.
Pros and Cons
From the discussion so far, it is now possible to summarize the key selling points of this product. They are:-
User and budget friendly.
Very compact and portable.
Feature rich, fast and consistent.
Standard display quality.
Long battery life.
However, before drawing a conclusion, certain other aspects need consideration. For example;
As can be noticed that there is a wide black border that goes around the screen, thus partially interfering with the overall ergonomic designing of the tablet
The absence of quick home button and fingerprint scanner might raise concerns
Being budget friendly, its software and HD resolution are almost basic, thus making it difficult to perform complicated tasks on it.
But still the fact remains that it is believed to be a genuine attempt on the part of the company to bring for its worthy customers an inexpensive version of feature rich highly priced tablets that are beyond the rich of common people.