reMarkable 2, better described as the next-generation paper tablet, launches as a successor to the already loved reMarkable 1 and will embrace all the goodness that was missing in the past releases. It is the result of the company's six years of dedication to present the world with a device that imitates the tangibility and responsiveness of paper. Thus, the tablet is fitted with a second-generation CANVAS display. Working on the display with the super-responsive Marcus pen, which comes with efficient accessories, offers unprecedented experience.
e-Paper Tablet loaded with high potentialities
This is the thinnest tablet with the perfect paper-like feel. It aims to give the same level of satisfaction as one gets while working with real pen and paper. This powerful, papery tablet is loaded with features that deserve a better understanding. Meant especially to aid in taking notes, reading and reviewing soft documents, the textured surface and instant responsiveness of the device offer the best writing experience.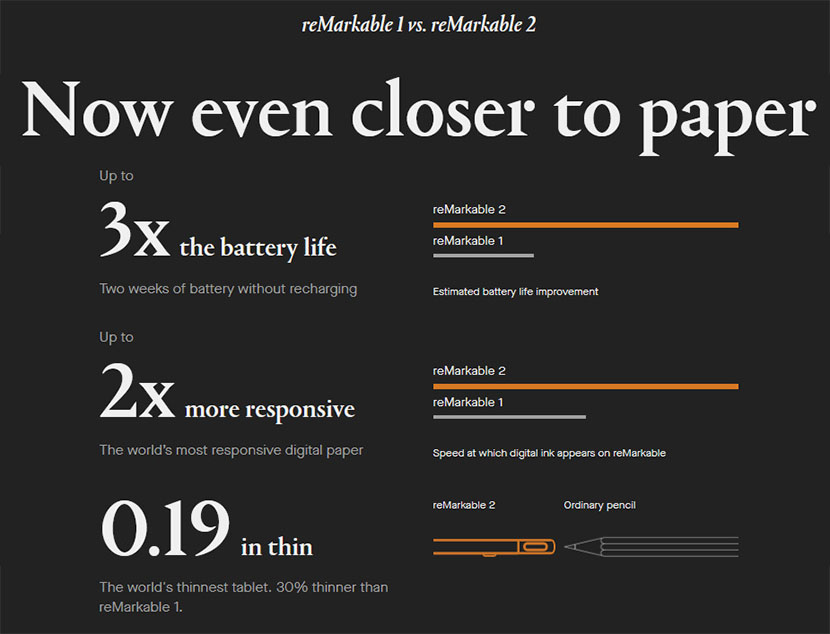 Its display not only looks but even feels like paper and facilitates direct note-taking in PDF. What's more conveniently amazing is the power to convert handwritten notes into texts. So, with reMarkable 2 in hand, users can maximize efficiency by simply converting all fast scribbled notes to the proper text and restore and use them in any form like in email, presentation, and reports.
Highlights of reMarkable 2
With full PDF and ebook support, reviewing both is very easy and convenient in this tablet. Marking and signing PDFs adds to the power of the users. It also provides eye-friendly reading light to offer maximum viewing comfort. Being eye-friendly means the display is viewable even in sunlight and no stress is caused to the eyes. Powerful tools like undo, move and erase makes working on reMarkable 2 easy and effective.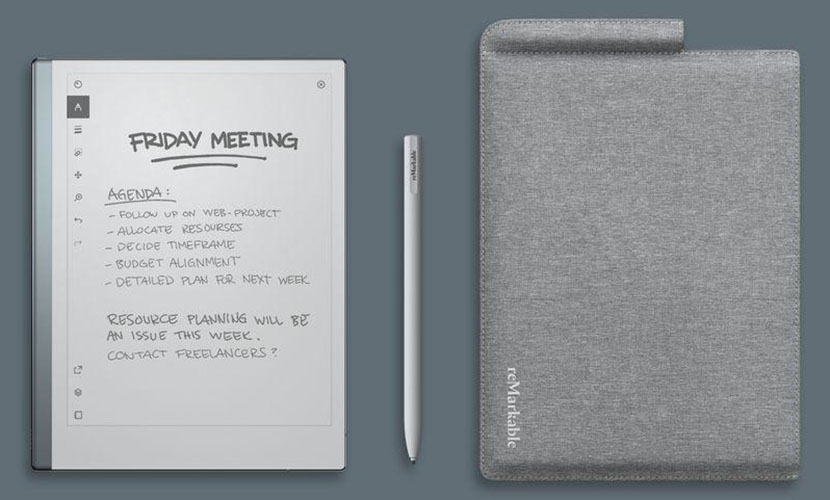 The whole purpose is to simplify the process of using devices and bring out the best from within. Thus, with reMarkable 2, users are free from all types of distraction and their full focus can be on getting their work done within the time frame and systematically and more smartly. Users can concentrate on their thoughts without getting distracted by unnecessary notifications and media disturbances. With a battery life that is almost three times better than the predecessor, reMarkable 2 is priced at $399 and is available for pre-order now.