In today's generation of highly priced and smart looking devices, does low price and decent build quality stand a chance? RCA 11 Galileo Pro tablet exactly does that by drawing the line where you could trust a brand or product with lower price and has decent quality to offer. For beginners or fresh buyers, this is all that matters.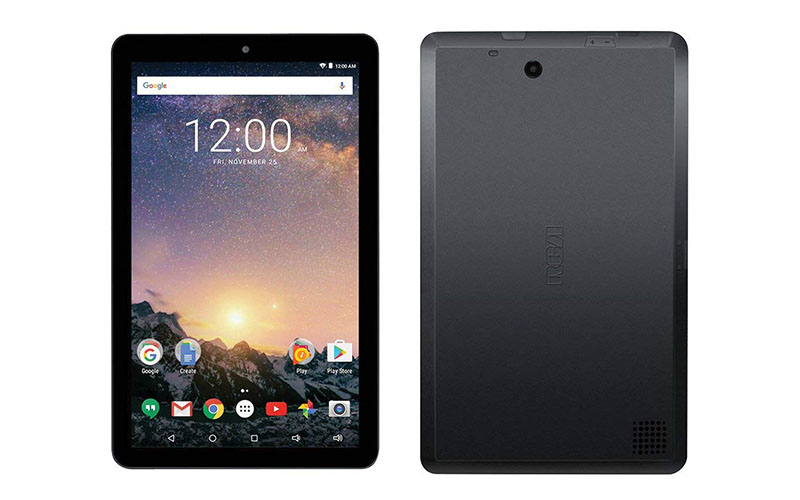 Tablets are most often undermined, as consumers meditating with high expectations of tablet working like a supercomputer are making or breaking the deal. But we will explore a product that comes in with a cost-effective price and good quality. By looking at some of the significant features, let's travel through what it has to offer and arrive at a verdict.
About the Brand
"More than a tablet, it's your digital companion" is the underlying philosophy of RCA. They are an American trademark brand owned by French multinational corporation Technicolor SA and have multiple branches of related brands under it, ranging from RCA computer tablets to digital TV box. They have been part of the American family for 90 years and have proved their significance even in products like 4K televisions and Home Appliances. Initially, they popularized the radio in the 1920s, which was an iconic move! The most significant part of this brand is that it boldly stands as the 'icon of American innovation'. You know what's even better? The brand also propagates itself by creating an emotional connection with the products.
Features and Specifications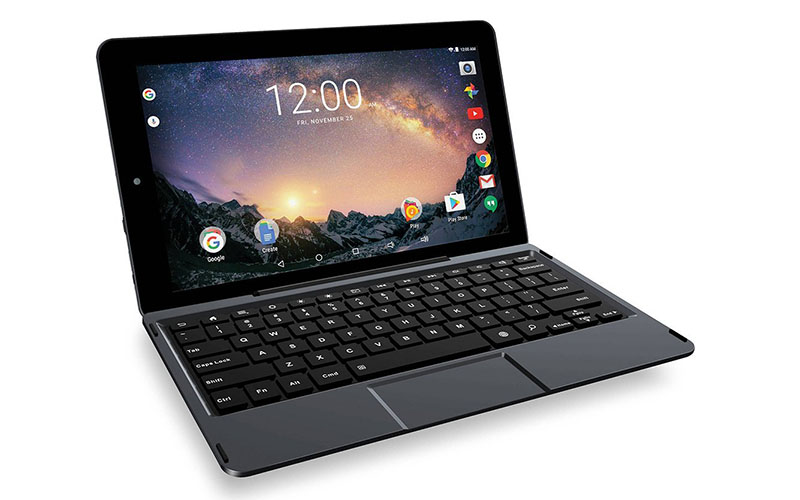 A brand might set pedestals, but on the ground, does their product offer as much value as it boasts? Well, let's take a look at features and specifications of this tablet to know!
Processor
The RCA 11 Galileo Pro has MTK quad-core processor, which is also known as the game changer in old processor types. Quad-core has four independent processing cores built for segregating functions and executing them like a pro. The processor is quite strong for performing routine tasks and can endure a variety of programs with 1.3GHz clock speed, making this tablet up to the mark in processing.
Display
Talking about the display, Galileo Pro has a 1024 x 600 resolution which is a standard resolution for most conventional tablets in the industry. It also has multi-touch technology embedded in it giving you a premium feel instead of the traditional pinch and zoom touchscreen. Also, the screen size of the tablet is 11.5 inch, making the aspect of viewing broader and better when you have a bunch of people around you. But for such a screen size, the resolution should have been a bit more optimum as it lacks in pixel quality. It does not have an IPS display responsible for improving screen performance regarding viewing angles.
Storage
It has 32 GB storage which is pretty decent for the price it is being offered at. Unlike 8 or 16 GB storage, 32 GB gives you more room to accommodate data in your tab. Well, if 32 GB doesn't sound right to you, it also has a micro SD card slot that can be used for extra external storage.
Input Device
This tab comes with a detachable keyboard which provides a pinch of comfort. Generally, typing on the tablets is a mammoth of a task, but using the detachable keyboard, typing on this tablet is a piece of cake. On top of providing comfort, the keyboard also makes the tab look very similar to a laptop. You will barely notice much difference between the two. So while you pay for a tablet, enjoy the luxury of typing in a laptop.
RAM
It offers 1 GB RAM which is pretty average for a buyer with lots of primary and functional needs. However being best suited for a fresh buyer, 1GB RAM does a pretty decent job in basic gaming, document creation and accessing multimedia. Also, this is a DDR SDRAM built and threaded for faster performance and higher transfer rates. 1 GB SDRAM is proven much better than previous RAM models.
Operating System
Equipped with Android 6.0 Marshmallow, the tablet is built for upgraded functionality than previous Android versions. With this OS, you get the ease of use at your fingertips, literally! And all this is offered at a cost-effective price.
Design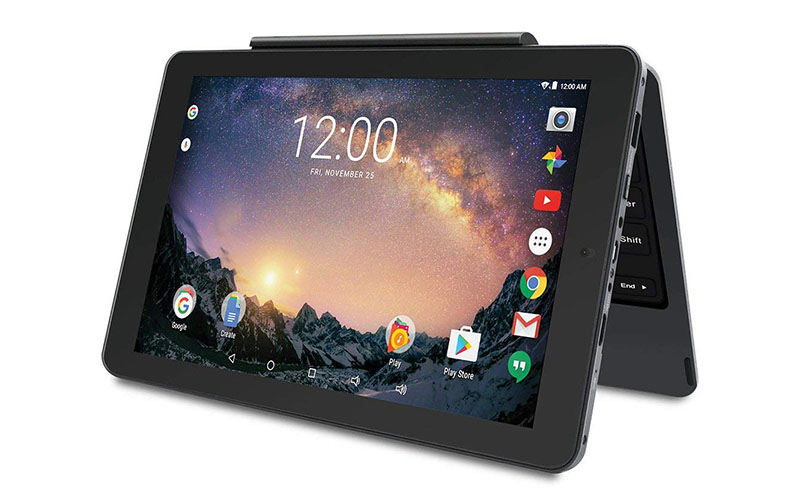 In terms of design, it is entirely made of plastic, making the tablet heavy. It weighs 2.91lbs which is pretty heavy for a basic tablet. The dimensions of the tablet are 11.81 x 7.54 x 1.16 inch, making it appear thicker than many tablets in the same price range.
Ports and Connectors
It comes with one micro SD slot for users to opt for expanded external memory. It also has a micro-USB port that can be used for plugging in a mouse or keyboard, a power button along with volume keys, 3.5 mm headphone jack, a USB or DC port to charge the tab either ways, a mini HDMI and a reset button behind it.
Battery
The battery life of Pro 11.5 doesn't fail to impress with an average 5-6 hours of on screen time. Time taken to reach full charge is 4 hours – which is a bit higher.
What's in the Box?
It comes with an AC adapter, detachable keyboard and a user manual for guidance at every step.
Final Verdict
RCA 11 Galileo Pro is suited well for consumers looking to perform foundational tasks. While the tab has its cons, it offers good specifications that come at an inexpensive price. Let's not put the tab's faith to doom because no product is perfect and with such a price range, expecting a premium product is inappropriate. And that is when you end with an expensive product rather than choosing a simple device that is well crafted for you.