Google has been all around over a decade. Today whenever an individual gets confused or in any situation, whom they take suggestions from – of course, it's Google! I mean the last few generations have witnessed the revolutionary change in the internet world- How Google reach the pinnacle by defeating all the top brands that were famous once upon a time.
Google Pixel Slate's Four Different Configurations

Processor

8th Gen Core i7

8th Gen Core i5

8th Gen Core m3

Intel Celeron

Price

>= $1599

>= $999

>= $799

>= $599

RAM

16GB

8GB

8GB

4GB/8GB

Storage

256GB

128GB

64GB

32GB/64GB

Display

12.3" 400nits (3000×2000)

12.3" 400nits (3000×2000)

12.3" 400nits (3000×2000)

12.3" 400nits (3000×2000)

OS

Chrome

Chrome

Chrome

Chrome

Battery

48Wh

48Wh

48Wh

48Wh
In the same manner, Google is now becoming a great contributor in the world of gadgets. Its innovative smartphones and tablets are hitting the market and threatening the competitors.
Let's take a look at its newly launched device, Pixel Slate.
Admiring design and display
The Pixel Slate has come up with a larger screen size of 12.3 inches molecular display that gives you excellent picture quality making your viewing experience unforgettable as the contrast are deep and bright. The entire display comes with sensitive touch along with a pen to make you comfortable at every point. And the design is unbelievable as the piece is very sleek carrying a dimension of 11.45 x 7.95 x .27 weighing 1.6lbs. All this clearly defines that the tablet is very handy.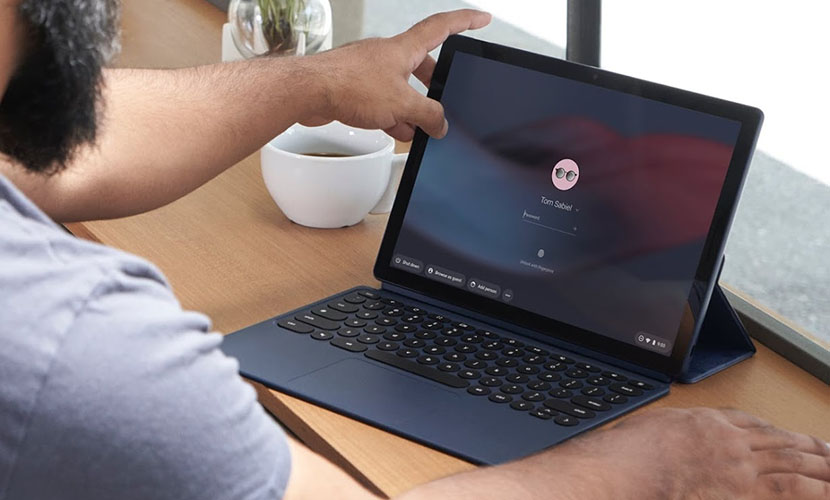 Pixel Slate is available in one color, which is midnight blue that gives a classy look to the tablet as it has Gorilla glasses with the aluminum body making it alluring and shining. More so, the audio quality is immersive with dual speakers at the front giving you a better experience. Pixel Slate comes with the dual camera both 8MP front and rear so that you can capture every moment without a minute.
Powerful processor and storage
Pixel Slate this time arrived with four options with better storage and processor. Each of these four is equipped with 8th Gen Intel Core processor, and the RAM includes 4GB/8GB/8GB/16GB with the storage of 32GB/64GB/128GB/256GB with different pricing models. The device involves basic connectivity options, i.e., Wi-Fi and Bluetooth with two USB C ports. So your data transfer process becomes seamlessly, and you can stay connected all around the globe with just one click.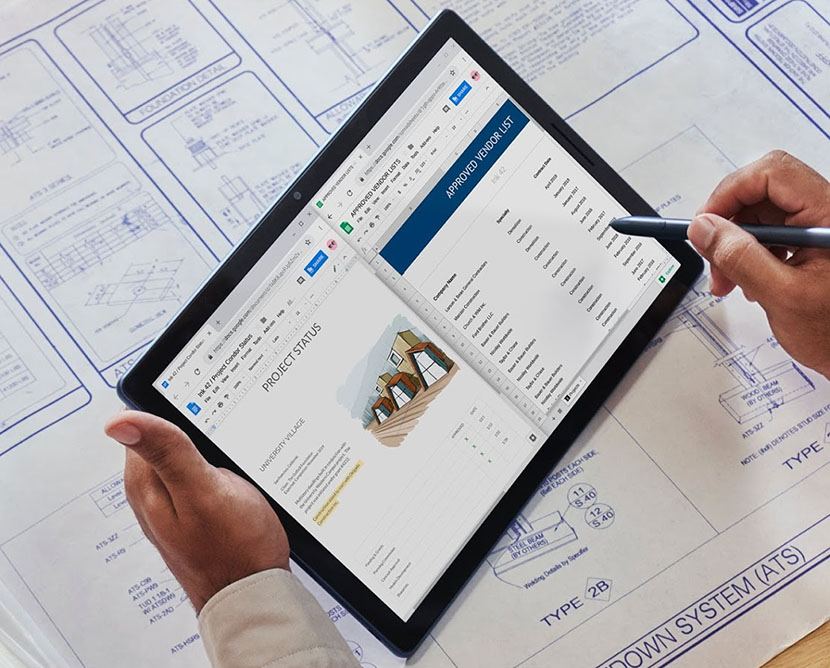 Durable battery and sensors
Pixel Slate is specifically designed to keep you on-go all day. The 48Wh battery makes this device to standby up to 10 hours. Don't feel bad hearing 10 hours! You can take a power nap for your device by charging it for 15 minutes, and it will stay with you more 2 hours. So now the battery is what you will of Pixel Slate. More so, it has been equipped with certain sensors such as 3-axis accelerometer, ambient light sensor and Hall Effect sensor that means Pixel is your perfect partner in crime!
Conclusion
Pixel Slate is one of the best innovations done by Google, till date! This tablet has been already in-demand, and everyone is booking this tablet in advance. If you are still planning to purchase or confused, erase everything from your mind as Google is a trustable brand it will never give you something that doesn't make your life seamless. So order it now and enjoy all the features!