You know the news is great when one of the well-known brand of drawing tablet launches two new drawing devices in a series. This time around, it's Parblo A640 and Parblo A610 Plus drawing tablets which have marked the 'Affordable' status in the market. They have amped up their game in the market by introducing these drawing tablets which are not just affordable, but they have features that make them favorable in the market.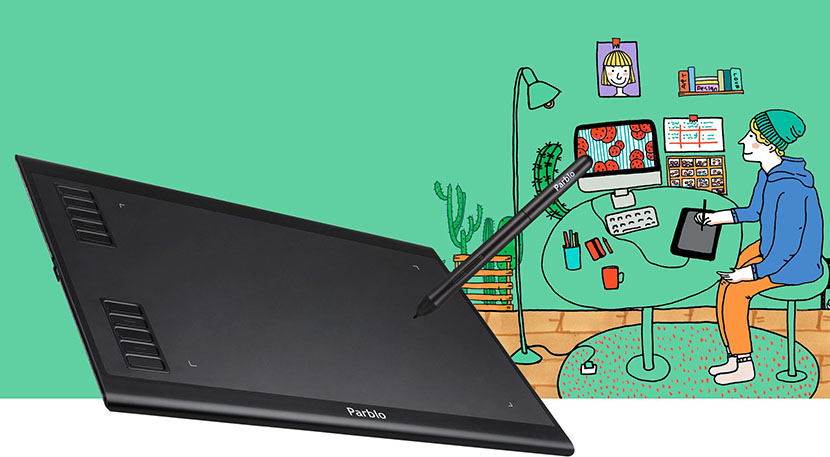 Parblo A640
The Parblo A640 is a simple yet efficient drawing tablet with 6" x 4" active area delivering a smooth run on the work area and having a simple and graceful appearance with the active dotted area. It has four express keys in a pair of two that are fitted at the top corners of the tablet. It's a sleek device with its body ranging only up to 5.2mm which makes it look like a premium device.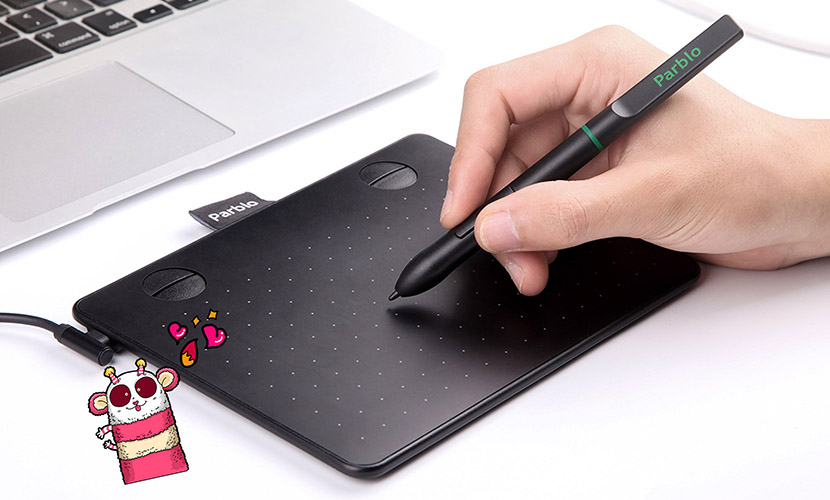 It also provides a battery-free pen that which has amazing precision delivering a pen-on-paper accuracy. It has 8192 pen pressure levels along with 5080 LPI which gives smoothness to draw almost perfect lines because it also offers impressive grip to hold on making it ergonomic and an efficient stylus. It has a Type-C USB connection. It supports dual OS making it very versatile for work efficiency as you can use this device for any laptop or desktop in which you wish to create art.
Parblo A610 Plus
Ranging almost the same is Parblo A610 Plus is a bit more efficient drawing tablet in the series. This drawing tablet has an ample screen space ranging up to 10" x 6" active area. It is a sleek and slim drawing device giving a premium look and feel. It comes with an elegant and stylish body design along with the cloth back cover. On the left-hand side of this tablet are ten customizable express keys that you can customize reducing the amount of effort you need for navigation.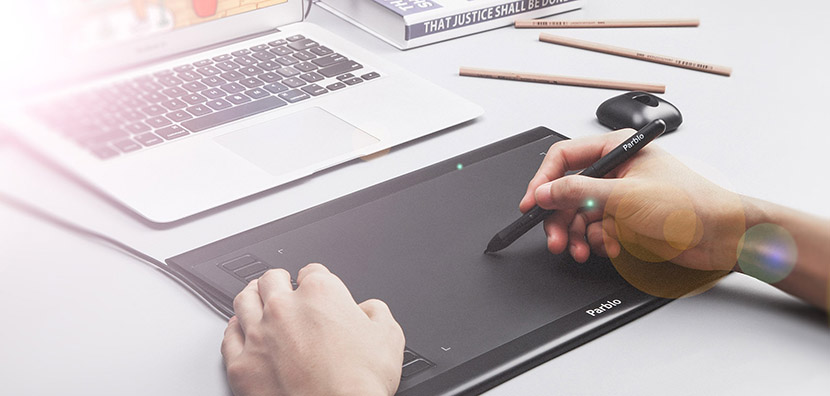 It has a Smart Passive Pen that delivers 8192 pen pressure levels with body design so lovely that it gives a natural and comfortable grip and sketching experience. It has a USB Type-C connection allowing a faster and more efficient transfer of data and translates sketches into the primary device without any glitches. The device also has a capacity of 5080 LPI with 266 RPS. The Passive pen has two hotkeys which acts like two clicks of the mouse. Just like the drawing tablet above, it is a dual-platform compatible device which has become the standard norm in the drawing tablet industry.
Both Parblo A640 and A610 Plus have amazing features according to the affordability that the manufacturer promises. Both are available at $29.99 and $69.99 each which are very affordable rates. The drawing tablets do not just give you regular features in lower prices, but they promise higher efficiency doubled with features that enhance your digital art skills. Reviews and opinions state that Parblo is a loved brand. Will these both devices stand up to the test? Only time can tell.