Create like never before with the Parblo A610s Graphic Drawing Tablet which is the device to walk with if you are an intuitive artist in the lane that who creates out of pure intuition. This tablet almost sounds like a direct descendant from Pablo Picasso, but then we can't say for sure. From observation, I've noticed many people walking around with a creative desire on edge. What they lack is a proper medium or tool to release it. Moreover, today's the day where technology steps in and does it for you. Without any fear of losing the things you create or instantly pen it on to a digital platform with maximum precision, you can have these tablets that let you create to the maximum.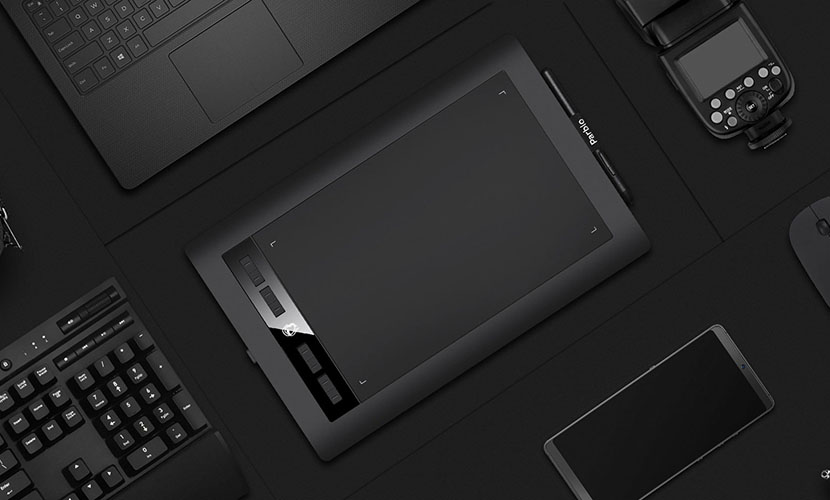 The Parblo A610s Graphic Drawing Tablet is designed with care and keeping affordability in mind. It is for every kind of artists out there who wants to create their digital piece of art with maximum efficiency. It is different from any regular tablet that has multi-functions. This graphic drawing tablet throws in some nice competition for other drawing tablets with affordability at its forefront and also some amazing specs that are designed and infused in the device to give you greater efficiency.
Design
The Parblo A610s Graphic Drawing Tablet has a very premium and curved look and feel. The suave it carries strikes a perfect chord between sleek design and premium-grade build quality with maximum quality of the build material. Happy to say that it is too ergonomic, and as soon as you get your hands on the device, you get to feel the premium finish I just talked about. The dimension of this tablet is 14″ x 9.45″. The pen or workspace you get under this dimension is 10″ x 6″  letting you manifest your thoughts instantly. It has a thin frame of which but it also 1.45lbs  which cannot be called super portable, but you don't have to necessarily carry it around if you have a fixed device like a desktop PC.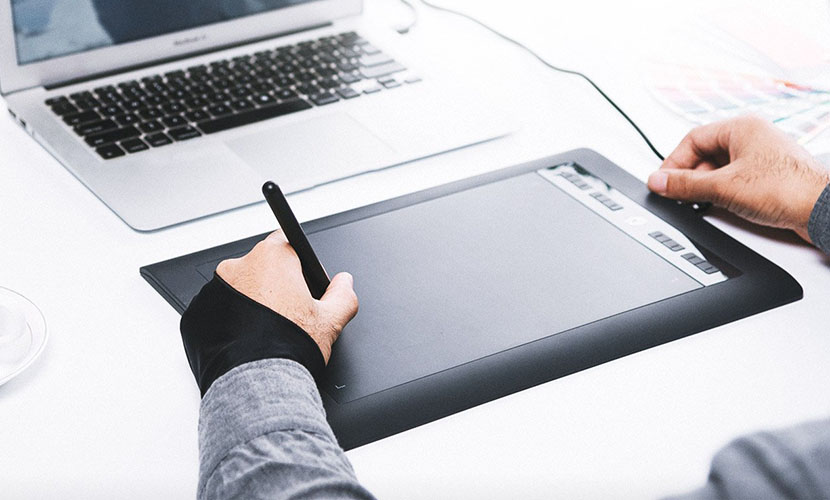 You can slide this tablet smoothly into your bag along with other books. This device integrates Human Innovative Design taking left or right-hand preferences into account and then work accordingly. The work surface or the pen area of this graphic drawing tablet has extremely smooth finishes to prevent the pen or the pen tip from getting worked up. It is not so smooth to the extent that you are left with a slippery experience from creating your art. It perfectly balances friction and smoothness. While at the same time, in these kinds of tablets one should always avoid a rough surface. Smooth surfaces have numerous benefits. Balance it out with this tablet.
(Consistent maintenance is required on these tablets, especially the working area)
Press keys
Along the horizontal end of this device, you will find eight hotkeys. You will also find two keys on the digital pen. These keys help you in getting you instant shortcuts to do execute some function or tasks right at hand without following two-three steps. This amps up your illustration process. As a digital artist, you shouldn't be investing your energy on unnecessary procedures when you can do it all with one key.  These eight hotkeys are nice to touch and gives the comfort of softly pressing the keys. There is a little problem with these eight keys because it takes a fat space of work area or drawing space.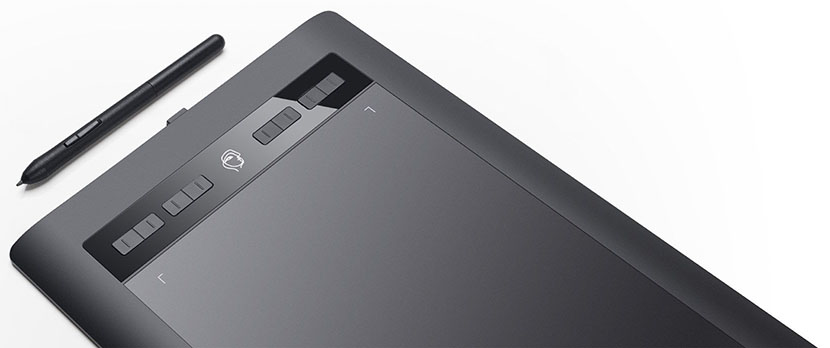 It is perfectly placed in a perfect position, but it takes up little workspace which can be narrowed down. Also, just like other drawing tablets, these hotkeys comes with no names or indications to them. So it is obvious that everytime you want to use these hotkeys for a shortcut, you will have to look down or else memorize them. It essentially leads to a rigid workflow. It's ironical because we call them shortcuts in the first place. As a user of this device, you will have to memorize these shortcuts and essentially build up a workflow.
Note: As an illustrator, it is not necessary for you to use this eight hotkeys. They are just shortcuts.
Compatibility and software specifications
This graphic drawing tablet is cross-platform compatible allowing you to connect and integrate this device on both Windows and Mac OSX. Unlike some drawing tablets, you can't use this device independently just like you use a normal tablet for drawing. It works when you integrate the pen pressure software and install it to get instant support. It supports almost all drawing or illustrating software that supports pen pressure. This tablet has 8192 pen pressure tolerance.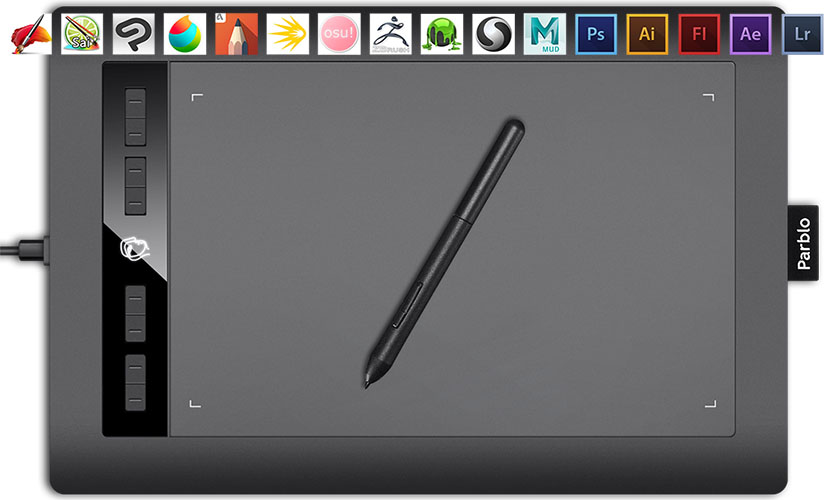 You don't have to worry about the pen nib or the surface of the tablet, as you will find it comfortable to not having to go from lower to higher pen pressure. It has a pen resolution of 5080 LPI delivering an ultra-smooth experience, meaning you get greater accuracy over the position of your stylus. Accuracy in this tablet device means the accuracy of where the position of your stylus is. It also has a precision of ±0.01mm delivering a pen-on-paper experience while using it for illustrating.
Battery-free pen
The best part about this graphic drawing tablet is that it has a battery-free pen. I have come across other tablets like these too which equips a battery-free pen but either way, it is a great technical feature anyways. It is very, very useful! Also, the pen has zero signal interference making it much more efficient.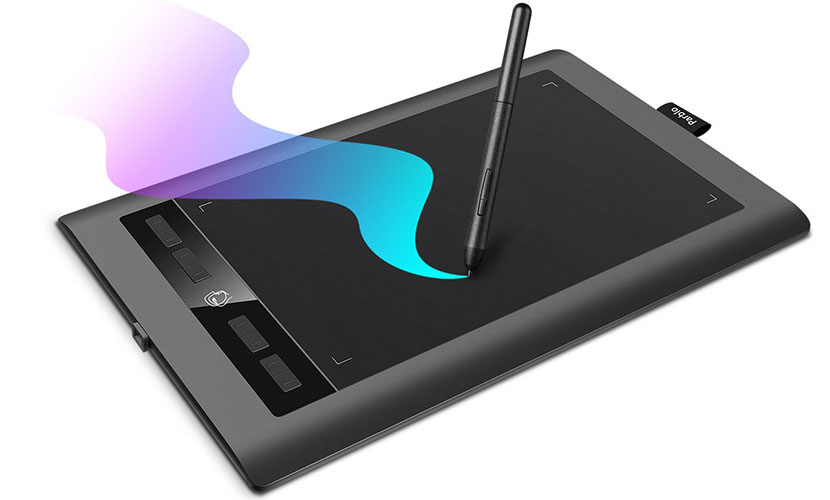 Pros
Compatible on Windows and MacOS
Pen-on-paper accuracy
Impressive pressure levels
Battery-free pen
Cons
Eight hotkeys without names or indicators
The hotkey slot takes up the workspace
A little heavy for portability
Verdict
The Parblo A610s Graphic Drawing Tablet can be your perfect partner for creating your graphics. It gives you the comfort you wan, along with smoothness, fluidity, accuracy and technological advancement is offers. It is a lot less pricey, and you can avail this device for $52.99 (Amazon).