Oppo kicked off their tablet game pretty strong with the launch of the Oppo Pad, which integrated some of the most advanced features and functionalities, packed in a sleek and portable case. However, it looks like the brand has something even better up their sleeve.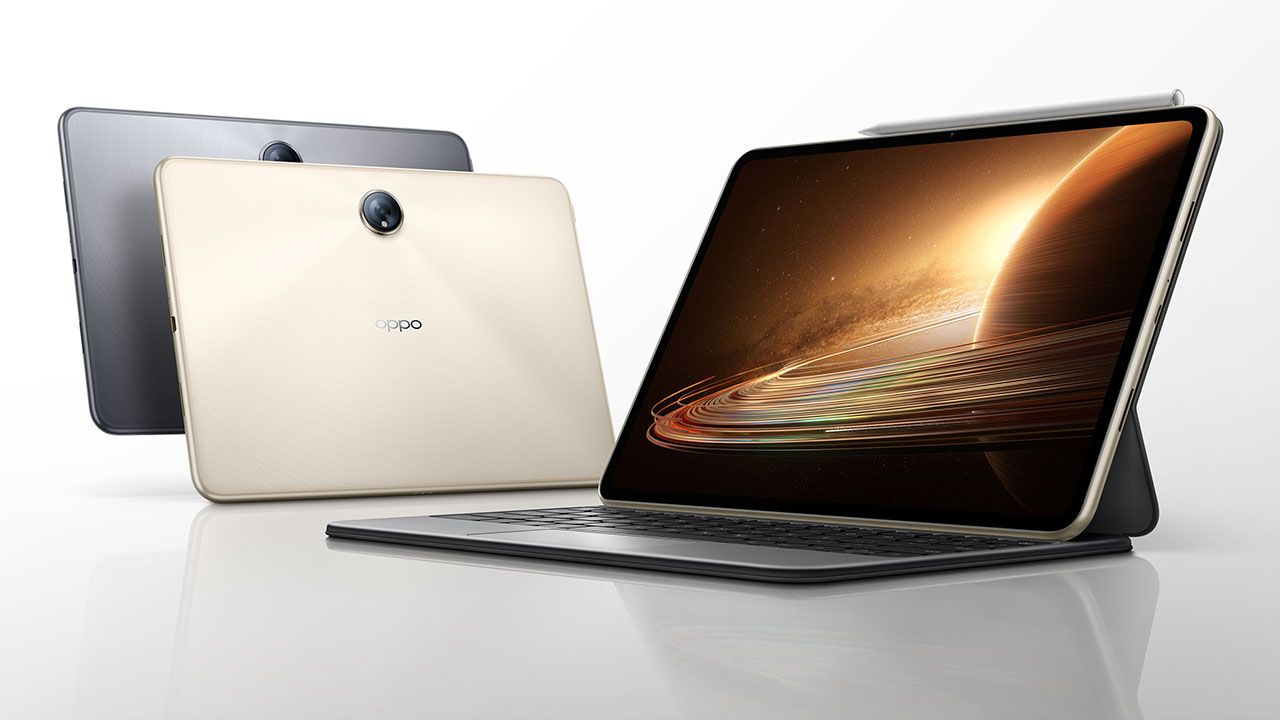 The latest Oppo Pad 2 is a more refined and improved version of its predecessor, featuring the industry's first 7:5 golden ratio book-like screen. Ideal for professionals, content creators and students, users get more out of the compact display with this innovative feature.
Following the launch, we have managed to pick apart all the good and bad of this new model and are here with some of the highlights of Oppo's third Android tablet launch.
Display is the master key
Unlike most tech brands in the market, Oppo is one of those few brands that prioritize aesthetics, build and performance – all in one.
So, it wasn't surprising that the Oppo Pad 2 manages to introduce the most efficient display, especially with industry's first 7:5 golden ratio book-like screen. This allows the users to consume more content, irrespective of the screen's orientation.
Coming to the specifics, the Oppo Pad 2 boasts an 11.6" LTPS LCD display with 2800×2000 resolution and 144Hz refresh rate for better display fluidity. From games to graphics and editing, this display doesn't disappoint in any way.
Furthermore, Oppo is also particular about protecting their user's vision. The Oppo Pad 2 is equipped with hardware-level anti-blue light for double-eye protection that prevents strain on the eyes.
Build beyond class
Moving on from the display configuration, Oppo hasn't compromised on the tablet's aesthetics and design. The Android tablet is available in two color variants – Light feather gold and Nebula gray.
The exclusive star track engraving process makes each Pad 2's back panel unique and one-of-a-kind. Talk about personalization, right? Furthermore, the back panel is fingerprint resistant and polished till smoother perfection.
Measuring 6.54mm in thickness, this one-piece metal design makes the tablet lightweight and highly portable.
Strong performance beyond comprehension
As we mentioned, Oppo focuses on all-around improvements in their successive products. So, besides the build and design, the Pad 2 also stands out with its immaculate performance.
The model is powered by the Dimensity 9000 chip, 4nm advanced process with the Armv9 architecture, streamlining performance and responsiveness in the device.
Irrespective of what you are doing – gaming, content creation or productivity tasks, this tablet has the power to get everything done within a blink of an eye.
Oppo hasn't compromised on the audio-output too. The Pad 2 features Dolby Atmos speakers that produce theater-like immersive audio and visual experience.
What further contributes to the tablet's performance and productivity is the 9510 mAh battery, which offers up to 16 hours of continuous performance.
Integrated with 67W super flash charging, the time it takes to charge the battery is pretty efficient too.
The Oppo Pad 2 runs on ColorOS and is 5G enabled for optimal connectivity and superior data transfer.
Pricing and Availability
Oppo Pad 2 has only been announced. There are no confirmed or official news about the tablet's pricing or availability yet.